All about Bible Animals
Over 100 Amazing Facts About the Animals of the Bible
Kids 7 years+ will love this fun and fascinating book bursting with colorful photography and facts about Bible animals.
Part of the All About... series.
Kids 7 years+ will love this fun and fascinating book bursting with colorful photography and facts about Bible animals. It also explores the Bible stories they connect to, starting with creation and ending with Peter's vision in Acts 10.
Inside the pages of All about Animals, you'll find:
- engaging content suitable for children aged 7-10
- colorful photography.
- punchy facts in easy-to-read formats to encourage and inform even reluctant readers.
- a quiz at the end to test what kids have learned!
- Perfect for Homeschool Co-ops
And all in a hardback format, making this the perfect gift.
As well as providing fascinating facts about Bible animals, this resource will help children to engage with the Bible in a whole new way and marvel at the God who made everything. As author Simona Piscioneri says in her introduction:
"The Bible says that when we look at his creation, it helps us understand God. Next time you are amazed by the details of a tiny ladybird, the swimming action of a platypus or the strength of a soaring eagle, remember: that's God showing you what he is like."
This book is part of the "All about…" series, which thrills young minds with fascinating facts while teaching them truths about God. Designed by Andre Parker, co-creator of the "Seek and Find" series of books. Download a free book club kit from the "Free extras" section to use alongside the book.
Contents
Introduction
1. The First Animals
2. A Very Sneaky Snake
3. The Dove That Got Away
4. Flocks and Herds
5. Frog Overload!
6. A Land of Bees and Honey
7. Bravery vs Bear
8. The Thirsty Deer
9. Raven Delivery Service
10. Lions on a Diet
11. How Big Was That Fish?
12. The Sheep Who Found Out First
13. Locusts for Lunch
14. A Very Fishy Miracle
15. God Looks After Sparrows
16. Remember to Feed the Dog!
17. In the Pigpen
18. The Overloaded Camel
19. A king on a donkey
20. When a rooster's crow makes you cry
21. Everyone is welcome
Free extras
Specification
| | |
| --- | --- |
| Age range: | 8 - 11 |
| Contributors | Simona Piscioneri |
| ISBN | 9781784988685 |
| Format | Hardback |
| First published | April 2023 |
| Dimensions | 8.7" x 10.2" x 0.4" |
| Case quantity | 50 |
| Language | English |
| Pages | 48 |
| Publisher | The Good Book Company |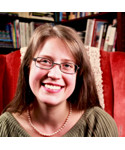 Danika Cooley
Author, Bible Road Trip™ (ThinkingKidsPress.com) and Help Your Kids Learn and Love the Bible (Bethany House)
There are few things elementary-aged kids love more than amazing facts. The Good Book Company's "All About…" Bible series presents fabulous facts alongside astounding photos and engaging Bible history in a kid-friendly package that will inspire children to crave God's Word!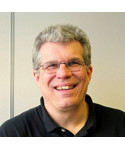 Bob Hartman
Author, Rhyming Bible and The Lion Storytelling Bible
"All About Bible Animals" is a very clever book! Yes, it's filled with fun facts about the animals found in the Bible. But it introduces those animals chronologically, unpacking the story of the Bible as it goes along. So the reader learns about wonderful animals while, at the same time, discovering the wonders of God's love.
"Perfect for Animal Lovers"
This book has been carried around by my kids because they love learning about animals. The way this book is set up is great. Quizzes & glossary add more learning fun to this reading.
I would recommend this book to any parent & will be giving copies as gifts.

I received a copy of this book from The Good Book Company in exchange for an honest review.
"Fascinating and Fun"
The book starts with Creation and moves forward through the Bible covering important animals and the wonderful facts that go with them.

At the end of the book is a short multiple-choice quiz and a glossary of uncommon words.

Each double-page spread includes multiple pictures of the animals, the Bible reference and a summary of the Bible story that the animal was a part of, definitions of any difficult words, anatomy labeling, and of course the interesting facts.

This book would be perfect for homeschoolers and also in a Sunday school or church library.
"A sure favorite!"
Calling all animal lovers! This book is teeming with interesting facts about animals such as the platypus, striped and speckled goats, Syrian brown bears, chameleons, the raven, and more.
--This book is unique because it pairs the beauty of our natural world with instances in scripture where animals have a noticeable appearance. You will remember Jonah and the big fish, Daniel and the lion's den, but you might not remember the part of God's word when David killed a bear or when the son ate with the pigs.
--Not only are there animal facts, but there is history and language definitions sprinkled throughout. Because of the Bible verses and the reference to the event, Simona Piscioneri has made it easy to have big picture theology and gospel conversations with your children.
--You will find this book colorful, engaging, and the page layouts cohesive without being overly repetitive. Another plus is that it has a sturdy binding with a matte cover and glossy pages which add to the overall aesthetic of the book. Engaging books make for engaging conversation and inspiring curiosity and wonder. This is sure to be your little monkey's new favorite!
"Entertainingly Educational and Theological"
What's so special about the animals in Scripture? In All about Bible Animals, Simona Piscionera shows and tells over 100 amazing facts about the animals of the Bible.

This children's book is so much fun! My kids enjoyed seeing the colorful photos of animals, and I enjoyed telling them about how they play a part in God's word. Meant for ages 7 years and up, your kids will make connections with Bible stories and seeing how God teaches us with his creation.


Entertainingly Educational and Theological

I most enjoyed being able to tell my children that God cares for the sparrows, but he cares so much more for them. Remembering how Jesus came on a donkey, celebrating him as the king, was the perfect way to get ready for Easter.

This book is entertainingly educational and theological. I was pleased to read the Bible through the eyes of my kids, and seeing the amazing ways that God uses his creation to teach us his truths!


I received a media copy of All About Bible Animals and this is my honest review.
"Beautiful, interesting and informative."
Did you know that animals tell us about God? Bible Animals by Simona Piscioneri is a fascinating children's book full of facts about how God used animals in the Bible.

Bible Animals is a large full color picture book that is 48 pages long and about 9 by 10 inches in size. This book is aimed at children ages seven to eleven--upper elementary students. It is a gorgeous book with beautiful pictures, bright bold colors and lots of interesting information and facts about animals from the Bible. Each animal that is featured has the verses from the Bible where it is mentioned along with a lot of questions and interesting information for children to read. This book would be a great book if you are home schooling your child to use along with others for science class. It is also one that would be great to have in your Sunday School or church library.

The book starts with the snake from Genesis and goes on to lions (Daniel and the Lion's Den) through a lot of Bible animals to the New Testament rooster that crowed when Peter denied Jesus. At the back of the book there is a quiz and a glossary. It is a nicely done book with a lot of interesting information--even for adults who are learning along with children.

I received a copy of this book from the publisher. All opinions within this review are my own.
"Fun, colorful, gospel-infused book about animals in the Bible!"
I love both the concept and execution of this book!

My kids love books about animals and learning new things. Unlike books we can get from the library, this has a biblical component that is really cool.

This book covers animals that are found in the Bible-- like frogs, bear, deer, locusts, lions, camels, donkeys, etc-- and not only gives fun facts about the animals but incorporates Scripture passages and stories to help kids understand the significance of, for example, why Noah would send a dove out after the flood, or what fish swallowed Jonah?

It also shares the gospel message within the pages and that's always a plus to keep teaching kids truth as they're learning other things. God displays his glory in creation and this book helps us recognize that!

The format of the book is colorful, fun, and really good quality.There is a fun quiz at the end and a glossary. It's a hardcover book with nice thick pages that will hopefully stand up against my children's rough page-turning. It is also 47 pages long which is a really nice length so you definitely get your money's worth in this one!
"A celebration of God's creation"
As a wildlife enthusiast it brings me great joy to see God's creatures celebrated and explored. In 'All about Bible Animals' Piscioneri combines knowledge and bible stories in a fun, captivating way, sure to engage readers of all ages. The book works through the Bible in a chronological fashion, dedicating one page each to a creature as they appear in scripture. For example, doves are explored early on, since they star in the account of Noah and the Ark. Piscioneri's book ticks all the boxes when it comes to a child-friendly production. There are stimulating and interesting pictures, well-formatted pages, and highly informative factoids, many of which I myself was most intrigued by! For any lover of wildlife and God's word, this book is an exciting and helpful companion.

I received a free copy of this book from The Good Book Company in exchange for an honest review.
"A great addition to any family library!"
This fun book would be a great addition to any family library. This book would be fun for any kiddo that loves animals as well. Each page features an animal or type of animal from the Bible. There are fun animal facts on each page with reference to examples where they are mentioned in the Bible. There are over 100 amazing animal facts in this picture book! Even as an adult I learned some cool animal facts I hadn't heard before.

This book isn't extensive on theology and seemed a little vague at times, but is a great resource for starting conversations with your kids about the Bible and animals that are mentioned and their significance to each story.

This book is listed for ages 7+, but I could see younger kids enjoying this one too!
It would also make for a great homeschooling resource.
There is even a quiz at the end of the book to quiz your kiddos on what they learned.
"Wow! AMAZING!"
Wow! I am so impressed with the book All About Bible Animals by Simona Piscioneri.
This book is beautifully illustrated, captivating, and engaging for children of all ages.
It is incredible to see so many wonderful biblical truths, and scripture references woven throughout the texts and images in this book.
My children can't put this book down! They are constantly referring to it, and reading me amazing facts they have learnt!
I love the Quiz Time section at the end: such a fun way to recap some key facts! As well as the glossary, which is helpful for some of those bigger words your children may not know or understand yet.
We absolutely love this book! It is an incredible resource to have in your home, and I highly recommend it!
"We love this book! Education and Exciting!"
I am so delighted to have this fantastic resource on our homeschool shelf! I love the way this book shares Scripture and Biblical events in relation to the animal kingdom God created while pointing children marvel at God and to know and understand Him better. Not only is the book full of short snippets of easy to understand facts about animals, but also moral truths such as "actions have consequences", explaining about sin, forgiveness and even the plan of salvation. Any book that highlights the truth of the Gospel is a win for our family!

For our daughter (aged 4.5 years), this book was absolutely riveting. She poured over the beautiful, photographs for hours, asking me to read her the text in the little bubbles. She squealed at the big snakes and exclaimed over the soft deer. The text was very easy for her to understand and the information was easy absorb in those short snippets. She loved identifying several unique animals like whale sharks, axolotls and chameleons.

I liked that the book was informative, educational and full of Scripture. The exciting, interactive way this book is formatted and presented made it fun to read together and would be appropriate for multiple age ranges. The words encouraged both myself and my daughter to crave God's Word and want to learn more about His creation in which we live.

This would be an excellent resource for any homeschool family or church/school library plus a great addition to any child's bookshelf! Though geared towards elementary school age children, my preschooler loved it as well and I can see it appealing even to some middle school aged children.

* I voluntarily received a complimentary copy of these books from The Good Book Company and all thoughts below are my own.