Love Came Down at Christmas
Daily Readings for Advent
Advent devotional reflecting on the source of authentic, divine, transforming love
Everyone seems to say that Christmas is about love. It's in the songs we hear as we shop for presents and in the adverts we see on TV. It's in the cards we send and on the gift tags we write.
And Christians can agree. Christmas really is about love, because love came down at Christmas in the person of Jesus Christ.
This Advent devotional contains 24 daily readings from 1 Corinthians 13. Sinclair B Ferguson brings the rich theology of the incarnation to life with his trademark warmth and clarity. We'll see what "love" looked like in the life of Christ and be challenged to love like him.
Each day's reading finishes with a question for reflection and a prayer.
However you're feeling, your heart will be refreshed as you wonder again at the truth that love came down at Christmas.
Contents
Introduction
1. Of Men and Angels
2. Glittering Powers
3. The Dead Giveaway
4. Anyone for Patience?
5. The Milk of Human Kindness
6. Happy with Your Lot
7. One Great Mystery
8. Harmonious Humility
9. Love Has Good Manners
10. Throw Yourself In
11. Easily Irritated?
12. The Father's Heart
13. Rejoicing: Right or Wrong?
14. A Covering
15. Believing Everything and Anything?
16. Hope Springs Eternal
17. Endurance Test
18. Everlasting Love
19. Future Perfect
20. Growing Up
21. Face to Face
22. The Part Is Not the Whole
23. "The Well-Known Three"
24. The Greatest
Specification
| | |
| --- | --- |
| Author | Sinclair B Ferguson |
| ISBN | 9781784982898 |
| Format | Paperback |
| First published | 2018 |
| Dimensions | 5.1" x 7.8" x 0.5" |
| Language | English |
| Pages | 160 |
| Publisher | The Good Book Company |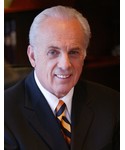 Sinclair Ferguson has put a powerful tool into our hands in his book Love Came Down at Christmas. Every Christian reader will benefit by acquiring the rich truths of the incarnation of the Son of God for our own worship and evangelism.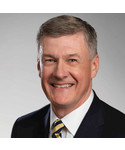 Whatever Sinclair Ferguson writes is a must-read for me. This book is no exception. Here, we find this gifted theologian at his devotional best. Every believer and family should read this clear treatment of the incarnation of the Lord Jesus Christ. Do so, and prepare to be blessed.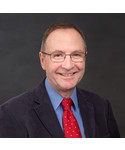 These devotional meditations are deeply soaked in Scripture, rich, vivid, always nourishing, sometimes challenging, often thrilling. I thank God for them.
"This inspires me to imitate Christ this Christmas"
I was surprised to find that this book is a reflection on 1 Corinthians 13, but I now see how appropriate it is. I find that Christmas can be a time when we fail to love others as we should, or we lose sight of Christ's love for us amidst the chaos and busy-ness. In these daily chapters, Dr Ferguson explains each verse in its context and then points us to Christ, the only one who loves perfectly. It has inspired me to imitate Jesus, my true righteousness, this Christmas.