Love Came Down at Christmas
Daily Readings for Advent
Advent devotional reflecting on authentic, divine, transforming love in the person of Christ
Love is at the heart of Christmas—it's the reason behind all our gathering and gift-giving at this time of year. In this Advent devotional, Dr Sinclair B Ferguson refreshes our hearts as we reflect on the source of it all—love incarnate, Jesus Christ.
Over the course of December, this devotional walks through 1 Corinthians 13 phrase-by-phrase, showing us that "love is" the Lord Jesus himself.
Sinclair Ferguson brings the rich theology of the incarnation to life with his trademark warmth and clarity. Drawing on stories from the Gospels, we'll see what "love" looked like in the life of Christ, and be challenged us to love like him. Each day's reading finishes with a question for reflection and a prayer.
However you're feeling—weary or frantic, lonely or lovesick—your heart will be refreshed as you wonder again at the truth that love came down at Christmas in the person of Jesus Christ.
Contents
Introduction
1. Of Men and Angels
2. Glittering Powers
3. The Dead Giveaway
4. Anyone for Patience?
5. The Milk of Human Kindness
6. Happy with Your Lot
7. One Great Mystery
8. Harmonious Humility
9. Love Has Good Manners
10. Throw Yourself In
11. Easily Irritated?
12. The Father's Heart
13. Rejoicing: Right or Wrong?
14. A Covering
15. Believing Everything and Anything?
16. Hope Springs Eternal
17. Endurance Test
18. Everlasting Love
19. Future Perfect
20. Growing Up
21. Face to Face
22. The Part Is Not the Whole
23. "The Well-Known Three"
24. The Greatest
Specification
| | |
| --- | --- |
| Author | Sinclair B Ferguson |
| ISBN | 9781784982898 |
| Format | Paperback |
| First published | 2018 |
| Dimensions | 5.1" x 7.8" x 0.5" |
| Language | English |
| Pages | 160 |
| Publisher | The Good Book Company |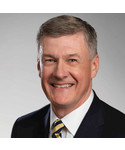 Whatever Sinclair Ferguson writes is a must-read for me. This book is no exception. Here, we find this gifted theologian at his devotional best. Every believer and family should read this clear treatment of the incarnation of the Lord Jesus Christ. Do so, and prepare to be blessed.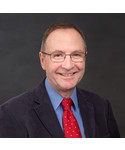 These devotional meditations are deeply soaked in Scripture, rich, vivid, always nourishing, sometimes challenging, often thrilling. I thank God for them.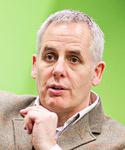 With Love Came Down at Christmas, Sinclair Ferguson has written yet another book to bless and build up God's people. So read it! Only the gospel of Jesus pierces our faulty understanding of love with the real, convicting and winsome love of God. This devotional will warm your affections for Christ and remind you of your identity in him as a lover of God and a lover of others. Gently convicting and richly God-glorifying, this Christmas devotional is a gospel-saturated delight! Read it and celebrate the living and liberating love of God for his world.