Same Sex Relationships
Classic wisdom from John Stott
Biblical wisdom on same-sex relationships explained with care, wisdom and compassion.
"John Stott remains a compelling and urgent voice in today's discussions about human sexuality"
Sam Allberry
Speaker, Ravi Zacharias International Ministries; Author, "Is God Anti-Gay?"
What does the Bible say about same-sex relationships? How should Christians think about this divisive and heartfelt issue? And what of those who are caught in the crossfire: the brothers and sisters who experience same-sex attraction, but are committed to being faithful to the teaching of scripture and resisting it?
In this revised, updated and extended edition of the classic chapter from Issues Facing Christians Today, the late John Stott lays out the biblical position on same-sex relationships with care, wisdom and compassion.
In addition to Dr Stott's timeless Biblical wisdom, there are forewords by Dr John Sentamu, (the Archbishop of York) and Dr Mark Labberton (President of Fuller Theological Seminary), a helpful preface by the editor, Sean Doherty, testimonies from same-sex attracted Christians and questions for reflection and discussion.
Contents
Foreword by John Sentamu, Archbishop of York
Foreword by Mark Labberton, Fuller Theological Seminary
Editor's Preface by Sean Doherty
1 Introduction
2 The Incidence of Homosexuality
3 Asking the Key Question
Real Lives: Jeanette's story
4 The Biblical Prohibitions
5 Sexuality and Marriage in the Bible
6 Contemporary Arguments Considered
Real lives: Graham's story
7 Faith, Hope and Love
Real lives: Ed's story
Specification
| | |
| --- | --- |
| Author | John Stott |
| ISBN | 9781784982652 |
| Format | Paperback |
| First published | 2017 |
| Dimensions | 5" x 7.8" x 0.3" |
| Language | English |
| Pages | 96 |
| Publisher | The Good Book Company |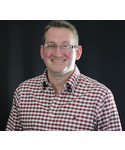 John Stott remains a compelling and urgent voice in today's discussions about human sexuality, and so it is wonderful to have his work refreshed and available to the church in this format, alongside stories that underline how God's timeless word continues to bring goodness and flourishing.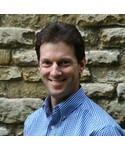 I found these words deeply compelling when I first read them as a very young Christian, just coming to terms with my sexuality, and they remain so today. There is no better short presentation of the Bible's teaching marked, as always with John Stott's writing, by faithfulness, clarity and compassion.
This re-release of John Stott's work on same-sex relationships is timely, thoughtful, compassionate, and Biblically compelling. He asks the right questions and walks the reader through a theological and pastoral treatise enabling every follower of Jesus to grasp the difficulties so many of our friends encounter
Book Review: Same Sex Relationships by John Stott
Thomas Creedy, Thomas Creedy's Blog, July 1st 2017
I feel that this is one of, if not the, best short treatments of the topic that manages to both engage seriously with the best of both perspectives, and offer a way forward that is human, gospel-shaped and practical.... continue reading