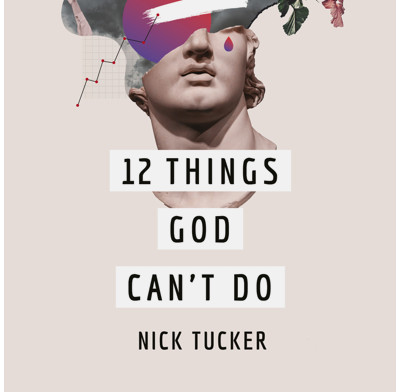 12 Things God Can't Do (audiobook)
...and How They Can Help You Sleep at Night
A book on God's greatness that helps you to trust him, grow in faith and live confidently.
What's the secret to truly trusting God so that we can rest easy at night? How can we have the same faith and confidence as David who said: "In peace I will lie down and sleep, for you alone, LORD, make me dwell in safety" (Ps 4:8)?
The answer lies in focusing on God's greatness. When we consider God's greatness, we usually tend to think about what God can do. However, this book explores 12 things that God can't do. They all express aspects of his nature and character which we can embrace with relief, celebrate with joy and worship with awe. You will marvel both at God's otherness and at how he became one of us in the person of Jesus.
Read this book to grow in faith, live with confidence and rest easy at night, trusting in the God who never sleeps.
Nick Tucker taught Church History and Christian Doctrine at Oak Hill College in London for several years before becoming Vicar of St Bartholomew's Church, Edgbaston, Birmingham, UK.
Contents
Introduction: Why we sleep–and the God who doesn't
1. God Can't Learn
2. God Can't Be Surprised
3. God Can't Change His Mind
Interlude: But… God Went to School
4. God Can't Be Seen
5. God Can't Bear to Look
Interlude: But… God Came Close
6. God Can't Change
7. God Can't Be Lonely
8. God Can't Suffer
9. God Can't Die
Interlude: But… God Suffered and Died, Alone
10. God Can't Be Tempted
11. God Can't Lie
Interlude: But… God Was Tempted
12. God Can't Deny Himself
Specification
| | |
| --- | --- |
| Contributors | Nick Tucker |
| Format | Audiobook |
| Case quantity | 50 |
| Language | English |
| Publisher | The Good Book Company |