Our Top Picks for Back to School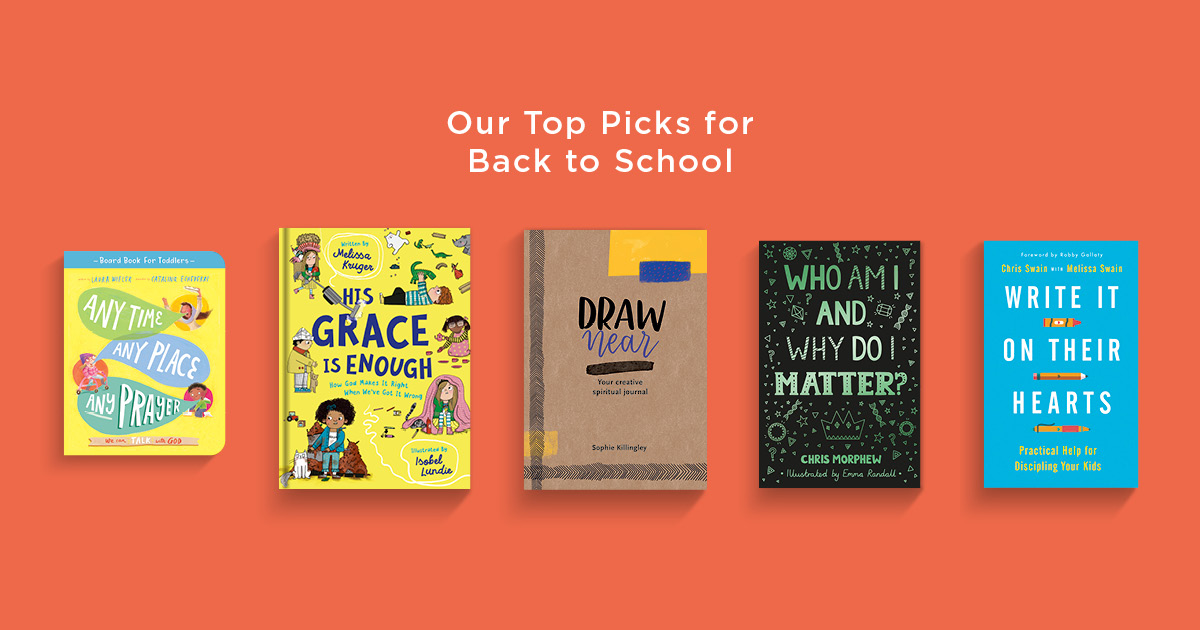 For Parents and Families: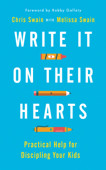 Write It On Their Hearts
$16.99
$14.44
Help and advice for Christian parents on how to be intentional with their time to lead their children to Jesus.
Many of us want to disciple our children, but feel we don't have the time or knowledge to do so. Chris and Melissa Swain created Write It On Their Hearts to help Christian parents use the time they already have to pour into their children, utilizing the six key elements Jesus used to lead his own disciples.
Free resources, including monthly and yearly discipleship planners, discussion guides and lock screens, are available here.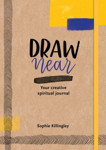 Draw Near
$16.99
$14.44
Bullet-style devotional journal that will encourage you in your Christian faith.
Draw Near: Your Creative Spiritual Journal is for teens and adults alike. Author and artist Sophie Killingley designed this 365-day bullet-style journal to help believers balance spiritual-habit tracking with their own creativity. It includes monthly, weekly, and daily sections, creative prompts, space for sermon notes and doodling, habit trackers, and blank dot pages for extra journaling, lists, or notes. This book is easy and fun to use whether you consider yourself an artist or not!
A different Bible verse is highlighted each month in Draw Near, so we've created free downloadable bookmarks and lock screens to help you dwell on each month's scripture, which you can access here.
For Teens and Tweens: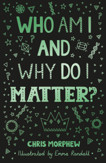 Who Am I and Why Do I Matter?
$12.99
$11.04
Helps tweens and teens grow in faith and confidence by looking at what the Bible says about their identity.
There comes a time when every child begins to ask big questions, and that time is often in middle school. Help your teen or tween to understand their identity in Jesus with Who Am I and Why Do I Matter? This fun and engaging book by Chris Morphew teaches tweens about who God says they truly are so they can replace uncertainty and anxiety with confidence in Christ.
Who Am I and Why Do I Matter? is the latest in the Big Questions series, a series that teaches 9-13s what the Bible has to say about life's big questions. For help to walk through this book with your child or youth ministry, download this free discussion guide!
For Younger Kids:

His Grace Is Enough
$14.99
$12.74
Illustrated, rhyming children's book on the Christian message of God's grace and forgiveness.
Many kids (and even adults!) struggle to understand what God's grace is and how it applies to our lives. Using fun rhymes and whimsical illustrations, this companion book to Wherever You Go, I Want You to Know teaches 3-7s that God's grace means we really can turn to him when we "make a big mess or tell a small lie"—he is the only one who can truly make things right again.
A board book version of Wherever You Go, I Want You to Know is available to teach readers who appreciate a simplified format their parents' greatest dream for them as believers: that whatever they do and wherever they go, they will love and follow Jesus.
For Homeschooling Families:

Fanny Crosby
$12.99
$11.04
Inspiring children's biography of Fanny Crosby, one of the world's most famous hymn writers.
Inspire young girls with our Do Great Things for God series! Each book in this series highlights an ordinary woman who God equipped to do extraordinary things—whether as a missionary to Hawaii, the ruler of a nation, or a pilot in WWII. The next book in the series releases September 23, and tells the story of Fanny Crosby, who wrote "Blessed Assurance" and "Safe in the Arms of Jesus," among more than 5,000 other hymns.
Free downloadable worksheets are available for each book in this series. These are ideal for homeschooling and Sunday School classes.

The Garden, the Curtain and the Cross Sunday School Lessons
$14.99
$12.74
A six-session Sunday School curriculum, based on the bestselling book The Garden, the Curtain and the Cross showing kids the whole Bible story and the glory of the cross.
Looking for a new gospel-centered curriculum for your Sunday School or co-op? The Garden, the Curtain and the Cross Sunday School Lessons is a six-session Sunday School curriculum that takes kids from the Garden of Eden to the resurrection. Based on the bestselling storybook The Garden, the Curtain and the Cross, this curriculum features age-differentiated lesson plans for 2-4s, 5-8s, and 9-12s.
A storybook, board book, art and activity book, and Easter calendar are all available surrounding this series. Free, full-size illustrations are also available for classroom reading!
Coming Soon!

Any Time, Any Place, Any Prayer Board Book
$9.99
$8.49
Teach and excite young children about prayer with this illustrated Bible board book for toddlers.
"Jesus' friends can talk with him any time, any place, about anything." Adapted from the bestselling storybook for 3-6s, this beautiful board book teaches little ones that they can pray when they're happy or when they're sad, in the daytime or in the night-time.
An art and activity book, featuring 32 pages of coloring, puzzles, mazes and activities, is also available for this story. For more biblically faithful books and resources that point little ones to Jesus, check out the Tales that Tell the Truth series.

All about Christmas
$17.99
$15.29
Kids 7-10 will love this fun and fascinating book bursting with facts about Christmas and colorful photography.
All About Christmas teaches 7-11s more than 100 facts about the very first Christmas. The text covers everything from Roman civilization to how far Bethlehem was from Nazareth, with information about current Christmas traditions all over the world. Children will learn that the Christmas story is rooted in real places, real people, and real historic events, so they can be confident that it is fact, not fiction.
This resource is perfect for homeschooled children and co-ops. A Book Club Kit with downloadable worksheets will soon be available for free on our website!

Seek and Find: The First Christmas
$16.99
$14.44
Seek-and-find activity book exploring the very first Christmas.
The third book in the Seek and Find series helps 2-5s interact with the Christmas story as they find, count, and sort over 450 hidden things in this large-format board book!
A coloring and activity book about the first Christmas is available as well! For more fun things to find and count, check out Seek and Find: Old Testament Bible Stories and Seek and Find: New Testament Bible Stories.
Keep an eye out for more new releases on our Coming Soon page. We always have an abundance of free resources for parents, teachers, homeschooling families and youth ministries available at our Free Resources page!