The Best Christian Children's Books to Read at Christmas Time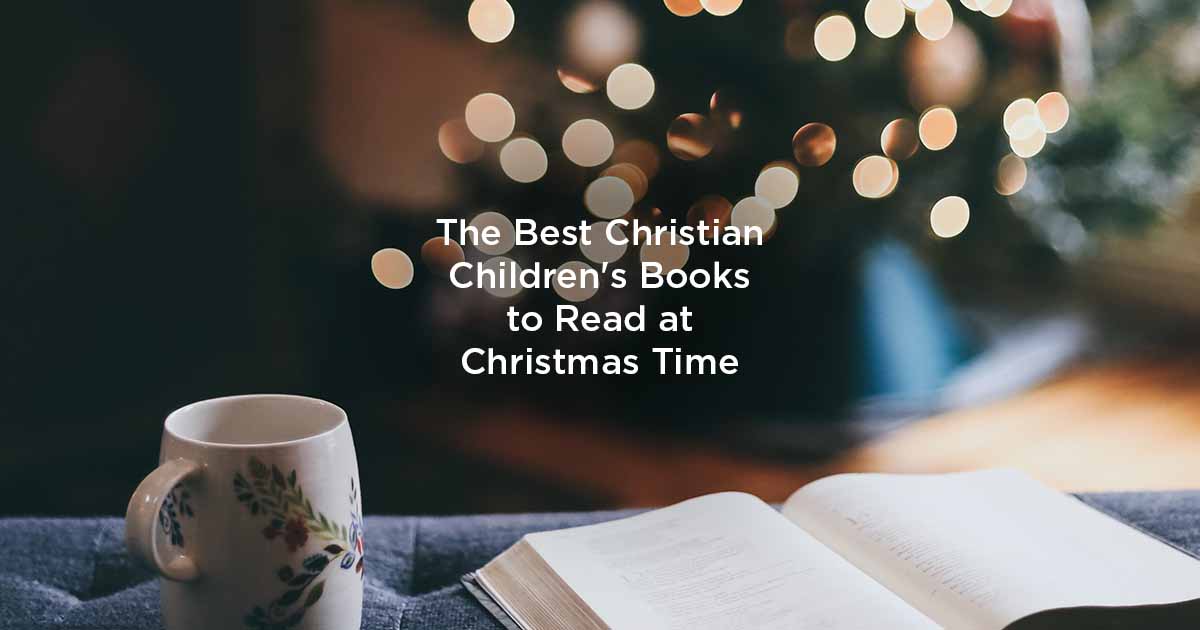 Sharing bedtime stories is perhaps one of the most beloved family traditions, especially around the holidays. So what better way to introduce Jesus to your kids than with a Christmas bedtime story?
We've put together a list of the best bedtime stories for your kids this Christmas, whether they love to read or not!
Christmas Stories for the Very Little Ones in Your Life

A Very Noisy Christmas
A fun re-telling of the Christmas story for young children, including regular invitations to make some noise!
A Very Noisy Christmas is a fun and fresh retelling of the Christmas story that comes with invitations to make some noise, so that children can join in as parents read to them. But it also shows children that at the heart of the Christmas story is something we should all be quiet and see: God's Son Jesus was born, so that we can be friends with God forever.

The Christmas Surprise
An engaging retelling of the Christmas story for toddlers.
In The Christmas Surprise, author Steph Williams connects the familiar Nativity story with God's promise in the garden of Eden: that one day, God would send "a King who will fix things forever!"
Christian Christmas Books for Kids Who Don't Love to Read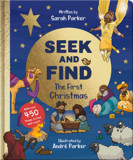 Seek and Find: The First Christmas
Seek-and-find activity book exploring the very first Christmas.
This third installment to the Seek and Find series teaches key truths about the first Christmas in eight action-packed pages that include more than 450 things to find and count. Add the corresponding activity book for even more fun!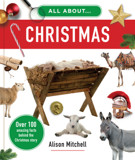 All about Christmas
Kids 7-10 will love this fun and fascinating book bursting with facts about Christmas and colorful photography.
In All about Christmas, 7-11s will learn that the Christmas story is rooted in real places, real people and real historic events, so they can be confident that it is fact, not fiction. This punchy, fast-fact-style book will engage even the most reluctant readers!
Christmas Reads for 4-7s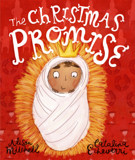 The Christmas Promise Storybook
Bible storybook that teaches young children about how God kept his promise to send a new, rescuing, forever king.
The Christmas Promise was the first in our beloved Tales that Tell the Truth series. This hardback storybook for 3-6s is a captivating retelling of the Christmas story, showing how God kept his promise to send a new King, a rescuing King, a forever King! A board book version, activity book and Advent calendar are also available.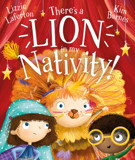 There's a Lion in My Nativity!
Fun rhyming story of a Christmas nativity play that will teach children ages 4-7 profound truths about Jesus.
In There's a Lion in My Nativity!, Mary, along with readers, learns that Jesus is the true star of the show and that it is wonderful to know him. This quirky rhyming book teaches 4-7s important truths about Jesus.
The Best Christian Christmas Books for Avid Readers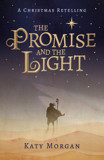 The Promise and the Light
Captivating retelling of the nativity story. Great Christmas gift for kids who love to read.
Written as a series of vivid and dramatic first-person accounts, The Promise and The Light tells the stories of Mary, Joseph and Zechariah as they experience the events of the first Christmas. Written in a lively and engaging style, this imaginative yet biblically faithful book will captivate readers aged 8-12.
Christmas Devotions for the Whole Family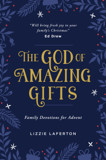 The God of Amazing Gifts
Advent devotional to help the whole family get even more excited about Jesus, God's greatest Christmas gift.
The 25 Advent devotions in The God of Amazing Gifts use Scripture to explore the other amazing gifts we receive through faith in Jesus (and teach us how we can be generous too)! This devotional is also great to use for homeschool co-ops.
For more Christmas books for kids, head to www.thegoodbook.com/christmas/.