The Promise and the Light
A Christmas Retelling
Captivating retelling of the nativity story. Great Christmas gift for kids who love to read.
What if you were visited by an angel one night who told you that you were to give birth to the Son of God? How would you feel? What might you think?
Written as a series of vivid and dramatic first-person accounts, The Promise and The Light tells the stories of Mary, Joseph and Zechariah as they experience the events of the first Christmas. Written in a lively and engaging style, this imaginative yet biblically faithful book will captivate children aged 8-12.
Readers will be able to get inside the hearts and minds of some of the key players in the Christmas story and will appreciate the power and excitement of what happened and why it is so amazing for us today.
With 25 chapters, readers may choose to read a chapter a day during Advent.
Contents
• 25 Chapters, each told from the point of view of Mary, Joseph or Zechariah
• Notes, unpacking Bible background of each chapter
• Map
Free extras
Specification
| | |
| --- | --- |
| Age range: | 8 - 12 |
| Author | Katy Morgan |
| ISBN | 9781784986612 |
| Format | Paperback |
| First published | October 2021 |
| Dimensions | 5.1" x 7.8" x 0.4" |
| Case quantity | 50 |
| Language | English |
| Pages | 192 |
| Publisher | The Good Book Company |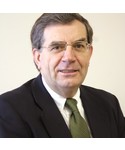 Sinclair Ferguson
Author, The Dawn of Redeeming Grace
We usually watch the Christmas story unfold from the outside looking in, as we see Mary and Joseph, the shepherds, and then the wise men all arrive in Bethlehem. But what would it have looked like to be on the inside? Katy Morgan's The Promise and the Light helps young readers imagine what it might have felt like for Mary and Joseph. And it leaves us hoping there will be a sequel describing what happened next!
Tim Chester
Crosslands Training; Author, Enjoying God
Fed up with school nativities and sentimental Christmas cards? Then The Promise and the Light is for you. It's a fantastic retelling of the Christmas story from the perspective of those who witnessed it first-hand. It's historically informed and beautifully reimagined. The result is an engrossing tale through which the message of Jesus shines.
Bob Hartman
Bestselling Author
Employing the voices of Mary, Joseph and Zechariah, Katy Morgan creates a lovely personal retelling of the Christmas narrative, carefully evoking the time and the place, and tying all that happens into God's big story. Wonderful!
"Wonderful"
This was such a fun book! Although Katy Morgan wrote this book for young children, ages 8-12 yrs, I thoroughly enjoyed it as an adult.

The premise of the story is a retelling of Jesus' birth through the eyes of Mary, Joseph and Zechariah. Morgan does an amazing job of bringing such insight to their specific viewpoints of Jesus' birth.

Morgan's writing style is so engaging. She does a wonderful job of weaving scripture and other biblical insights throughout each story.

I have always been hesitant regarding retellings of Scripture. It can be fun, but ultimately the retellings bring in details that are the author's creative mind and not part of the true Scripture story. Thus, it can confuse young readers of what exactly is the truth and what is simply embellishment from the author.

I greatly appreciate Morgan's conclusion to her novel - Notes. This section is exactly what I wish every retelling would include. She begins this section with the following: " If you're wondering which bits of The Promise and The Light we know for certain and which bits I've invented, you've come to the right place. These notes explain some of the decisions I made and point you to the Bible passages which contain the original accounts." She lays out specific scripture references for each chapter along with her detailed explanation regarding her creativity and Scriptural truth.

She also structured the book with some genius intent: with 25 chapters, the reader can read one chapter per day to follow the advent calendar. This is very doable for children 8-12 yrs as the chapters are short enough.

I received a copy of this book from The Good Book Company in exchange for an honest review.