How Can I Know That I'm Saved?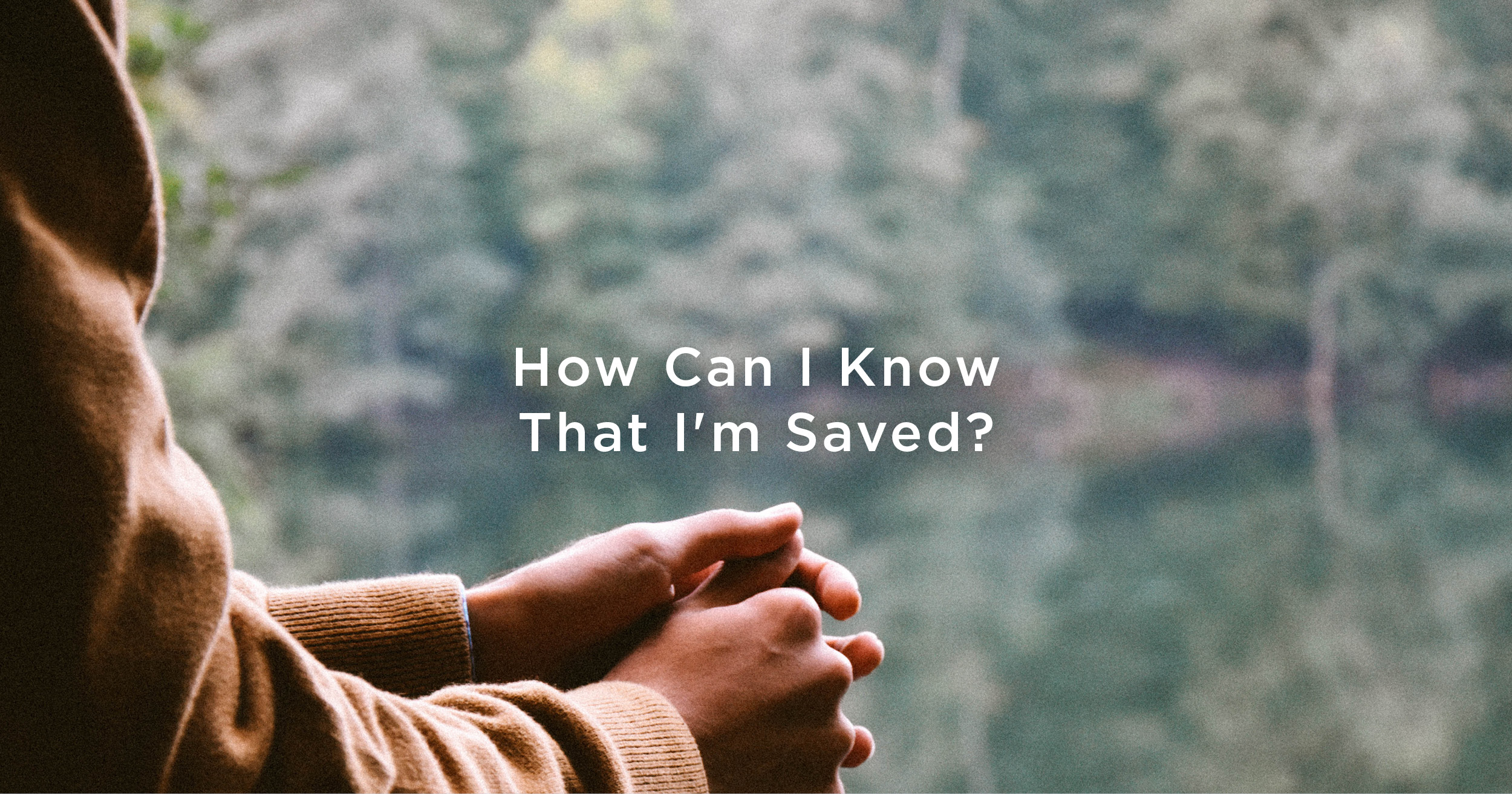 "Everyone who comes to me and hears my words and does them ... is like a man building a house,
who dug deep and laid the foundation on the rock."
Luke 6:47-48
Christians are those who confess Jesus to be Lord. But, as Jesus is about to tell us, not everyone who confesses Jesus to be Lord is a Christian. The crucial question, therefore, and the one that Jesus poses as he reaches the conclusion of this most challenging of sermons, is this: does your life match your lips?
On What Basis?
Do not move too fast past that question, nor assume that it is addressed to others but not to you. Luke told us at the very beginning of his account of Jesus' message that he was speaking to "a great crowd of his disciples and a great multitude of people from all Judea and Jerusalem and the seacoast of Tyre and Sidon (v 17). They had come "to hear him and to be healed" (v 18).
In other words, Jesus was addressing a group who might loosely be described as "followers." Those listening that day were not dissimilar to those you would find in an average church on an average Sunday today: the interested, the eager, the intrigued, the expectant, the confused, the complacent, the faithful—indeed, they were not dissimilar to those who will likely pick up and read this book. You will find yourself among them, as do I.
And it is this great mix of people that Jesus wants to leave with this question: On what basis can I know that Jesus truly is my "Lord and Master"? On what basis can I know that I really am in his kingdom? He wanted them and us to be in no doubt about what it means to truly have him as our King.
Jesus Is Lord
Jesus has already shown us the kind of life that will be emblematic of those who can say with accuracy that they truly follow Jesus.
First, it is a life that embraces a reversal of the values which are dominant in our culture, and have been in every culture through history. It is to be able to say, "I used to be happy to go along with this. I used to be able to speak in this way. I used to be able to laugh at these jokes. I used to be able to ignore that injustice. But now I cannot be like that—indeed, I don't want to be like that—because Jesus is Lord of my life."
Second, those who are able to justifiably declare the lordship of Jesus will also display a love that is quite exceptional: not reciprocal "love"—a kind of "I'll scratch your back if you'll scratch mine"—nor a superficial "love", the common courtesies of interaction. It is a love that is like God's; a love that is kind to the ungrateful and the wicked and a love marked by forgiveness and generosity.
Third, the life of someone whose Lord really is Jesus will be marked by an integrity that is quick to confess their own shortcomings and sins, gentle in helping others with theirs, and prepared to face up to the challenge that "out of the abundance of the heart [the] mouth speaks" (v 45).
Now, fourth, Jesus says that those who genuinely know him will make that plain through a genuine desire to obey him.
No More Important Question
Therefore, what we do with Jesus' words is a great signpost of our true identity and our eternal destiny. Jesus stands as the fork in the road.
This was what Simeon had prophetically realized as he held the infant Jesus in his arms: "This child," he told Mary and Joseph, "is appointed for the fall and rising of many in Israel, and for a sign that is opposed ... so that thoughts from many hearts may be revealed" (v 34-35).
This was what John the Baptist had prophetically revealed as he pointed to the one who was to follow him: "His winnowing fork is in his hand, to clear his threshing floor and to gather the wheat into his barn, but the chaff he will burn with unquenchable fire" (3:17).
Those who will bow beneath his lordship, Simeon and John were saying, will be gathered in by him and will rise up into all that is prepared for his people to enjoy in eternity. Those who will refuse to bow beneath his lordship, though, will fall, will be cast out, and will spend eternity without him.
There can, therefore, be no more important question than that of what we do with Jesus. And so we return to the question on which hangs eternity: do we truly have Jesus as our Lord?
This is an excerpt from The Christian Manifesto by Alistair Begg. In this book, Begg unpacks the Sermon on the Plain detailed in Luke 6 to teach believers that the Christian life is radically different, and better, than that offered by our culture.