When it comes to Christmas, are you a "get to-er" or a "get through-er"?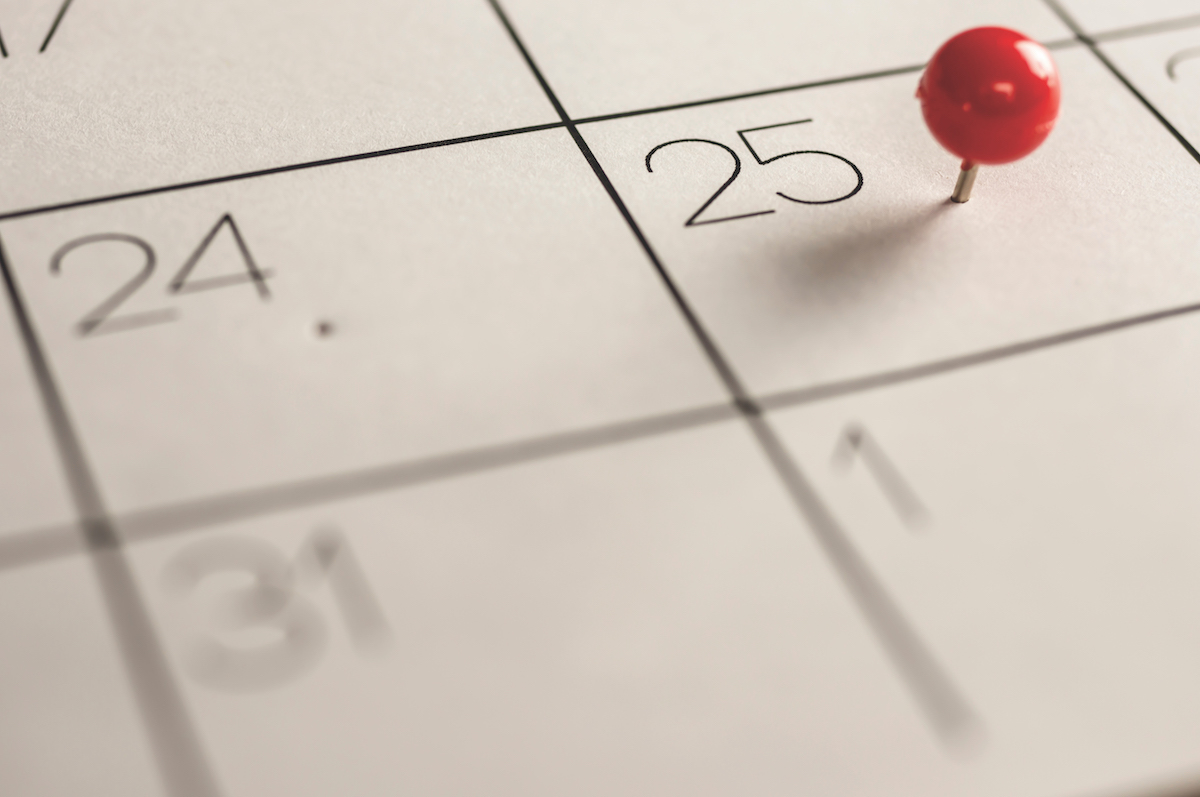 It's a magical time, Christmas, for many adults as well as for most children. It's a day of great enjoyment—the highlight of the year. Everything is fun and friendship and feasting (and everyone knows calories don't count in December). We can hit pause on the real world and just enjoy the day. The commercials confirm it: Christmas is the most wonderful time of the year. As one advert from Harrods, the famous upmarket store in the middle of London, put it:
Rejoice, Christmas is coming to Harrods, joyful and triumphant in a blaze of celestial splendour ... brimming full of comfort and joy, overflowing with grandeur and gifts.
Brimming full of comfort and joy. We'll be happy once we get to Christmas.
I do love Christmas. But at the same time, I sometimes find myself just wanting to get through Christmas Day intact and out the other side, back to normal life. Maybe you're the same. You find Christmas as stressful as you find it joyful. There's the stress of who you'll be with at Christmas, and who you'll disappoint. There's the stress of getting the presents (and batteries). There's the stress of how much food to buy, and when to put it in the oven, and trying to remember whether or not your auntie is still a vegan. And you find yourself thinking, "If I can just get through Christmas, then things will go back to normal"
Maybe, though, you'd love to have that kind of stress. You'd love to have a choice of where to spend Christmas, people to buy presents for at Christmas and guests to cook for over Christmas. But you don't. Perhaps Christmas is a day that produces the opposite of joy. It just reminds you of who you've lost or who you've never had, or of what you'd hoped to achieve or change this year but never did. Maybe this year, for very good reason, you're aiming simply to get through Christmas.
Joy in January
When it comes to Christmas, all of us are "get to-ers" or "get through-ers". And the truth is that neither leads to a joy that lasts. There's no joy in getting through, and even if you're a get to-er and Christmas Day, when it comes, feels perfect... well, you still face the adult version of what as a child I came to know as the "4 o'clock feeling". It's the feeling you get when you realise that it is all almost over, and that the day you've looked forward to getting to is now a day that you're looking back on. It's the feeling you get as you slide back into normality and make the annual discovery that the calories did, in fact, count in December.
The problem with Christmas is that January comes. Reality returns. However joyful Christmas makes you, you can't live in December for ever.
But imagine if Christmas could be rescued from the stress or sadness of just getting through Christmas. Imagine if January could be rescued from the disappointment if your joy was in getting to Christmas. Imagine if there were a joy that lasted—that endured through January and that wasn't dented by reality. That kind of joy would be worth finding, wouldn't it?
And Christmas does offer that kind of joy. It's to be found, very simply, in getting it. Not in grasping hold of the Harrods version of Christmas—the tinsel, the tree and the traditions—but grasping hold of the events and the meaning of the first Christmas.
The people who experienced that first Christmas and understood its meaning found a joy that did not fade. So can you. Whether you're a get-to-er or a get-through-er, if you get the meaning of the first Christmas this Christmas, then you'll get the feeling of joy, and find it's a feeling that lasts. That joy is what this book is about.
Rescuing Christmas is short, witty, engaging and faithful book showing how the surprising meaning of the first Christmas gives us what we are all seeking—a real joy that really lasts.