God's New Year's Resolution For You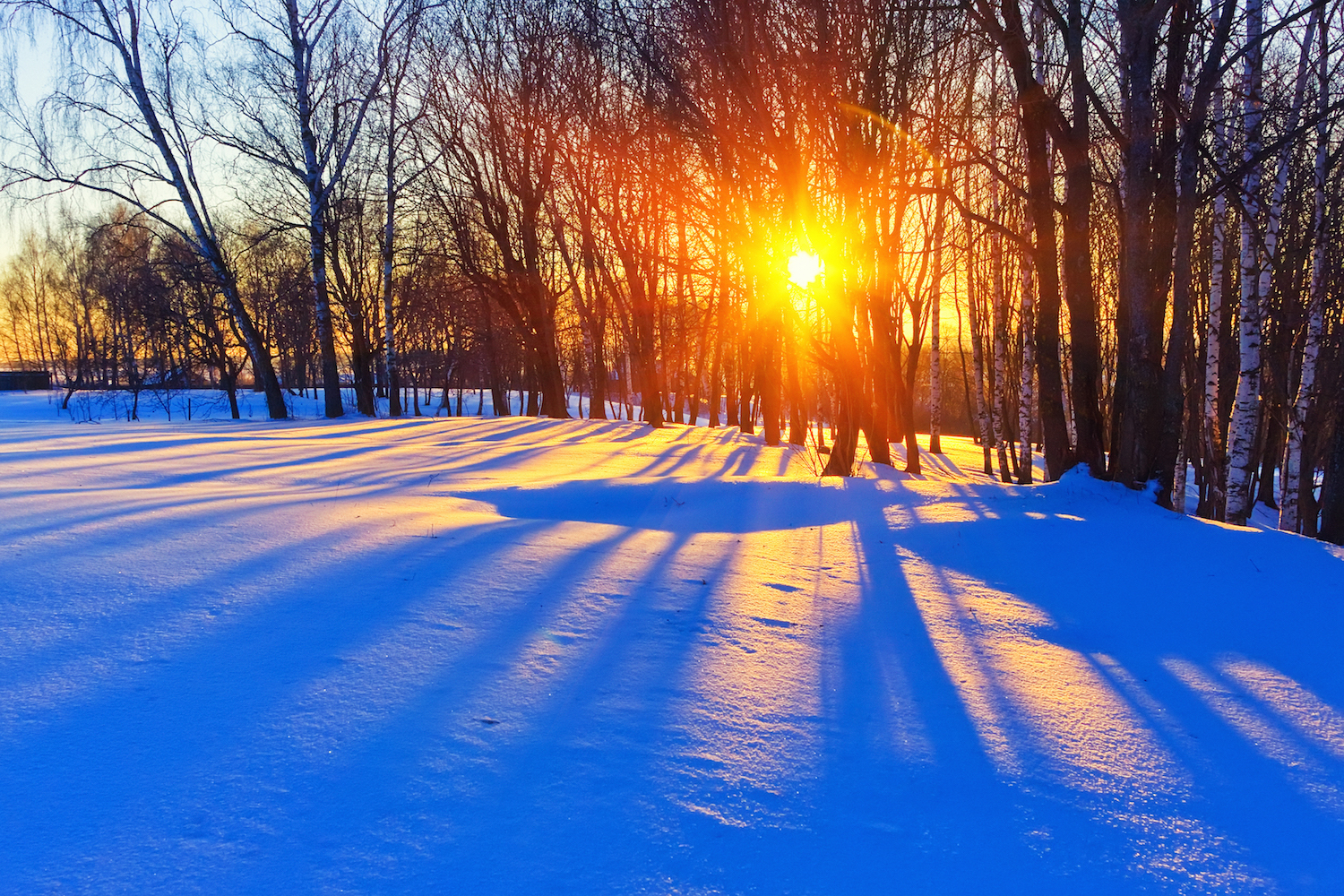 Tis the season for lots of New Year's Resolutions.
And tis the season for even more blogs written by Christians about the making of New Year's Resolutions.
So, never one to hold back from squeezing into an overcrowded marketplace, here's my Christian blog about making New Year's Resolutions.
But actually, I don't really want to help you make a New Year's Resolution for yourself. I want to tell you what New Year's Resolution God's already made for you.
Here it is.
He's going to make you more like Jesus.
Christian, that's what he will spend every day of 2018 doing. Making you more like Jesus. Long ago—in eternity past—he "predestined [you] to be conformed to the image of his Son" (Romans 8 v 29).
Think about Jesus. His courage. His compassion. His commitment. His kindness, loyalty, his wisdom, his thoughtfulness, his patience. You don't have to become more like Jesus. You get to become more like Jesus. This isn't a duty so much as a delight.
You're going to become more like him. Because God's resolved to do that.
And he'll do that by showing you Jesus.
How to (really) be transformed
"We all," Paul writes to the Corinthian church, "who with unveiled faces contemplate the Lord's glory, are being transformed into his image with ever-increasing glory, which comes from the Lord, who is the Spirit" (2 Corinthians 3 v 18).
The veil of ignorance and the veil of enmity have been removed in our conversion. We don't have to look at the Lord's glory—his perfection, his purity—and cower away or run away or fight back. We can look at it and know that, forgiven and clothed in that same perfection, we can enjoy him, and become more like him, until we stand before him.
We become more like Jesus by looking at Jesus. Change comes as we contemplate, or (as the ESV translates the Greek) "behold". This is what the Sprit does—he shows you Jesus, that you might become more like him.
Supremely, he does this by showing us Jesus in his Word. Which is why, this year, don't read the Bible to read the Bible. Read it to see Jesus. Look through it to the one who wrote it, and the great subject of it—the Son of God, whose brother or sister you are. Don't read it to know more, to have more impressive cross-referencing ability, or to check it off your to-do list. Read it to meet with, and enjoy, Jesus. As you behold him, you'll love him, you'll repent of how you're not like him, you'll enjoy your forgiveness from him—and you'll be transformed into his image.
And don't stop there. Yes, read the Word each day this year, on your own, and with church family, to see Jesus. But don't only see him there. Have you ever considered that God made lightning bolts to help us be excited about Jesus' return? That he made the Sun to give us a glimpse of the power of the Son? Have you ever realised that God invented music to engage our emotions and drive truth into our hearts? Have you ever thought about the fact that technology is a God-given way to keep reminding us of great truths?
This year, I'm going to take more walks, with my eyes open, to see the pointers to Jesus God built into creation

This year, I'm going to listen to a Christian song on the way to work, so that my heart can sing of Christ all day.

This year, during each Sunday's sermon I am going to set reminders on my smartphone to ping through the week, flashing up a line from the preacher that struck me or challenged me or thrilled me.
I'm going to enjoy Jesus, and I know that as I do that I'll become more like Jesus.
Will you join me?
A prayer for 2018 (HT John Newton)
It always annoys me a little when writers or preachers reference their own published work, so let me finish by annoying you…
"Spiritual health is being just like Christ—and, until Christ returns, you won't be in full spiritual health. Sin-sickness will cling until the day he comes. But God is working for your good—for your Christ-likeness—in all things: the ups and the downs, the thrilling parts and the mundane parts, of normal life. None of us ware completely Christ-like—but God is at work to make us more Christ. He is not content simply to save us through Christ; he has decided to make us like Christ." (Spiritual Healthcheck, pages 12-13)
That's God's New Year Resolution for you this year, as it has been every year since he saved you and will be every year before you see him face to face.
So, here's a New Year prayer, adapted from John Newton, the slave-trader-turned-pastor/songwriter, who knew a thing or two about transforming grace:
Lord, I know I am not who I one day will be, but I think you that I am not who I used to be. Please make me more like Christ today than I was yesterday and please answer that prayer each day until the day I stand before him. Amen.