Complex yet Crucial: Behind the Scenes on Christian Book Translations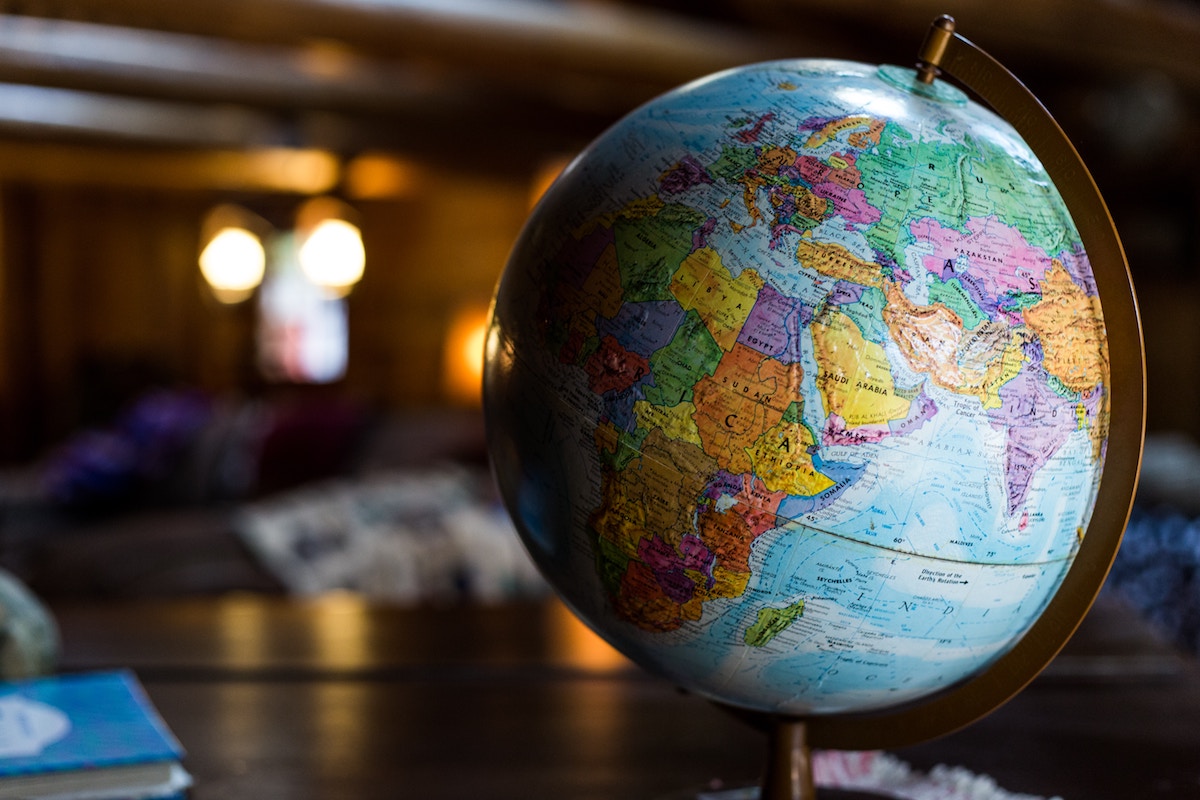 The gospel of Jesus Christ is for the whole world. It's a truth that has been lost to us at various points in our history, but, praise God, is a central part of our mission imperatives today. And the translation and dissemination of Christian literature is an important part of that.
Bibles, of course, so that people are able to hear and receive the word of God in their own languages. But following on from, and in support of that, resources for evangelism, training, discipleship and study.
And in these days of Google Translate, digital printing and worldwide connectivity, translating a book is easy—right?
Wrong… as it happens.
Christian publishing is a major worldwide industry much of which works on a largely commercial basis. Most people are surprised (and shocked) to discover who the largest Christian Publisher in the world is. There are mature markets for publishing in North America, Europe and elsewhere that mean the normal routines of translation and publication are effective in making Christian books available in German, French, Dutch, Portuguese and other major European languages.
But things are more complex and difficult in minority languages, like Albanian or Armenian, or in countries and cultures where the cost of a printed book is high compared to typical incomes, like Burma or Burundi, or where there are legal restrictions on publishing, such as in China or Cuba.
Where a commercial self-funding model for publishing does not work effectively, there are many externally-funded mission agencies, and hard-working individuals who pour themselves into serving the local church, often working long hours on tight budgets. It's been my privilege to meet some of them as we have explored different ways we can help with spreading God's word in their countries.
The biggest issue in translation
It's relatively easy to turn a book in English into a book in Dutch or Dinka (spoken in Southern Sudan). Slightly harder to make a good translation that is thoughtful and effective in the current culture of the target language. The much harder part is the business of publishing a translation. By this I mean not just typesetting, designing and funding the print run of a book, but the complex business of making it known and available in an effective way. This requires infrastructure like warehousing and web sites, marketing and sales skills, and relationships, both personal and commercial to distribute the title to where it is needed. This is the area where most small, struggling Christian publishing companies around the world need most help.
The same is true for us. Our books are useless sitting on a shelf in a warehouse. They only do the work that God can do with them if they are in people's hands, and they are reading or using them. One of the phrases we often use around our office is "Distribution is Destiny". So at The Good Book Company, we try to forge relationships with publishers who not only have a commitment to quality in translation, but have effective and developed promotion and distribution channels that will mean the book will be able to find its way into the hands of those who need it.
Downsides
And this is much, much harder than it seems from the outside. You might think, for example, that publishing a book in Spanish would be enough to make it available in both Spain and the whole of Central and South America.
Would that this were true.
There are, of course, differences in the style of Spanish between the various countries. Spanish language publishers work hard to use vocabulary and style that will be widely acceptable to most Spanish speakers, and readers themselves are aware of the differences and can overcome any that remain. But producing a book with an individual publisher in Colombia or Chile is no guarantee that they will have the ability to make the book available in Ecuador or El Salvador.
We work with a wonderful Spanish-language publisher in Colombia called Poiema. They are professional, mission-driven and committed to quality. But they, like any other Spanish language publisher in South America, have huge challenges in shipping and marketing books around the rest of the sub-continent, and in making them available outside their region at a price that is attractive.
The problem with "free" books
There are sometimes other problems with the externally funded translation and publishing model.
When people get used to getting books for free, or at a very low price, it can stop an indigenous publishing ministry growing properly, and suppress the nurturing of local writers.
Many western ministries, some of which we would perceive to have unhelpful theology, will make funds available for the translation of books into other languages. This can lead to the wide availability of, for example, health and wealth prosperity gospel books. It can lead to the publishing of heavyweight theological tomes in local languages that are entirely unsuitable to the actual needs of pastors and people.
In seeking to help and meet an immediate need, we can sometimes create a long-term strategic problem.
Positives
But there are plenty of great things going on too.
At The Good Book Company we are very active in our efforts to resource translations of good-quality material. Not just selling rights to whoever wants them, but working to make sure that translations are done accurately and faithfully, and that our partner publisher has the ability to ensure that the resulting publication is able to get to where it is needed – in bookshops, churches, and in the hands of ordinary Christians.
One of the largest drivers we have in our list is Christianity Explored, and the other resources from that stable: Life Explored and Discipleship Explored, Soul and Epic Explorers. There are translations available in 50 languages—some of them informal, but many in a more polished package. We've made sure that DVDs come subtitled in multiple languages, so that translators have a head start in producing this outstanding outreach material.
It's a huge effort, but it's worth it. Because we are working towards the vision John saw:
"After this I looked, and there before me was a great multitude that no one could count, from every nation, tribe, people and language, standing before the throne and before the Lamb. They were wearing white robes and were holding palm branches in their hands." Revelation 7 v 9
_____
There are a number of great places you can look for gospel material in other languages if you need something for a friend, neighbour or missionary contact. Here are a couple to get you started.
www.nofrontiers.org has a large range of Christian material in other languages.
Our own growing range of translated books can be found here: www.thegoodbook.co.uk/translations