What that driving-home-for-Christmas feeling tells you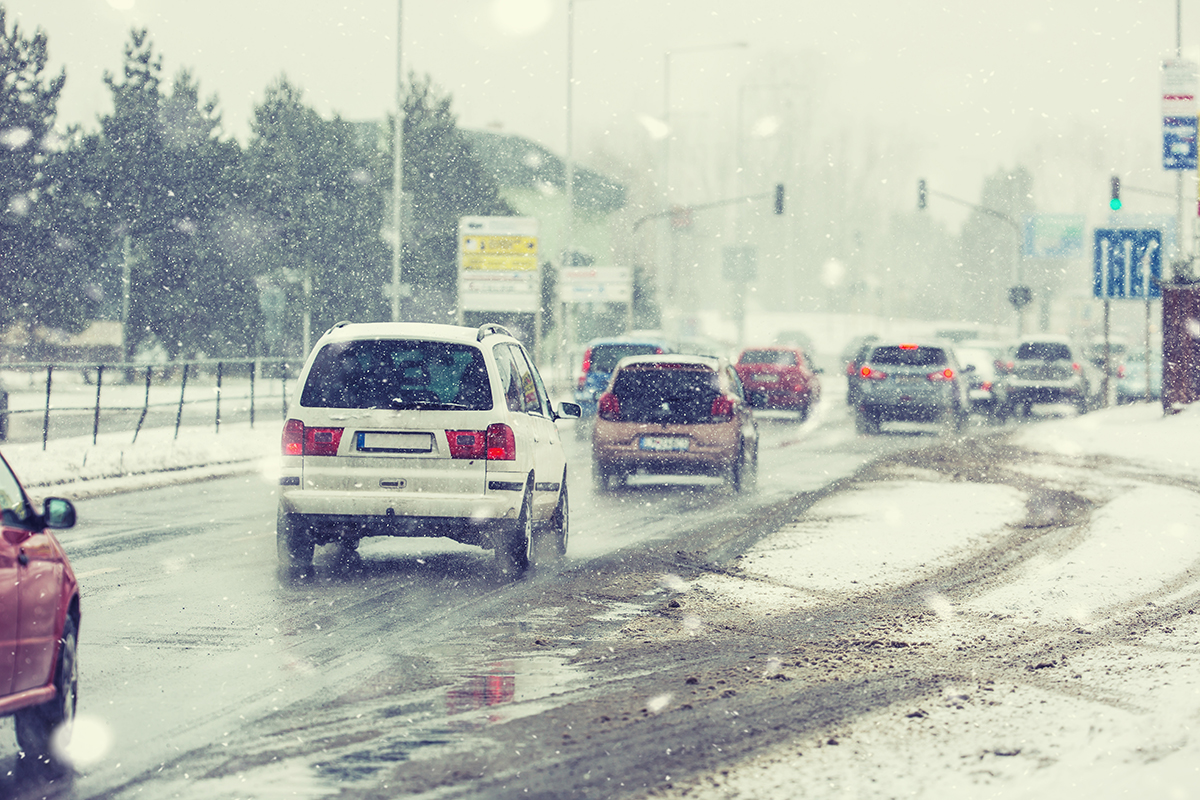 It's almost Christmas, and I'm looking forward to one of the sweetest moments of my whole year.
It's not that moment when the Jones clan gathers round the table for Christmas dinner. Nor is it reliving family traditions, or being reunited with the childhood pet rabbit, or joking around with my siblings, or unwrapping that long-awaited soda stream (yes, that really is on my Christmas list).
No, my favourite moment of the whole year is driving home for Christmas, while listening to Chris Rea's song "Driving Home for Christmas".
This year I'll be making the annual 250-mile pilgrimage to my parents' house in beat-up car with intermittent power steering and a rattle in the exhaust that bystanders have been known to pass comment on.
But when that distinctive piano jingle and Chris Rea's smooth tones come on the radio, I'll be euphoric. In that moment, the lack of power steering becomes a light and momentary affliction. The top-to-toe tailbacks on the highway can't dampen my mood. I'm going home.
And that's my favourite moment of the year.
Driving home for Christmas, forever
Wouldn't it be great to capture some of that unquenchable driving-home-for-Christmas joy in our Christian lives?
In one of my favourite verses in the New Testament, Jesus describes heaven as his "Father's house [with] many rooms … And if I go and prepare a place for you, I will come back and take you to be with me that you also may be where I am" (John 14 v 2-3).
Which means that right now, if you're a Christian, you're driving home for Christmas—and this destination will not disappoint. You're driving towards endless celebration and feasting, with a banquet that will put the best Christmas dinner in the shade. This home is safe and permanent—there'll be no rogue landlord or dodgy neighbours. It's where our family is—a multitude of perfected brothers and sisters to celebrate with.
Best of all, waiting eagerly at the door to welcome us in is Jesus himself. He's the One who knows us and loves us more deeply than we can imagine—the One who left his home in heaven, lived the life of a roaming preacher and died the death of a social outcast to bring us home. Now he's standing at heaven's door, ready to embrace us and say, "Welcome home".
If I went through life with that destination in view, then my attitude on the journey would be so much better.
If I was really excited about the end goal, I'd make much better company in the car.
If I was carefully watching the miles and minutes countdown on the GPS, I'd be more determined to make sure everyone I know gets there too.
If I was daydreaming about the destination, then the frustrations and disappointments en route wouldn't crush me.
And let's face it, there will be plenty of frustrations and disappointments en route—even in the next couple of weeks over the holiday period.
In fact, that's why driving home for Christmas is better than being home for Christmas. Most people over the age of 11 knows that the anticipation of Christmas outperforms the reality. In the reality of home, I find I'm not quite the person I want to be. I end up bickering with my siblings, and criticising my parents, and feeling a little bit sick and stuffy from all that overeating. And the childhood rabbit… well, he's long dead.
So in a few days time, when I'm driving home for Christmas, and that distinctive piano jingle strikes up, I will say a little prayer: I'll thank God that his promised destination will never disappoint; I'll ask him to make me more excited for eternity than I am for Christmas; and I'll pray that I'd be joyfully driving home for Christmas, whatever happens en route and for however much of the journey I've got left.
Adapted from Is This It? The Difference Jesus Makes to that 'Where-is-my-life-going-I-hate-my-job-I-have-no-real-friends-Is-God-even-here-Will-I-end-up-alone-I-wish-I-was-back-at-school-Will-this-ever-feel-like-home-Am-I-failing-at-life' Feeling, which releases on 1st January. Pre-order now.
Is this it?
$12.99
$11.04
A personal journey through the challenges of adulting, revealing the difference Jesus makes