How To Talk To Your Children About Death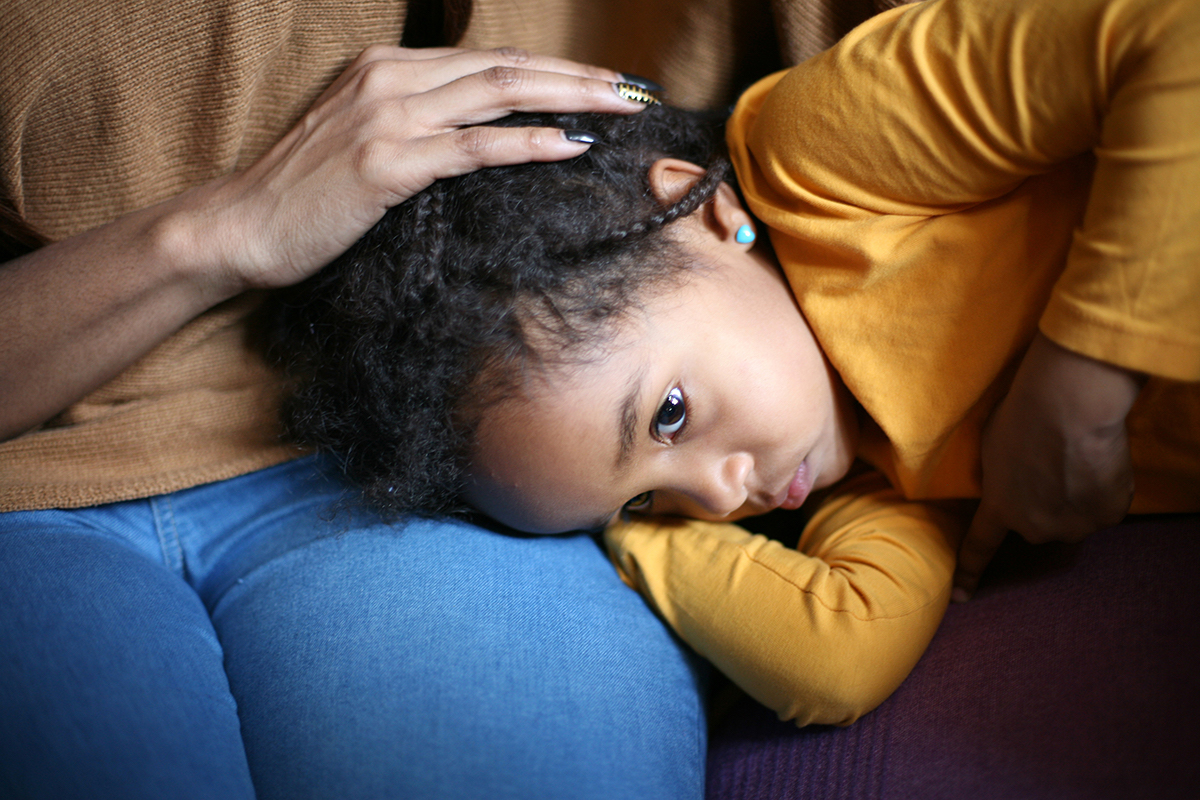 My favorite memories as a child were mostly made on my grandparents' farm. Out there, the stars shined brighter; the air smelled sweeter; time slowed to a gentle crawl. Life lessons abounded. Crops wilted in the summer heat, thirsting for rain promised but never fulfilled. Cows calved all on their own.
But the hardest and most memorable lesson I learned happened on an otherwise uneventful afternoon.
My grandparents' faithful golden labrador, Nugget, had not come back after his early morning gallivanting. My grandmother and I set out to search—and we found him. His lifeless body lay on the farm-to-market road bordering their property.
Dinner was strangely quiet that night. I missed the nudge from his wet nose on my hand, begging for a bite. For the first time, I felt the finality of that sort of goodbye. My eight-year-old mind had struggled to comprehend the idea of death until I experienced the pang of it.
This would not be the only encounter with death at our beloved farm. Seven years after Nugget's death, my precious grandmother suddenly and unexpectedly passed away. Although I was well into my teen years, I was still that little eight-year-old girl, grappling with what seemed like a forever goodbye.
Goodbye to Goodbyes
$14.99
$11.99
A true story about how Jesus came to end goodbyes
When death felt distant
All throughout my life I have in one sense been very close to death, because my grandfather owned a funeral home and my mother worked there. After school I would go over to the funeral home, because it was just down the street, and sit in my mom's office and finish my homework. Sometimes I would wander into the "state rooms" where the bodies would be and look at them. I would really study them. I was so fascinated by them. But of course, I didn't know them. Because it wasn't personal, it still felt very far away from me.
Death is hard to talk to children about. Because it is both scary and abstract, it is hard for children to really understand. So having a story to tell them—whether it's a time in their lives before it has become super-personal for them; or because, sadly, they're now in the midst of dealing with grief; or even when they're looking back on loss—is really helpful. I'm grateful, from personal experience with my kids, that the Bible graciously provides us with one.
The story of Lazarus in John 11 teaches children that death does happen, that Jesus knows what grief is like, and that the gospel makes our experience of both grief and of death completely different.
The story of Lazarus and the compassion of Jesus
Our family we went through a season of suffering with Matt when he was diagnosed with a malignant brain tumor. The kids were so young—6, 2 and a baby—and it felt like I was just about keeping my head above water. How could I help my kids process it all?
Reading the story of Lazarus ministered to me greatly in those painful days. Jesus knew exactly what he was going to do—he was going to raise Lazarus—but in the moment that he saw Mary and Martha, he still entered into their grief. He went all in. He wept with them. This brought me great comfort, because when you're in the midst of a trial like that, there's no guarantee what God will do. Will healing be brought on this side, or will it be on the other side? Will we ever get back to 'normal'?
I felt the compassion and empathy of Christ in that moment, and it gave me the confidence to say to the kids:
"No matter what happens, Jesus is with us. He's sad with us. And one way or another, dad will get healing. He will be whole on this side of death, or the next."
Death is not the end
Until Christ returns, death is a part of living. No matter how old we are or in which form it comes, it will inevitably touch us. But we know, with great assurance, that's not the end of it.
Even though we're still going to feel the pangs of death, Jesus dealt with it decisively. Lazarus's death and resurrection foreshadows Christ's, and in turn, Christ's death and resurrection foreshadows ours. So we have the glorious hope of saying goodbye to Goodbyes. In Christ, there are no forever goodbyes. The story of Lazarus—or rather, the truths of the story of Lazarus—were what sustained us all during that season.
My hope in writing Goodbye to Goodbyes is that children of all ages are able to see what Jesus thinks about death. As we walk with Mary and Martha, we see his power over death; but we also see him weep with and for his friends. He shows us that death and goodbyes are not meant to be forever. If Jesus—fully God, fully man—can grieve and simultaneously hope in the wake of death, so can we. Here's my prayer: that this book will help
I pray this book helps parents, grandparents, aunts, uncles, and friends shape the children in their lives as they try to understand death—whether it remains outside their personal experience, or whether it is super-personal right there and then to them. Because all of us—kids and grown-ups—need to be reminded of the hope Jesus gives us; that one day we will say goodbye to goodbyes forever.