Should I Laugh Or Cry? Teaching Emotional Intelligence to Children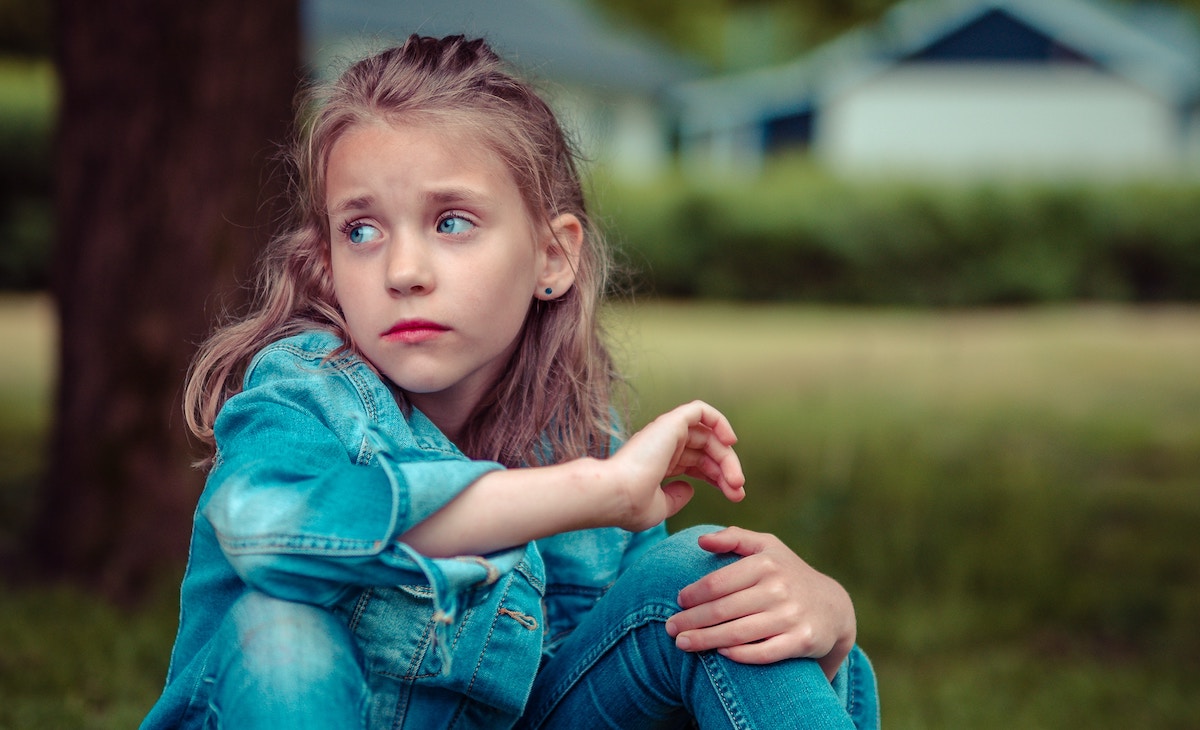 Parents have a built in feedback loop for emotions in their children. We cuddle them when they cry; we tell them to "stop being silly" when they get hysterical with giggles and can't stop. And we instinctively protect them from experiencing the "excessive" emotions of sadness, grief, disappointment.
We tend to assume our kids are less sophisticated and incapable of processing or understanding the emotional complexities of their world. But the reality is that they absorb a tremendous amount. As soon as they're verbal, children can be taught to identify and communicate their feelings. In a trusted environment where emotions are talked about openly, most kids will speak freely about their feelings and are quick to have empathy for others in their family, or their friends.
With their brains growing rapidly, children are constantly noticing, reacting, adapting and developing ideas based on their emotional experiences. We teach them numbers and colours, brushing and flushing, yet we can neglect to equip them with an emotional education that can dramatically improve the quality of their lives. Research shows that when you teach children emotional intelligence, they do better in life on a wide set of measures. The Emotional Quotient (EQ) of a child is a stronger indicator of "success" in later life than their intelligence quotient (IQ).
A Very Happy Easter
$4.99
$4.24
Fresh retelling of the Easter Story for young children, with opportunities to join in with facial expressions!
Schools are are being encouraged to implement programmes that address the following skills:
Self-awareness. Knowing our own emotions.

Self-regulation. Being able to regulate and control how we react to our emotions.

Internal motivation. Having a sense of what's important in life.

Empathy. Understanding the emotions of others.

Social skills. Being able to build social connections.
Christians will immediately note that all these things play into building character and compassion, and are valuable life skills for a disciple of Jesus. Just run through the works of the flesh and the fruit of the Spirit in Galatians 5 v 19-23, and you'll see how powerful powerful emotions run through it—for better and for worse.
It's why I was keen to explore emotions in A Very Happy Easter. For small children, learning to recognise and correctly label emotions from the expressions on faces is an important developmental skill. And seeing the motivations and emotions of people in the passion narrative can help children start to empathise with others—as well as showing that this is real history, about real people. It forms a vivid personal connection between us and them. It is no longer a story on the page. They are living, breathing, feeling people, with hopes and dreams and disappointments—just like us.
Whatever your personal temperament, or the temperament of your child—calm and measured or up and down—A Very Happy Easter is a great jumping off point for talking about emotions with your children, and most importantly about how we respond with all our hearts to what happened on the very first Good Friday and Resurrection morning.
So as you read through this book with your children, and get to think about the Easter message, here are some supplemental questions you might ask to develop the emotional intelligence of your children.
What face is she making? How do you think that feels inside?

Why is that man happy/sad/angry? Have you ever felt like that?

What kind of things do people do when they are happy?

How do you show you are happy inside?

When someone is angry inside, what kind of things do they do?

What do you do when you are angry?

How can we help other people who are feeling sad?