The Good Book Company Welcomes Geoff Dennis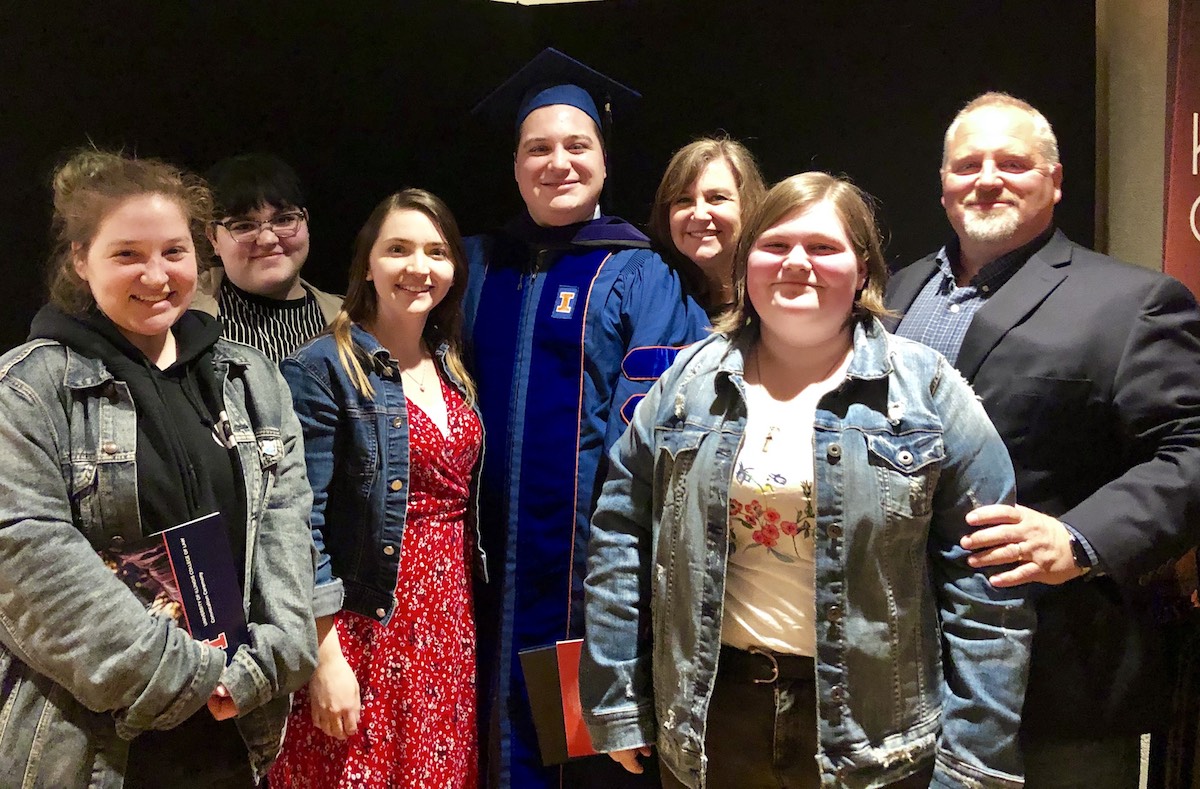 We're delighted to welcome Geoff Dennis to The Good Book Company family. Geoff is our new VP of sales and will be based in our Charlotte office. To get to know him a bit better, we interviewed him about his life, his career so far and what he's looking forward to in his new role.
Geoff, tell us about your family and church...
I am married to Allison and we have four children—Jacob, who is married to Amy and just completed law school, Audra and Avery, who are both working and reside in Illinois. Our youngest, and only child currently living in our home, Addie, is a 14 year old freshman in high school. Allison and I are so proud of each of our children and we have seen much evidence of God's grace in our lives as together we have weathered a long and difficult season of transition. We currently attend a wonderful Baptist church in Grand Rapids, Michigan, called Forest Hills Baptist Church where we recently became members. I have the joy of helping with the music ministry— I sing and play guitar—and Allison is working to establish a ministry for those with physical and mental challenges. Over the years Allison and I have learned to cling to the truth that God is good, His steadfast love never ceases, and His mercies are new every morning.
How did you become a Christian?
I am the oldest of eight children and we were raised by godly, Christian parents who taught us to love God and his Word. After a typical breakfast of Malt-O-Meal, most mornings were spent reading a passage of scripture, singing a hymn, and in prayer. My relatives on both my Mom and Dad's side have a rich history of global missions and ministry, from which I have cultivated a great love for the church. I came to a personal knowledge of my Lord and Savior at an early age, around six, and was baptized by my Grandfather, Manaratha Garrison, at the age of nine. My grandparents on my Dad's side started Good News Publishers in 1938 to reach people with the good news of the gospel through literature evangelism. In 1979 my father and mother started Crossway, a not-for-profit division of Good News Publishers. I have been entrusted a rich heritage of ministry and a great love for the church.
What has your career looked like so far?
I started working in the warehouse at Crossway in October of 1991, and over the next 24 years I worked in every department—except Editorial—culminating in my role as EVP and COO. I grew to love being a part of a ministry whose purpose was to serve the church through provision of resources that equip the Body of Christ for more faithful service, and I had the joy of publishing and establishing a Bible translation, the ESV (English Standard Version). Over the last six years, God has allowed me to be involved in a number of ministry related organizations. They include my own consulting company, The Southern Baptist Theological Seminary, and most recently Kregel Publications. I am truly grateful for the 30-plus years of ministry God has given to me so far!
What are your favourite books?
Books have always played an important and formative role in my life. As a child, I absolutely loved CS Lewis's The Chronicles of Narnia, which I have since read to my own children as well. I also remember reading the manuscript of This Present Darkness by Frank Peretti overnight back in the early 1990's. As an adult, my favorite books are by Fydor Dostoevsky and Leo Tolstoy particularly The Brothers Karamazov and Anna Karenina. I also love Literary Speculative Fiction (Fantasy and Science Fiction) and am currently enjoying the Gormenghast Trilogy by Mervyn Peake.
Tell us about a part of scripture that's been significant throughout your life...
My life verse is John 15 v 4-5: "Remain in me, as I also remain in you. No branch can bear fruit by itself; it must remain in the vine. Neither can you bear fruit unless you remain in me. I am the vine; you are the branches. If you remain in me and I in you, you will bear much fruit; apart from me you can do nothing." I love this verse because it reminds me of my utter dependance upon the Lord for every good thing in my life. It also encourages me in my pursuit to know God better through the reading of his Word and prayer.
Another familiar yet challenging passage of scripture that has been crucial to me over the last six difficult years is Proverbs 3 v 5-6: "Trust in the Lord with all your heart, and lean not on your own understanding. In all your ways submit to him, and he will make your paths straight." I have a tendency to lean on my own understanding of how God should interact with His world, and to try to create my own path. These verses remind me to trust in the Lord's providential and sovereign care for me and my family throughout the day.
What are you most excited about as you begin your new role?
I have tremendous excitement about the opportunity to join TGBC because I believe that God has uniquely equipped me for this next season of publishing ministry through the gifts and experiences he has given me. I love the biblical and theological foundations upon which this company is established and I believe that TGBC has enormous potential for growth and on-going ministry impact. Finally, I am excited about the opportunity to work for another publisher whose purpose is to serve the Lord through ministry to the global church. What an honor and a joy it will be to be a part of this important ministry!
The above photo features Geoff Dennis (far right) and his family at his son's graduation from law school.