Evangelism Should Be Like a 4D Cinema Not a Wikipedia Page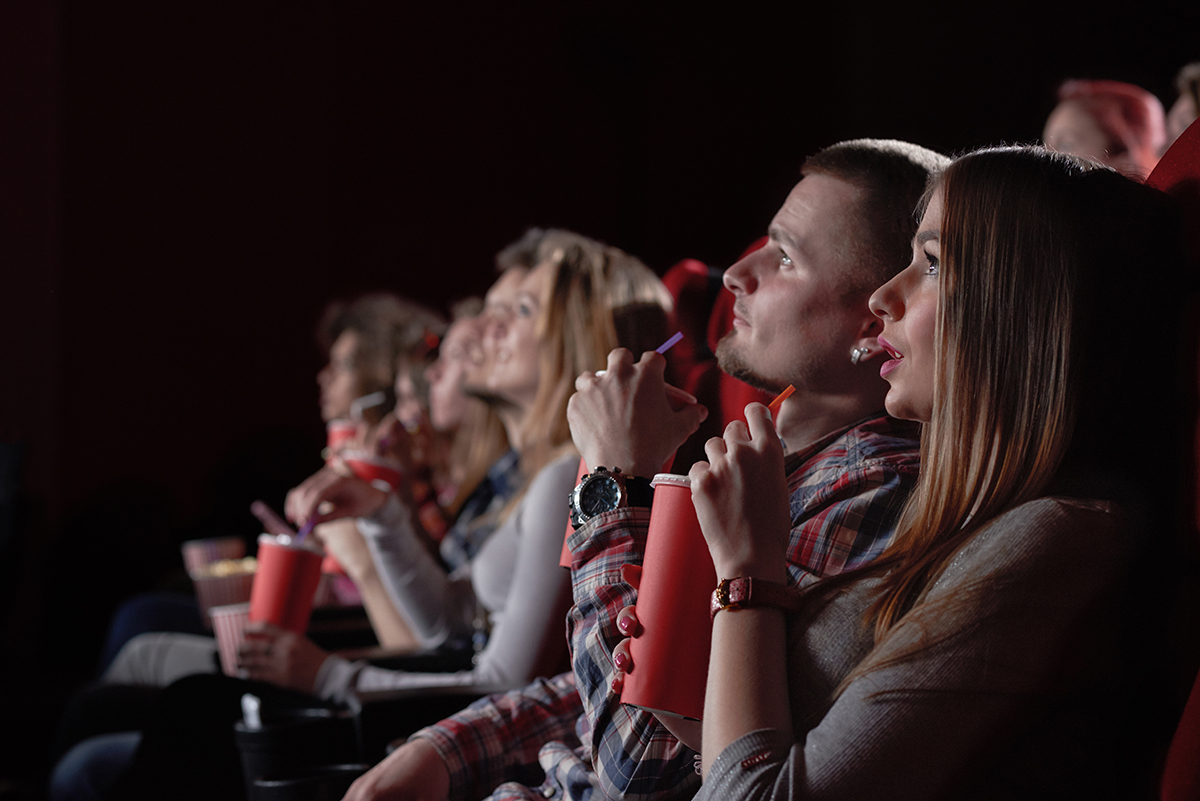 It's long been said that the mind is not a debating chamber, it's a picture gallery.
Let's update that analogy. The mind is not a Wikipedia page, it's a 4-D IMAX cinema, and it works best in ultra-high definition with the surround sound turned up to 11.
The apostle Paul knew this. In the powerful language of the old King James version, he described his evangelistic mission like this:
(The weapons of our warfare are not carnal, but mighty through God to the pulling down of strong holds;) Casting down imaginations, and every high thing that exalteth itself against the knowledge of God, and bringing into captivity every thought to the obedience of Christ. (2 Corinthians 10:4-5, KJV)
Mission is spiritual warfare. It's not the casting down of city walls with earthly weapons, it's the casting down of "imaginations" by the preaching of the gospel. The fortress in which people live is their "imagination", that is, their framing of the world—the story they tell themselves about life. This imagination needs demolishing.
The Gift
$5.99
$5.09
A lively and thought-provoking introduction to the God who gives at Christmas.
Ever since Genesis 6, the Bible has spoken of the power of the imagination. By nature "every imagination of the thoughts of [man's] heart was only evil continually." (Genesis 6:5, KJV).
Notice how thoughts spring from the heart, and imaginations spring from those thoughts. We love certain things and by nature we love the wrong things or we love the right things in the wrong proportions. From these faulty loves flow faulty ways of thinking.
When you add up all these ways of thinking you have a whole thought-world—an imagination. This is where we live. We consider it to be an IMAX cinema. We enjoy the show. But Paul says we're trapped in this fortress and we're keeping the truth out. The barriers need to come down. How?
Think of King David, post-adultery, post-murder. He wasn't immediately racked with guilt. He didn't immediately pen Psalm 51. He was in his own little world of self-justification and pride. That is until Nathan came to him wielding a mighty spiritual weapon: a story. In 2 Samuel 12 he tells David of a callous rich man stealing his neighbour's sheep. He evokes the correct emotional response, then—plot twist!—he says to David, "You are the man!" That's how to cast down an imagination. Fight fire with fire—story with story.
4D outreach
Capturing imaginations is not just the business of Hollywood screenwriters. It's the work of Christian mission. Every preacher has noticed that the simplest story told in their sermon (even as an afterthought!) will be remembered long after their four perfectly-crafted, tortuously-alliterative points have been forgotten. The mind is not a Wikipedia page.
What does this mean for outreach? Well, it has huge implications for preaching. We are to confront the gripping false narratives of the world and replace them with something even more powerful: the gospel. We are to address the "inclinations of the thoughts of the human heart" and cast down such imaginations, raising up Christ in their place. It's as if we "placard Christ"—speaking in such a way that people see Jesus and see him as more captivating than the idols of their hearts.
But beyond preaching, we go to the places where imaginations are already being fired. We confront the narratives that are captivating people and we fight stories with stories. We can take hold of new media in order to tell people that the real Christmas is about a free gift. But we don't just state the truth, we attempt to capture the imagination—we compare Jesus to Santa and make it rhyme. Or we tell people Jesus descends to share in our humanity, but we do it by filming a nativity cast with people with Down Syndrome, including the baby Jesus. Or we tell people that Christ is given to the empty-handed, but we do it by showing an empty-handed loser receiving the Christ child.
If the mind is an IMAX cinema these will be weapons in our arsenal. And as foot soldiers in the war, all of us can play a part in spreading the true knowledge of God. In fact, it's never been easier to be part of this movement. On social media we can share gospel truth with the click of a button! It might seem trivial, but telling and re-telling God's story is serious business. It's life and death. It's war. But through God's Spirit it's powerful to captivate—seizing people from the lies that imprison them and releasing them into the truth of Christ.
The Gift is a new evangelistic give away book for Chrismtas. Glen Scrivener looks at John 3:16 to unwrap the Christmas gift that can give us what we've always wanted, and what we really need. Priced to give away. Find out more here.