Our Marriage Has Been One Long Struggle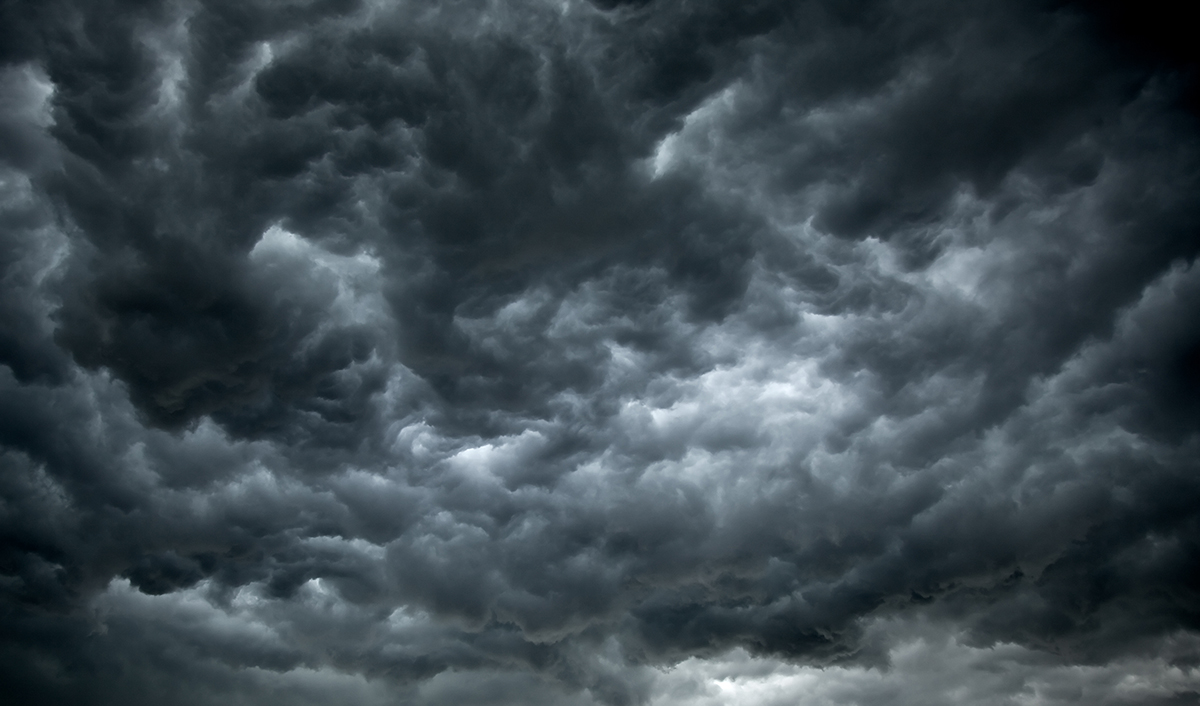 We remember it like it was yesterday. The sun was shining, everyone was smiling, and, other than the fact that the DJ played the wrong song for our first dance (which we eventually laughed about), it was as close to a perfect day as it's possible to be. I was twenty-three. She was twenty. Sarah and I were young, we were in love, we were excited, and we were ready (or so we thought) to embark on a life together.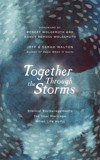 Together Through the Storms
Biblical encouragements that strengthen marriages in times of trial.
We didn't expect life to be perfect, of course—but we naturally assumed our marriage would be filled with more of the "better" than the "worse." So with stars in our eyes and big dreams for what the future would hold, we confidently Vowed:
" I take you … to have and to hold, from this day forward, for better or for worse, for richer or for poorer, in sickness and in health, for as long as we both shall live."
That was nearly sixteen years ago. Little did we know that those years would bring chronic illness, financial loss, job loss, special needs, suffering children, overwhelming stress, and the marital strain that accompanies each. We never imagined that we'd experience so much of the "worse," "poorer," and "in sickness" parts of our vows.
The reality is that all marriages pass through storms; every husband and wife has a story to tell of a marriage that includes some happy parts, some funny parts, and some hard and painful parts. There are times of calm, when everything sails along serenely; and there are the storms, when you wonder how to keep the water out of your boat—or whether you'll even stay afloat.
Whatever your storms have been, or will be, these trials will inevitably cause you to wrestle with difficult and complex questions of faith—and they will either drive you closer together or further apart. It's where and to whom we turn to for the strength and hope that we need to endure the storms that will make all the difference.
These questions and the answers to them are why we have looked to the book of Job as the foundation of each chapter. Job—the story of a man who lost everything—may seem like an odd choice for a marriage book! But it contains truths that have taught us to worship, hope,
grieve, lament, confess, and wrestle, and ultimately to come to see Jesus more clearly and love him more dearly, growing us to see each other better and love each other more in the process.
The great news is that no marriage (including yours) is beyond hope, and every marriage (including yours) can be strengthened—even by the storms.
We know this is true not only in theory but in reality—because it's our reality.
Our Story
Less than three years into our marriage, we excitedly welcomed our first child into the world. All was going well until he spiked a fever and was hospitalized with a severe infection at seven weeks old. After five days in the hospital with terrifying, inconclusive reports, we were sent home without answers. We thought it was an isolated incident, but over time it turned into years of life-altering neurological challenges that have forever changed our family's lives. Every day, we helplessly watched as our sweet, smart, funny little boy would turn into someone else, displaying behavior that was extremely difficult to control and navigate. Countless consultations, tests, and evaluations left doctors shaking their heads, and all we were left with in the end was an increased financial burden, a stressful home life, and growing fears for him and us.
Along with that, Sarah's health was rapidly declining, and with each of our four children that she bore, she was increasingly unable to function through her own chronic pain and illness. On top of that, an ankle injury that she sustained in high school has now led to five surgeries and an inability to do much of what she loves anymore.
As our son's disorder continued to intensify, and as Sarah grew sicker and our younger children began to exhibit their own chronic pains, my job as a consultant to orthopedic surgeons often kept me from being home. Our marriage began to suffer under the weight of it all.
In 2015, we were led to a group of doctors who connected Sarah's many symptoms to Lyme disease and, over the following year, the growing symptoms in each of our children led to testing that revealed the illness had been passed on to each one of them. The medical community gave us conflicting advice and very little support, but the growing neurological and physical ailments in each of our children were impossible to deny, and became increasingly confusing and expensive to navigate.
We were at our lowest point, and convinced that we couldn't endure anything else, and so it became clear that I could no longer sustain my on-call job. So I left it behind, along with half of our income. We sold our dream home and downsized to a smaller rental home.
A year later, my new company began to struggle and suddenly I was without a job—leaving us with no income at all.
Our family was in crisis. Most of our time spent together as a couple consisted of doctor appointments, navigating challenges with our son, soothing crying and hurting children, discussing what treatments we could afford, healing from each of the nine surgeries undergone between the two of us, dealing with Sarah's chronic pain, and stressing about our draining finances, all the while being too exhausted to address the tensions that were building within our marriage. We were both broken and both wondering where God was
and why he was allowing such deep and layered suffering. As we endured one loss after another, we found ourselves battling despair and hopelessness, and being confronted with deep questions of faith that neither of us had faced before. We were surviving, but we—and our marriage—were hanging on by a thread.
But we're still here. Still together. And, somehow, stronger for it all.
God held us up and enabled us not only to survive, but to see the good gifts he had given us along the way. Though it's been harder than we ever imagined, there have also been moments of laughter, sweet memories, and undeserved gifts. Somehow, in each moment of each day, God has helped us press on, has held our marriage together when we haven't had the strength to fight for it ourselves, and has taught us to find joy, even within the sorrow. And by his grace, he continues to hold us up each and every day, despite many of our circumstances remaining the same.
Together Through The Storms helps married couples to navigate the storms of life together. Working through the book of Job, Sarah Walton (author of "Hope when it Hurts") and her husband Jeff reflect on their own experiences in a marriage that has faced chronic illness, baggage from the past, a child with neurological challenges, and financial difficulties—and show how to cling to Christ and each other.