Learning to Number Our Days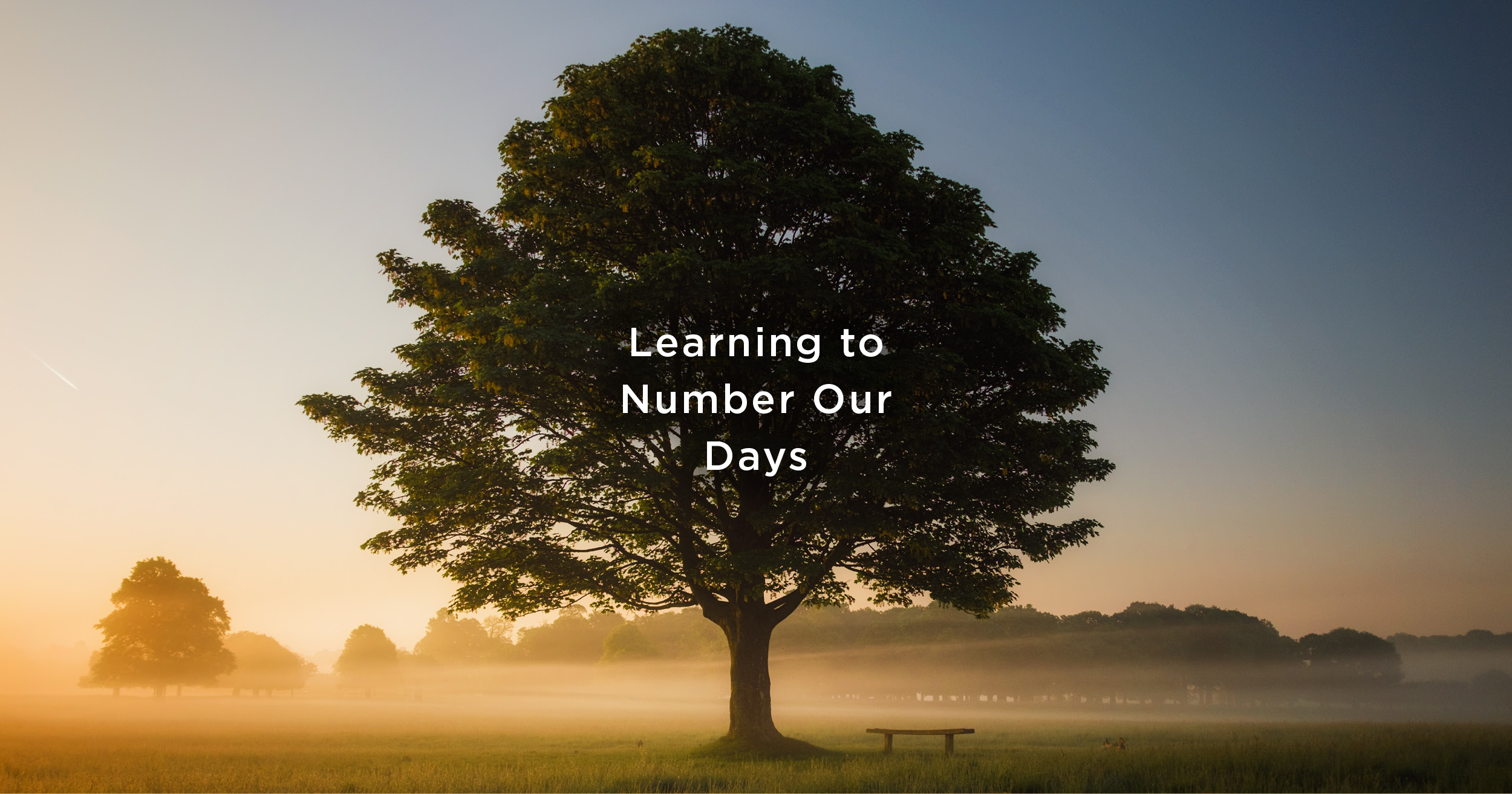 Most of us, most of the time, are not thinking about death. And certainly not about our death—which is why, if we are forced to wait a whole hour in traffic or a whole ten minutes at the drive-through, we'll grumble to a friend, "It took forever."
But the moment we honestly consider that there is a day on the calendar that will indeed be our last day, suddenly 80 years of life—4,200 Sundays—feels very, very short.
Life Is Brief
The Scriptures that teach us that God has numbered our days (e.g. Psalm 139:16) exhort us to do likewise.
In Psalm 39, David helps us consider the brevity of our lives, praying, "Lord, make me aware of my end and the number of my days so that I will know how short-lived I am. In fact, you have made my days just inches long, and my life span is as nothing to you. Yes, every human being stands as only a vapour. Selah" (v 4-5, CSB).
In Psalm 90, Moses uses similar language and compares our temporariness with the timelessness of God. He begins by remembering God's timelessness—that "before you gave birth to the earth and the world, from eternity to eternity, you are God" (v 2, CSB). To the God who created the concept of time, "a thousand years are like yesterday that passes by, like a few hours of the night" (v 4, CSB). In contrast, humanity is like grass that appears in the morning, has its day in the sun and is withered by evening (v 5-6). Then Moses prays in verse 12, "So teach us to number our days that we may get a heart of wisdom".
In other words, foolishness is living in such a way that we never consider our end. Wisdom is gained by remembering that our lives are brief and that our every breath is a gift from God (Job 12:10). The one who has numbered with absolute precision the number of stars in the universe and knows them each by name (Psalm 147:4) has numbered your breaths and the days of your life. How precious each of them is.
What If This Were Your Final Year?
One of the accounts I follow on Twitter is called "Daily Death Reminder". Each day this account sends out the same unchanging message: "You will die someday". And even though I know what it's going to say, every time I read it, my breath catches a little. Some days, the reminder makes me smile. On others, it causes me to reconsider everything in my life.
But the truth is, I need to be reminded because, probably like you, I have a tendency to fill my days with so many things: a mixture of both deeply meaningful things and completely meaningless things—all of which frequently distract me from considering the shortness of my life.
Let me ask you a few questions to help press the importance of this down deep.
Were God to reveal to you that this year would be your final year in the world, what would look different about your life? How would the way you speak to those around you change? Which friends and loved ones would you pursue with greater intentionality? Who would you reach out to and try to make peace with? What trivial and worthless activities that presently devour your precious time would you immediately put away? How would the intensity of your expressed love change toward each person in front of you?
Fullness of Life
There is liberation in being honest about our end. I've been in a handful of very dangerous situations in my time in this world, where I walked away thankful to still be breathing. Each of them put the brevity of my life into focus. Each of them made me want to love my family and friends and church with greater intensity. Each of them made me treasure the days I've been given. If none of us are promised tomorrow (James 4:13-14), how inexpressibly valuable is every day that we wake into and bless with the name "today". The most seemingly ordinary days of our lives are, each and every one, an undeserved grace.
Yet we also need to remember that when our days conclude, and the final credits roll, and death puts us in the ground, this will not be the end for those who belong to Jesus. In Christ, death is not the end of life but the doorway into fullness of life.
This article is an excerpt from Faithfully Present by Adam Ramsey. In the book, Adam explores the human limitations of time and place in a thoughtful and sometimes witty way. He encourages his readers to embrace these limits and shows that there is joy to be found in the here and now, even as we look forward to "time unlimited in a place uncursed."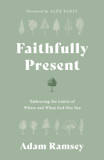 Faithfully Present
How to embrace the time and place where God has put us and live each day fully and faithfully present with God and with others.