Meet the Family Behind our Popular New Kid's Book
Today we wanted to introduce you to the family behind Seek and Find: Old Testament Bible Stories. Sarah Parker, the author, shares how the book came to be…
The idea for the book stemmed from a childhood love of treasure-hunt books. As someone with dyslexia these kinds of books engaged me in a way that other books just didn't. I then rediscovered my passion for treasure hunt books after having my own children. I loved the intimacy and the interaction they afforded as you settled down together to spend time in the pages.
This made me wonder if it would be possible to combine a treasure hunt book with the awesomeness of the Bible. Cogs started to turn and the ideas started to flow. I wanted to captivate young learners with beautiful and engaging artwork while also getting them excited about the Bible and God's great attributes.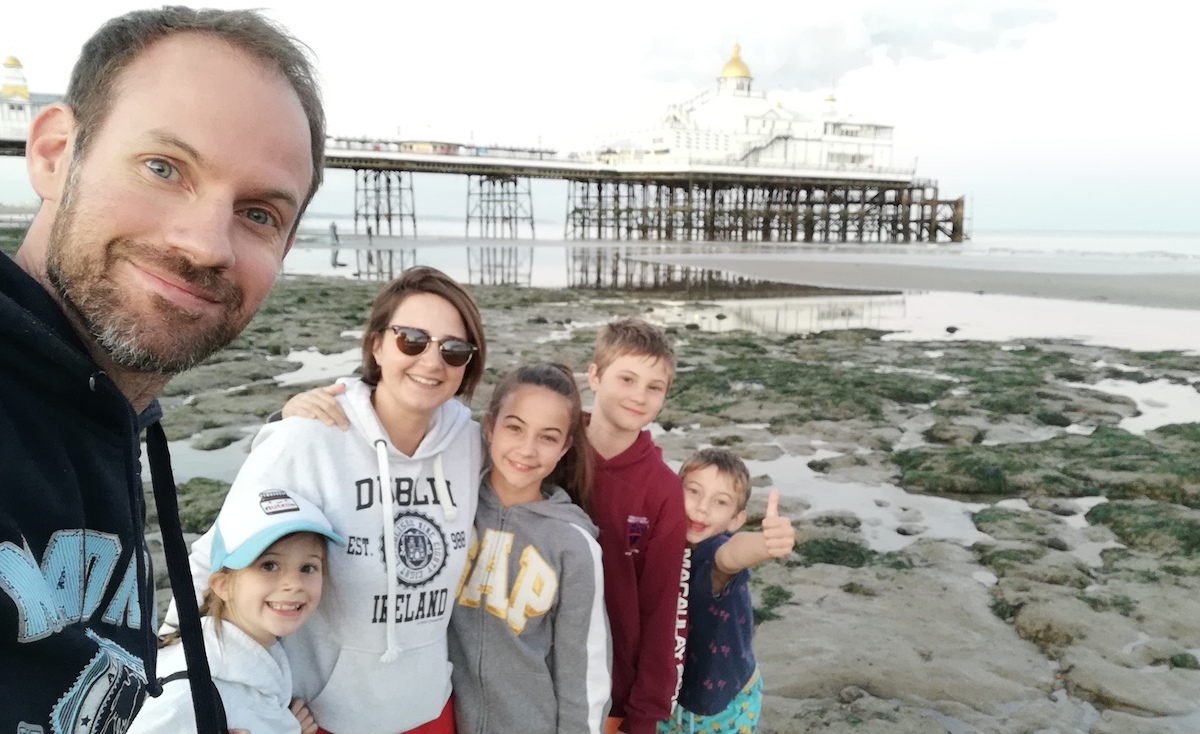 The process
Writing the stories for each page was much more of a challenge that I'd originally thought it would be! I had to make them simple and short while capturing the essence of the biblical content. This proved difficult but it was essential to making the book work. I wanted even the youngest learner to be able to take something away with them. That's why, as well as a short story, each page ends with one sentence clearly and simply a truth about God. The idea is that after reading the book through a couple of times your child will be very familiar with the fact that…
God is our amazing creator!
God rescues his people.
God loves us and has a plan for us.
God looks after us.
God is the strongest.
God shows us the best way to live.
God always hears our prayers.
God is king of kings.
Finding the right illustrator was going to be essential. I had clear ideas about how I wanted the book to look and feel. But finding the perfect illustrator was actually the easiest part of this whole process! I didn't have to look any further than my husband, Andre!
Andre and I have known each other all our lives; we were childhood sweethearts and married when I was 19 and Andre was 20. Not only is Andre the kindest, most hardworking and loving man I've ever met… he's also an exceptional artist. We'd spend hours some evenings planning and sketching together, working out what it was we wanted to include and new ways of depicting very familiar stories in new and exciting ways. Andre made it look easy. With his keen eye for detail and his deep knowledge of the Bible, he soon came up with pictures that far exceeded all my expectations.
A family affair
Right from the very beginning, creating Seek and Find: Old Testament Bible Stories has been a family affair. We've involved our four children at every stage. Some got involved with colouring and others with critiquing designs or story text. It's been a joy to see them so engaged. One thing we slightly obsessed over was the colour palettes. We wanted each page to have a different feel/colour running through them. The kids would often let us know if something wasn't working!
Seek and Find: Old Testament Bible Stories
$14.99
$12.74
Seek and find book exploring Old Testament Bible stories.
As it has been so much of a whole-family project, we thought it would be fun to weave some hidden features into it. My favourite one is Ruth Wren—a little bird who can be found on every page of Seek and Find. She has been created in memory of my beautiful Gran, Ruth, who served in the Wrens (Women's Royal Naval Service) in the Second World War—she will always be my hero. There are other family nods including an author cameo and even a hidden reference to my favourite football team!
My prayer is that this book will be a fun tool for parents/carers to engage and interact in a new and exciting way with their children. I pray that it makes the stories of the Bible and God's character clear to even the youngest of children. And I hope you have as much fun reading it as my family have had making it!
Buy the book here …… Follow Sarah and Andre's instagram page to find out more, @seekandfindbook