Amy Carmichael
The Brown-Eyed Girl Who Learned to Pray
Inspiring children's biography of Amy Carmichael, a missionary who shared Christ's love with hundreds of women and children in Asia.
Part of the Do Great Things For God series.
At a time when being a single female missionary was extremely costly, Amy Carmichael spent her life sharing Christ's love with hundreds of women and children in Asia. Along the way, she adapted to fit into cultures very different from her own, learned to depend on God in prayer, and became a mother to many children who had been sold, kidnaped, outcast, or abandoned.
Her inspiring resolve to follow Christ and her sincere commitment to his word make her a great role model for young children and will enthuse them about the great things they can do for God too.
This beautiful hardback book features stylish and quirky illustrations and extra facts at the back, including a biographical timeline with historical photos. It makes a beautiful gift for children aged 4-7.
Worksheets are available to help children interact with the biography. Can also be used for Homeschool Co-ops. Part of the Do Great Things For God series. By exploring the lives of inspiring Christian women, this series will enthuse children about the great things they can do for God.
Free extras
Specification
| | |
| --- | --- |
| Age range: | 4 - 7 |
| Contributors | Hunter Beless, Héloïse Mab |
| ISBN | 9781784988203 |
| Format | Hardback |
| First published | June 2023 |
| Dimensions | 7.7" x 9.4" x 0.3" |
| Case quantity | 50 |
| Language | English |
| Pages | 32 |
| Publisher | The Good Book Company |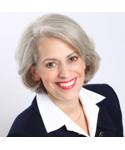 Nancy DeMoss Wolgemuth
Author, host/teacher of Revive Our Hearts
Throughout my childhood, God used biographies to instill in me a desire to love and serve Christ with all my heart. Among those was the life of Amy Carmichael. I'm so grateful Hunter is sharing Amy's story to inspire a new generation of children with this moving example of radical faith and sacrificial love.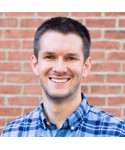 Matt Smethurst
Gospel Coalition reviewer and Master of Divinity student at The Southern Baptist Theological Seminary
A small book about a big heart. Amy Carmichael's self-giving love shines in striking contrast to our era of self-love. She served people so well because she didn't finally live for them—she lived for God. Turn these pages with your kids and watch them glimpse what life is all about.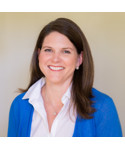 Melissa B Kruger
Women's Ministry Coordinator, Uptown Church; author, The Envy of Eve
Amy Carmichael has been one of my heroes of the faith since I first read her biography in college. I'm thrilled to see this excellent new children's book, "Amy Carmichael: The Brown-Eyed Girl Who Learned to Pray" by Hunter Beless. I hope her story will inspire and encourage a new generation of children who prayerfully ask God to do great things!
"A wonderful introduction!"
Ive always loved Amy Carmichael's inspiring story, she truly was a woman who was faithful to God and He worked through her mightily. This picture book biography teaches children about her life, how she came to faith and responded in obedience to Gods call to do missionary work in Japan and India. She rescued and adopted many children who had been abandoned or were working in the temples in India. One of the things I found inspiring about this book was that Amy kept a prayer journal so that she could look back on how God had answered her prayers. I thought this was a good concept to introduce to children because when you walk through trials it is wonderful to look back on Gods faithfulness across your life! Another story that is included in this book is how Amy would always pray as a child that God would make her eyes blue because she desperately wanted to have blue eyes instead of brown...God didn't answer her prayers in the way she'd hoped and her eyes stayed brown, but years later she realized that her brown eyes helped her ministry and allowed her to blend in more for important work she was doing in India. This provides a wonderful opportunity to talk to our children about how God always answers our prayers, but he doesn't always answer them in the way we expect or want, sometimes the answer is "no" because he has a better plan! I love using books like these to teach my young children about Gods faithfulness and how He works through his people to accomplish great things!
"God answers prayer as He sees fit for our good and His glory!"
This is another wonderful addition to the "Do Great Things for God" series. We enjoy these short picture books as a way to learn about missionaries. Amy Carmichael might be our favorite one yet. The emphasis on her dependence on prayer and how God doesn't always answer our prayers the way we want, but how He knows is best is such a needed reminder for kids and adults. He uses all things, even the colors of our eyes, for our good and His glory.

This series always has beautiful illustrations and this one is no exception. They take a story and make it accessible for children with an emphasis on how God works in their lives. Each book includes a real life photo and timeline of the missionary which is ever so helpful. This book also includes questions at the end and additional free resources for interacting with Amy's story. The homeschool mom in me loves these mini lessons!

An inspiring and fun way to teach biographies to our youngsters.
"Educational & Inspiring"
Many of these do great things for God women I've never heard of but I am just as caught up (if not more so) as my kids in the story! God convicts me as I read of the faithfulness of His servants and I'm inspired to be faithful in my own life! Amy Carmichael is no exception! Love learning about her story of faithfulness and how the Lord used her! Excited to add this one to our collection, planning on collecting them all!
"Great Homeschool Resource"
Amy Carmichael: The Brown-Eyed Girl Who Learned to Pray by Hunter Beless tells the inspiring story of Amy Carmichael, a remarkable woman whose life of faith and prayer continues to inspire generations.

The book is a must-read for children and parents alike, teaching valuable lessons about faith, courage, and the power of prayer. Amy Carmichael's story is one of my favorites so I was excited to have this accessible account of her life to read to my little one.

This book is part of The Do Great Things for God Series. I highly recommend this series for introducing your little ones to Christian biographies. There are free printable downloads that you can incorporate into homeschool lessons.
"God Does Great Things Through Those Who Pray"
God does great things through those who pray. In the newest entry of the Do Great Things For God series, Hunter Beless shares the story of Amy Carmichael: The Brown-Eyed Girl Who Learned to Pray.

Meant for children ages 4-7, this is the perfect book to spark interest in spiritual biographies. Carmichael's love for women and children in Asia is extraordinary. Beless brings the story to life with charm and wonder. The biographical timeline and historical photos at the back of the book are a plus.

God Does Great Things Through Those Who Pray

The illustrations by Héloïse Mab help bring to life the different cultural boundaries Carmichael had to cross. They are vibrant and inspiring, invoking an exciting life of missionary work.

The story emphasizes her dependence on prayer, and how God was with her every step of the way. Read this book and help your children see that God does great things through those who pray.

I received a media copy of Amy Carmichael and this is my honest review.
"Encouraging and a must read"
This book is perfect for kids/families to read through. The author communicates the life of Amy Carmichael in such an inspiring way. The illustrations are also so cute and done very well. If you are reading this as a family, this can provide great opportunities for further discussion on Carmichael's life! Would recommend this book and the other books in the Do Great Things for God series!
"Sweet, Encouraging, Brief"
I'm a huge fan of both this series and Hunter Beless, so I was thrilled to see this book! I first read it last week to two children at my church and teared up while reading about the little girl's prayer. It was really encouraging and prompted good conversation with the children I was with! Such a sweet book that gives all glory to God. Thankful!
"Great Story & Lessons"
This series has been a great way to discuss so many topics for our family. The addition of Amy Carmichael was exciting. To read how God truly works all things out for our good & His glory is evidence of scripture fulfillment.

Hunter Beless did a wonderful job writing this biography and the language used is perfect for the entire family.

I received a copy of this book from The Good Book Company in exchange for an honest review.
"Another Great Book in the Series!"
Anybody discussing missionaries of history will no doubt mention Amy Carmichael. Her love for children has touched both children and adults alike.

The book has a hard cover and the pages are nice and glossy. The story is clear and easy to understand, perfect for young children.

Mrs. Beless does a great job of sharing the gospel and reinforcing God's love to everyone. I love how she brings in the colors of Amy's eyes and shows how God can sometimes not answer our prayers because He has a reason for it.

I also love the fact that Amy kept a "Ask and Receive" book. This is a great idea for families to do together.

The illustrations by Heloise Mab will keep children's attention. The pictures are bright with lots of faces to look at.

I would highly recommend this book to any Christian family wanting to introduce young children to missionary biographies. Also, this book would be perfect for a church Sunday school or church library.
"A sweet gift to us…"
This book was the perfect choice to gift my 7 yr old granddaughter (blue eyed!) at her baptism in celebration of her growing faith. I'm thankful for Hunter's gift to us.