Listen up!
ebook
A practical guide to listening to sermons
Seven ingredients for healthy sermon listening.
Why on earth does anyone need a guide on how to listen to sermons? Don't we simply need to 'be there' and stay awake? Yet Jesus said: 'Consider carefully how you listen.' The fact is, much more is involved in truly listening to Bible teaching than just sitting and staring at the preacher.
Christopher Ash outlines seven ingredients for healthy listening. He then deals with how to respond to bad sermons - ones that are dull, or inadequate, or heretical. And finally, he challenges us with ideas for helping and encouraging our Bible teachers to give sermons that will really help us to grow as Christians.
• Where does the authority of a Bible teacher come from?
• Why is Bible teaching offensive?
• Why is it important to hear Bible teaching in church?
• How can we actually enjoy Bible teaching more?
These (and more) are the questions answered by this practical guide, which includes effective, hands-on suggestions for implementing each idea. All with the aim of helping us learn how to listen properly, so that through His word, God will make us more and more Christ like.
'We give Listen Up to all our new members' - Mark Dever, Senior Pastor, Capitol Hill Baptist Church
Contents
Seven ingredients for healthy sermon listening:

1. Expect God to speak
2. Admit God knows better than you
3. Check the preacher says what the passage says
4. Hear the sermon in church
5. Be there week by week
6. Do what the Bible says
7. Do what the Bible says today - and rejoice!

How to listen to bad sermons

Seven suggestions for encouraging good preaching
Free extras
Specification
| | |
| --- | --- |
| Contributors | Christopher Ash |
| ISBN | 9781908317629 |
| Format | eBook |
| Language | English |
| Publisher | The Good Book Company |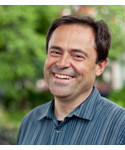 Mark Dever
Sr. Pastor of Capitol Hill Baptist Church
We give Listen Up to all our new members.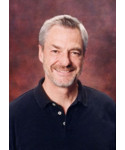 R Kent Hughes
Senior Pastor Emeritus, College Church in Wheaton
Provides crucial theology and practical advice about listening that can make the difference between life and death in the church.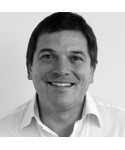 Rico Tice
Christianity Explored Ministries; Senior Minister, All Souls Langham Place, London
We just don't have teaching and training on how to listen to sermons. Christopher Ash shows what a gaping hole that omission leaves.
Help for Listening to Sermons
Phil Dunn, Unashamed Workman, August 14th 2009
Here's a question for you. Think back to church last week. What was the sermon about? Have a think. What passage in the Bible was it from? Do you remember the main points from the sermon? Can you remember any of the applications the preacher made?... continue reading
Ears to hear
Christopher Idle, Evangelicals Now
The content is spot on; the challenge not always comfortable. It includes 'How to listen to bad sermons' (and get better ones), but not 'How to preach to bad listeners'; others may cover that. The preacher who knows his hearers have read this will preach all the better for it.... continue reading
"Listen Up! An immensely helpful little book"
(Review written for 'Listen up!')
This is a great resource to help congregations grow in their understanding on how they can maximally benefit from sermons by taking an active role in listening well & giving constructive, thoughtful feedback to their pastors in order that the Word can take root & bear fruit in their lives. Highly recommended!
"Excellent book to help you grow in understanding."
(Review written for 'Listen up!')
Brilliant book. We gave this book to our teenagers at church. Simple, straight forward language broken down into relevant sections. Highly recommend.
"More than ears"
(Review written for 'Listen up!')
Concise, crystal clear and founded on biblical principles. Helpfully points out why and how we should listen to sermons together.
"Excellent book"
(Review written for 'Listen up!')
Great content and really made me think how to teach this to a congregation. Small groups would be great if the people who really need this went to one, alternative is in the Sunday sermon
"Valuable Resource"
(Review written for 'Listen up!')
This is a great book to read often. It is very practical for any level of walk from new in Christ to teacher. I really enjoyed it.
"Excellent"
I wish I had read this a long time ago! Really helpful and constructive advice for listening to sermons and also encouraging a positive attitude towards the less inspiring sermons that most people hear from time to time.
"A Must Read"
(Review written for 'Listen up!')
I read this book a few months ago and found it incredibly encouraging as a preacher of God's word. I therefore bought one copy for every member of my congregation as a Christmas hoping that it would lead them to seeking to get the most out of every sermon they hear no matter whether it is good, indifferent or bad. I really hope that through the easy to read, delightful words of Christopher Ash our congregation might grow in their love, understanding and of God's word resulting in a greater love and devotion to the Lord Jesus. A must read for people who glaze over, tune out and switch off the minute a guy with a microphone says could you turn to....
"Listen Up!"
(Review written for 'Listen up!')
This booklet is so helpful! I have recommended it to my church elders, and friends. Now I wish there was a book which went into more detail, explaining the bits that the author has been too brief with, aimed at the people, like me, with no theological training. I have written out some of the points made and I refer to them when I am listening to sermons and taking notes. Preachers definitely need to read this, and learn from it too.
"great wee book"
(Review written for 'Listen up!')
Concise but thoughtful approach to listening to sermons. Some good tips and sound advice, especially about preparing for sermon prayerfully
"I wish everyone who listens to me preach would read this booklet"
(Review written for 'Listen up!')
This booklet is colorful, the artwork is entertaining and the layout is engaging. However, the content is better yet. The Director of the Cornhill Training Course in London, England, Christopher Ash has done congregations and preachers a great service. I am making them available for free to my listeners.
Each of the seven sections starts by introducing us to two different listeners and their approach to listening and why one profits from the sermon and why the other doesn't. Each of the seven concludes with practical steps to take. In between is very good advice on listening. This advice is also good for the preacher to remember as he prepares his sermon.
Ash's counsel is solidly based on the belief that the Bible is the Word of God. "However, when the Bible is faithfully opened up, we are to listen to the preacher's voice as the voice of God Himself. The preacher stands in the great tradition of prophets and apostles who spoke the word of God" (p 4). He makes it clear that the preacher's authority is borrowed and it is only as the preacher sticks to the truth of the text that he should be taken seriously. He advises the listeners to constantly ask themselves "where did the preacher get that from?" (p 10). He insightfully spells out why sermons should be listened to in person at church. He cautions against a steady diet of "celebrity preachers" (p 18).
The booklet concludes with advice on how to listen to bad sermons and suggestions for encouraging good preaching. Both preacher and listener will benefit from this booklet.