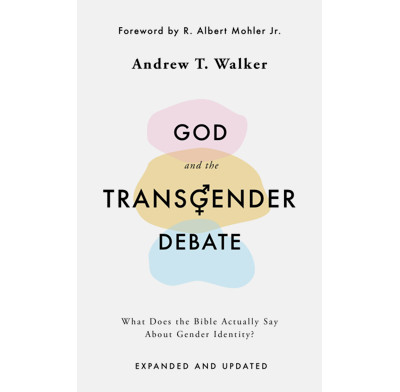 God and the Transgender Debate
ebook
What Does the Bible Actually Say about Gender Identity?
Helps Christians engage lovingly, thoughtfully, and biblically with discussions on gender identity. Originally released in 2017, this version has been updated and expanded.
In the West, more and more Christians are coming across the topic of gender identity in their everyday lives. Legislative changes are impacting more and more areas of life, including education, employment, and state funding, with consequences for religious liberty, free speech, and freedom of conscience that affect everyone. So it's a crucial moment to consider how to engage lovingly, thoughtfully, and biblically with one of the most explosive cultural discussions of our day.
This warm, faithful, and compassionate book that helps Christians understand what the Bible says about gender identity has been updated and expanded throughout, and now includes a section on pronoun usage and a new chapter challenging some of the claims of the transgender activist movement.
Andrew T. Walker also answers questions such as: What is transgender and gender fluidity? How should churches respond? What does God's word actually say about these issues?
Andrew T. Walker is the Associate Professor of Christian Ethics at the Southern Baptist Theological Seminary and Executive Director of the Carl F. H. Henry Institute for Evangelical Engagement.
What's New Here's a summary of the main changes to the second edition: - A section added to chapter 5, "Should we expect non-Christians to agree with us?" - A section in chapter 6 looking at gender dysphoria - A new chapter 13, "Challenging the Transgender Movement" - More detail on what the creation account shows us about being male and female - Guidance on thinking through the usage of pronouns
Contents
Foreword by R. Albert Mohler Jr.
1. He Had Compassion
2. How We Got to Where We Are
3. The Language
4. On Making a Decision
5. Well-Designed
6. Beauty and Brokenness
7. A Better Future
8. Love Your Neighbor
9. No Easy Paths
10. Challenging the Church
11. Speaking to Children
12. Tough Questions
13. Challenging the Transgender Movement
14. Open Hands
Specification
| | |
| --- | --- |
| Contributors | Andrew T. Walker |
| ISBN | 9781784986957 |
| Format | eBook |
| First published | February 2022 |
| Case quantity | 50 |
| Language | English |
| Publisher | The Good Book Company |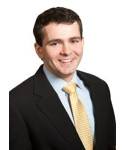 Ryan T. Anderson
Senior Research Fellow, the Heritage Foundation
Andrew Walker is one of the brightest lights in the evangelical church, which is why he was one of the first people I brought to EPPC. In God and the Transgender Debate he helps the church both understand and compassionately respond to today's challenges on gender identity. This new edition of the book is needed now more than ever.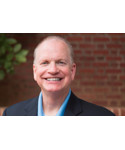 Daniel L Akin
President, Southeastern Baptist Theological Seminary, NC
The Bible tells us Jesus was full of grace and truth. In this book, Andrew Walker follows in the footsteps of the Savior. He speaks truth, but he does it with grace and love. He tackles complex issues with care, clarity, and wisdom. This will be my go-to book for those who struggle to understand this pressing issue.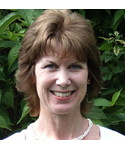 Sharon James
The Christian Institute
Biblically faithful and warmly compassionate, this is a timely resource for any offering pastoral care to those struggling with gender-identity issues. Andrew Walker provides a useful chapter for how parents should address this issue with their children, and also answers a range of commonly asked questions.
"Informative and compassionate"
I found this book to be an excellent guide to this difficult topic with an emphasis on biblical truth tempered by a loving and compassionate approach. Highly recommended
"An excellent intro to a complex and divisive discussion"
(Review written for 'God and the Transgender Debate')
If we were to turn down the noise of the ongoing cultural debate around transgenderism, we would undoubtedly notice that many people are hurting and in deep distress with regard to their bodies. However, several factors have made it difficult for Christians to appropriately respond to this hurt:
- A limited knowledge of the struggles of gender dysphoria.
- Confusion over rapidly changing terms, phrases and concepts that were once familiar.
- The need for a clear presentation of the biblical vision of gender, identity and creation.

Andrew T Walker's "God and the Transgender Debate" powerfully addresses these knowledge gaps. It is not simply another cold analysis or derogatory hit piece, but a heartfelt and considerate attempt to diagnose the fundamental issues and offer scriptural, practical and loving solutions.

After briefly outlying how we got here as a culture, Walker points us to God's creational blueprint clearly revealed in scripture and in nature. It is an important reminder of the beautiful vision that we should endeavor to preserve and beckon others not to deviate from.

Gender dysphoria is a very specific struggle, Walker reminds us that it is a product of a much more general problem of living in a fallen and groaning world. As such, the call to deny ourselves, take up a cross and follow Jesus may have different and difficult implications but it is equally refreshing and restorative. As Christians, we are encouraged to emulate Jesus in our interactions with colleagues, friends or close family members, and to show them to the same cross that liberated us from our sin.

The solutions and answers presented in this book will be challenging for some, but I believe this is an excellent doorway into this discussion for Christians not only looking to stand for truth but to offer marvelous grace to those that are suffering.
"The Best Work on this Topic"
(Review written for 'God and the Transgender Debate')
With an extra chapter ("Challenging the Transgender Movement") and updates elsewhere, this updated copy of Walker's 2017 book is one of the best works you can purchase to understand the biblical response to the transgender debate. It's a book that is both firm on its biblical foundations and pastorally sensitive, helping ministers like myself to navigate such a challenging topic. It's easy to read, no matter how much you know about the topic, and I'd recommend it to any of my church members who wanted to think about how we can respond lovingly and biblically.