Humble Calvinism
And if I Know the Five Points, But Have Not Love ...
Understanding Calvinism in our hearts as well as in our heads.
Understanding Calvinism in our hearts as well as in our heads.
Calvinism has an image problem. For far too long it has been synonymous with being argumentative, arrogant, and unloving. Somehow the doctrines of grace often haven't made those who believe them actually gracious.
Self-confessed recovering, cranky Calvinist, Jeff Medders wonders whether the love of God has been replaced with the love of Calvinism. It's one thing having the "five points" all worked out in your head, but have they really penetrated your heart?
His warm-hearted, challenging (and surprisingly witty) book reveals how a true understanding of "the five points" fuels a love of Christ and his people that builds others up, rather than tearing them down. Medders urges readers to be humble and gracious as well as zealous for the truth, to the praise and glory of Christ and his church.
Contents
Foreword by Ray Ortlund
1 The Problem With Calvinism
A Short Interlude About Jargon and History
2 Humble Calvinism is Not an Oxymoron
3 Total Dependency
4 The Prequel to Your Faith
5 The Cross, the Church, and the Cosmos
6 Drawn In and Sent Out
7 He Holds Our Hands
8 Humble and Happy (and Calvinist)
Afterword by C.H. Spurgeon
Free extras
Specification
| | |
| --- | --- |
| Author | J.A. Medders |
| ISBN | 9781784983727 |
| Format | Paperback |
| First published | March 2019 |
| Dimensions | 5.1" x 7.8" x 0.5" |
| Case quantity | 72 |
| Language | English |
| Pages | 176 |
| Publisher | The Good Book Company |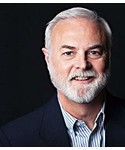 If you're not a Calvinist, this book is for you; and if you are a Calvinist, this book is for you. Jeff Medders explains simply, winsomely, and humbly from a Calvinistic perspective what the Bible teaches about five key doctrines. And he demonstrates throughout that no one truly understands the "doctrines of grace" unless they themselves are gracious and humble. Down-to-earth, often funny, and with a keen knack for illustration, Medders makes plain what biblical Calvinism—Humble Calvinism—looks like in everyday life.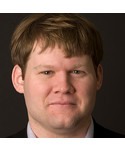 Maybe in another generation the term "humble Calvinism" won't seem like such an oxymoron. If so, this encouraging and challenging book will have been used by God to help us live up to what we believe.
Reformed culture seems to be known for its harshness and lack of grace. Yet Reformed soteriology should create a joyful heart and a deep, glad humility that overflows into compassionate evangelism and graciousness to all. I hope Jeff's book will be used by God to renew a spirit of gentleness and humility among us, and will encourage those who have rejected these beautiful beliefs to consider them anew.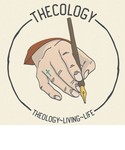 To say I loved this book would be selling it short
Noah, Heirs Magazine
It was funny, entertaining, engaging, informative, encouraging, and convicting all at the same time...... continue reading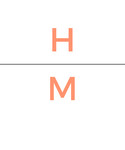 A hilarious page-turner which will stir your affections for Jesus more than any sweet-smelling tulip.
Jonny Ivey, Heirs Magazine, March 1st 2019
It's for people who haven't heard of Calvinism. It's for people who dislike Calvinism because of arrogant Calvinists. But above all, Humble Calvinism is for arrogant Calvinists.... continue reading
"Fantastic! A must-read!"
Oh I love this. It's easy to read, it's warm, gracious, honest and so important! You don't have to be a Calvinist to read it; I think it would be really helpful for any Christian to read. But I DO think calvinists should read it. I really do!
Perhaps it could be compulsory summer reading for young people about to start university? So much grief could be avoided if we'd all humble ourselves and treasure Christ more.
What better way to learn about Calvinist doctrine than by reading a book that embeds it in humility and grace?

I really hope calvinists will be humble enough to read it!
"Helpful!"
A nice summary of TULIP. Really good to give to someone who hasn't thought about Election before.
"Calvinism is About Jesus, not TULIPs"
Call me a sceptic - but I thought 'Humble Calvinism' would be a really nice stick to beat grumpy Calvinists around the head with. In a: "Hey you! Grumpy Calvinist, read this and repent!" kind of way. What we have here instead, is a really warm, exposition of what it means to believe the five so-called doctrines of grace, how they take us to Jesus, and God's kindness to us in the gospel.

My only caveat is I don't think it's a book I could give to someone who is older than a millennial. There are too many pop-culture references, slangy turns of phrase, and Americanisms to give it the wide audience it deserves.

Otherwise I loved it. It made me praise God for his salvation in Jesus. What more do you want?