James For You
ebook
Showing you how real faith looks in real life
Expository Bible-study guide to James, showing how real faith looks in real life.
Part of the God's Word For You series.
What is the difference between genuine faith and counterfeit faith? How do we know for sure that our faith is real? How can we know joy even in trials, and patience even in suffering?
James is a book full of practical, life-changing help for real life. James For You makes clear its teaching and applies its challenges to the experiences of everyday Christians as Sam Allberry brings his clarity, wisdom and humor to every page.
You can read through this book as a normal book… work through it as part of your daily Bible-reading routine… or use it to help you teach this letter, whether in small groups or from the pulpit.
There is an accompanying Good Book Guide available containing Bible studies for small groups.
Free extras
Specification
| | |
| --- | --- |
| Contributors | Sam Allberry |
| ISBN | 9781784980320 |
| Format | eBook |
| Print size | 9.5pt |
| Language | English |
| Publisher | The Good Book Company |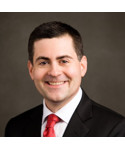 Russell D. Moore
Soundly doctrinal, eminently practical, and beautifully devotional, this just might be the most accessible yet serious commentary on James available. I don't like to admit this, but I find many biblical commentaries tedious and boring—but there's nothing dry or abstract about James For You. Whether you're planning to preach or teach James or to listen to these ancient words to redirect your own life, Sam Allberry is a wise and faithful guide.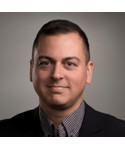 Justin Taylor
In these pages Sam explains how this explosive letter can shape the way we relate to God, to the church, and to the world. If you are looking for an insightful, convicting, encouraging, accessible guide to the book of James, then this is the guide for you!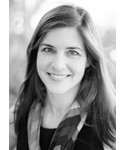 Gloria Furman
Sam Allberry shows with his characteristic candor and empathy how God's wisdom lands in our living rooms, board rooms, and churches. The ways in which Allberry highlights the clarity, unity, and simplicity of the book of James are truly enjoyable. His illustrations will stay with me for a long time.
Precious additions to any Christian's library
Gary McMurray, July 5th 2016
Sam's writing is clear, and easily accessible, with plenty of illustrations to explain the Bible text. … I had always previously imagined that James' letter was a kind of scattergun of wise words, almost like Proverbs in its randomness. Sam works hard to try to discern the structure of the letter. I found this really helpful … The structure seems to make a lot more sense, having read the book.... continue reading
"Helpful and Stimulating"
(Review written for 'James For You')
This is an excellent exposition of James' Letter. I found it enriched my reading of it, helping me to understand its teaching more fully. Sam Allberry highlights the main themes of the letter, and tackles the difficult passages with both sensitivity and clarity. The whole book is salted with illustrations that shed light on the meaning and application of James' teaching. The questions at the end of each chapter encourage the reader to apply the lessons learned to our own lives. This is a great addition to the series, fulfilling the aim of helping people to read it both to feed and nourish their own faith and lead others to a better grasp of James' writing.

I would have appreciated an "epilogue", looking back over the journey travelled – though the book's final question does point us in that direction. The glossary is a useful addition; but I did note the omission of the word "seminal" from it even though the text implies it should be there. (This is a minor quibble!)

I would recommend this book to anybody wanting to grow in their own faith, or help others develop theirs.
"Clear. Well-written. Balanced."
Sam Alberry's writing is very clear, straightforward and balanced on this commentary. Well, it's the book of James, but reading his commentary compared to others have both theological and practical depth. It's not too much technical and not too much practical. He has very good, deep, and strong insights on the book of James with very Christ exalting convictions. It was carefully and well-written. It really is straight to the point with pastoral care and is very conversational. I deeply recommend this book for starters, pastors, and those who are in the academe. I love this book.
"A helpful book to accompany your studies"
(Review written for 'James For You')
I used this as a companion when reading James and preparing notes for children's work to go alongside the sermon series we were doing. I found it easy to use and simply put, meaning that I could adapt what I was reading and learning myself for the children.
I would recommend this as a book to read alongside James and have extended times of study. It has depth without being overly academic and impenetrable.