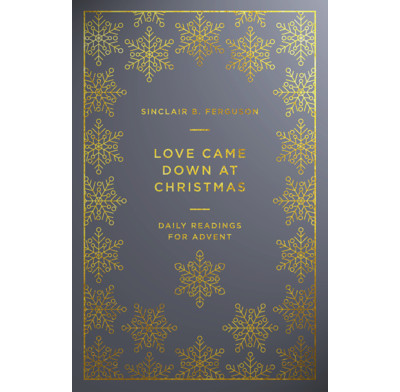 Love Came Down at Christmas
ebook
A Daily Advent Devotional
Advent devotional on 1 Corinthians 13, reflecting on Jesus—the source of authentic, divine, transforming love.
Everyone seems to say that Christmas is about love. It's in the songs we hear as we shop for presents and in the adverts we see on TV. It's in the cards we send and on the gift tags we write.
And Christians can agree. Christmas really is about love, because love came down at Christmas in the person of Jesus Christ.
This Advent devotional contains 24 daily readings from 1 Corinthians 13. Sinclair B Ferguson brings the rich theology of the incarnation to life with his trademark warmth and clarity. We'll see what "love" looked like in the life of Christ and be challenged to love like him.
Each day's reading finishes with a question for reflection and a prayer.
However you're feeling, your heart will be refreshed as you wonder again at the truth that love came down at Christmas.
Contents
Introduction
1. Of Men and Angels
2. Glittering Powers
3. The Dead Giveaway
4. Anyone for Patience?
5. The Milk of Human Kindness
6. Happy with Your Lot
7. One Great Mystery
8. Harmonious Humility
9. Love Has Good Manners
10. Throw Yourself In
11. Easily Irritated?
12. The Father's Heart
13. Rejoicing: Right or Wrong?
14. A Covering
15. Believing Everything and Anything?
16. Hope Springs Eternal
17. Endurance Test
18. Everlasting Love
19. Future Perfect
20. Growing Up
21. Face to Face
22. The Part Is Not the Whole
23. "The Well-Known Three"
24. The Greatest
Specification
| | |
| --- | --- |
| Contributors | Sinclair B Ferguson |
| ISBN | 9781784983543 |
| Format | eBook |
| First published | October 2018 |
| Language | English |
| Publisher | The Good Book Company |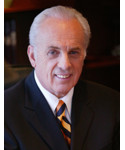 John MacArthur
pastor and teacher, Grace Community Church, Sun Valley, California; president, The Master's College and Seminary
Sinclair Ferguson has put a powerful tool into our hands in his book Love Came Down at Christmas. Every Christian reader will benefit by acquiring the rich truths of the incarnation of the Son of God for our own worship and evangelism.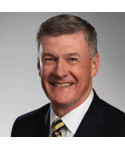 Steven J Lawson
President of OnePassion Ministries
Whatever Sinclair Ferguson writes is a must-read for me. This book is no exception. Here, we find this gifted theologian at his devotional best. Every believer and family should read this clear treatment of the incarnation of the Lord Jesus Christ. Do so, and prepare to be blessed.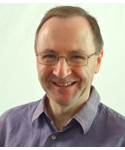 Christopher Ash
Director, Cornhill Training Course
These devotional meditations are deeply soaked in Scripture, rich, vivid, always nourishing, sometimes challenging, often thrilling. I thank God for them.
"Fantastic read"
(Review written for 'Love Came Down at Christmas')
I am 11 days in and have found each day to be very readable (both in length and style). Each day presents a helpful, loving challenge to my attitudes and behaviour. I have already decided to read it again at the start of the new year and am recommending it to all.
"Helpful and very readable"
(Review written for 'Love Came Down at Christmas')
A helpful, reflective Jesus centred book, just right for quiet times during the busy lead up to Christmas.
"More than just an advent devotional"
(Review written for 'Love Came Down at Christmas')
Love Came Down At Christmas by Sinclair Ferguson brings the message of Christ's love to you in a unique and special way. Rather than simply focusing on traditional Christmas themes or sections of scripture, Ferguson chose to walk readers through 1 Corinthians 13—the Bible's famous love chapter.

He reminds us that the words of 1 Corinthians 13 can profoundly move us during the Advent season. We are shown that "when you slow them down, and read them phrase by phrase, and apply them to yourself, they transpose into a different key altogether. They cease to be rhetorically pleasing and emotionally soothing; instead they become an analysis of your spiritual life. They are deeply challenging" (p. 11).

Each day, you get a little bit of exposition, Ferguson's warm personality and affectionate teaching style, and Christ-focused application. You also get some helpful reflection questions and poetic prayers from various saints throughout church history. The concise, truth-packed chapters are a wonderful way to start each day leading up to Christmas.
"Wonderful"
I bought copies of this book as Advent gifts for my bible study group. I can't wait each morning to read the day's pages! Seriously, this is the best and most comprehensive Advent book I have used and it goes way beyond Advent. It is a very readable and inspiring treatise on love. Thank you Sinclair for this gift to us all. Everyone should have a copy!
"Outstanding"
(Review written for 'Love Came Down at Christmas')
I am blown away by this book. I am reading it each day via the PrayerMate app but like it so much I am now coming online to order a paper copy. A wonderful (and challenging and deep) meditation. Could be read any time of year - not just Christmas. Superb.
"Bring Sunglasses this ones a blinder"
(Review written for 'Love Came Down at Christmas')
I came to this book knowing that Sinclair Fergusen is a great thinker, a writer with a deep love of God, His word and His people. But taking the oft-used 1Cor 13 and rescuing it from Weddings, to use coming up to Christmas is a novel and great place to start. But the exposition, reflections and more importantly the beautiful and timeless prayers often featured at the end of each short (but absolutely densely packed) reflections on the verses or sometimes parts of a verse are wonderful. I have enjoyed many a good book, but this feels like several books worth in small easily digestible sizes. Thank God for the wonderful gifts He gives to men, who can take the scripture and give us new insight and understanding without going over our heads, or missing our hearts. Highly recommended.
"Ferguson at the top of his game"
(Review written for 'Love Came Down at Christmas')
These delightful and deep meditations are insightful, full of Scripture, full of Christ, well illustrated with stories, deep - generally a must buy. Only 5 pages a day and not big pages, with stories; so thoroughly readable. Get one for everybody in your church.
"This inspires me to imitate Christ this Christmas"
(Review written for 'Love Came Down at Christmas')
I was surprised to find that this book is a reflection on 1 Corinthians 13, but I now see how appropriate it is. I find that Christmas can be a time when we fail to love others as we should, or we lose sight of Christ's love for us amidst the chaos and busy-ness. In these daily chapters, Dr Ferguson explains each verse in its context and then points us to Christ, the only one who loves perfectly. It has inspired me to imitate Jesus, my true righteousness, this Christmas.