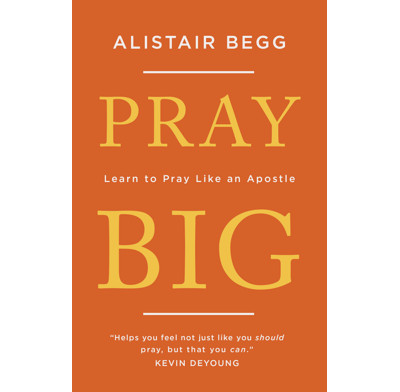 Pray Big
ebook
Learn to Pray Like an Apostle
Inspiration from the Apostle Paul on how to pray bold, exciting prayers.
So many of us struggle with prayer. Many books have been written on the subject and there's a reason for that. Prayer comes hard to most of us, in most seasons. And when we do pray, we often don't know what to say. What is it that my Father loves to hear about? What are the best things I could pray for my family, my church, and myself?
This short book by renowned Bible teacher Alistair Begg combines warmth, clarity, humor, and practicality as he examines Paul's prayers for his friends in the church in Ephesus.
Paul clearly enjoyed prayer, and was excited about it. He expected his Father in heaven to hear what he said, and to act in other people's lives accordingly. The truths that underpin and shape his prayers will motivate us to pray and set us an example.
So be inspired by the Apostle Paul to pray bigger and better prayers as we look to our heavenly Father to do more than all we ask or imagine!
Specification
| | |
| --- | --- |
| Contributors | Alistair Begg |
| ISBN | 9781784983376 |
| Format | eBook |
| First published | May 2019 |
| Language | English |
| Publisher | The Good Book Company |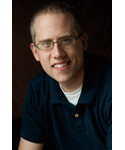 Kevin DeYoung
Senior Pastor, University Reformed Church (East Lansing, Michigan, USA)
Prayer is so important, and so difficult, that we always need more good books on prayer. Alistair writes with a biblical simplicity and pastoral sincerity that will help you not just feel like you should pray, but feel that you can.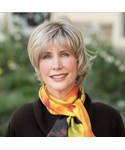 Joni Eareckson Tada
Joni and Friends International Disability Center
When we get to heaven, we will finally understand how our smallest and most feeble prayers advanced Christ's kingdom in ways we never dreamed. At that point, I don't want to whine, 'Bother! Why didn't I pray bigger?' This book is your best guide to offering up larger-than-life prayers through which God delights to work!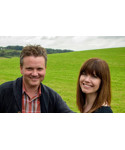 Keith and Kristyn Getty
Hymnwriters; Authors, Sing!
We will be forever grateful to Alistair for how he helped us understand and apply Christian basics to every facet of life and worship, and there is nothing more basic and transformational than prayer. There is no greater challenge for the Western church than to be a praying people; so we are thrilled and grateful for this vital book.
A convicting, wonderful read that has brought me closer to God through prayer.
Ruth Clemence, Heirs Magazine, May 1st 2019
'Pray Big' will expand your understanding of prayer and perhaps show you something new that you could try. I recommend this to Christians who are looking to pray bold and big prayers and believe that He listens and responds in ways that we cannot even begin to imagine. It will bring you closer in your walk and I encourage you to take your time in prayer.... continue reading
This book will change the way you pray
Alistair Chalmers, Chalmers, April 30th 2019
This books will change the way you pray, not because Alistair Begg wrote it, but because he takes you to Scripture.... continue reading
Pray Big is a practical, prayerful and rich little book
Thomas Creedy, Thomas Creedy, April 29th 2019
I would recommend it to all Christians who are thinking about their prayer life – whether you are just starting out, or have been at it for years.... continue reading
"Highly recommended"
(Review written for 'Pray Big')
Would highly recommend this and all other books written by Alistair Begg. Clear, biblical and like his sermons, makes you want to read the Bible!
"Helpful Book"
(Review written for 'Pray Big')
Very helpful book on prayer. Easy to get into!
"Educational and Inspirational"
(Review written for 'Pray Big')
I have always struggled with prayer regarding how often should I pray, what should I pray for and when I should pray? I am often amazed at how some people can pray aloud and make it seem so easy. This book has certainly helped me with regard to what I pray about and who I should remember to pray for. Alistair Begg has written this book in a way that is both easy to understand and read, in fact, it is one of the few books that I have read in my life from cover to cover in an afternoon. I spent most of the remainder of the day reflecting on my approach to prayer and how I need to make changes regarding what and who I pray for. The book is well laid out in chapters addressing the important aspects of prayer and is based on Paul's prayers for the early Christian Church in Ephesus and how these can be used to model the way people can pray today. Alistair also offers some examples of prayer in each section, some sections contain extracts from poems and hymns. I will read this book again because I enjoyed it so much, finding it both educational and inspirational.
"Excellent fuel to pray bigger"
(Review written for 'Pray Big')
We are called to pray about everything and in every situation and yet how quickly our prayers dry up! This short book provides a remedy to shallow and small praying. It is heart warming and prayer fuelling. It is more than an exposition of Apostolic praying; it's a toolkit for praying like an apostle. It reveals the nature of prayer and provides depth of content for our prayers: Focus, Hope, Riches, Power and Love. I wholeheartedly commend you read and reread this book slowly and often.
"A must read"
(Review written for 'Pray Big')
Since purchasing this with a gift token and reading through, I have bought three more copies for friends. I am meeting with two of these friends weekly to talk and pray through the Pray Big a chapter at a time.
Pray everyday that the Lord will open your eyes more and more to all that belongs to you if you belong to Jesus Christ and see how He changes your heats desires and your prayers. Thank you Lord
"Practical and Effective"
(Review written for 'Pray Big')
A practical and effective approach to making your prayer life more relevant in today's world. Thoroughly recommend PRAY BIG.
"Very easy to purchase and prompt delivery on line."
Excellent customer service , easy to buy and with immediate download to begin reading.
"Excellent"
(Review written for 'Pray Big')
Small compact easy to read yet powerful
"Pithy and encouraging"
(Review written for 'Pray Big')
I am half way through this book, having taken the author's suggestion to read and ponder a chapter a week.

Alistair Begg is not trying to write a definitive book on prayer - but rather he is helping us to see particular barriers and shortcomings we might not have noticed, but that by identifying and working through we can enrich our individual and corporate prayer lives.

Whilst the scope is big (like the title!) each chapter gives one practical area for the reader to consider and apply. This book could be read quickly, but, as a grateful reader, I feel the benefit of digesting it slowly!
"A Great Help"
(Review written for 'Pray Big')
When I first talked to a pastor about the possibility of going to Bible College and then DV into the ministry, he said something to me that stuck with me. He told me to ask any prospective church that was interested in calling me how much time each week they wanted me to devote to prayer for the congregation. This pastor knew how much work goes into prayer, proper prayer that is and that proper time should be devoted to it, well this book by Alistair Begg is a real help in this area. With his usual wit and simplicity Begg does a great job in reminding us of the priority of prayer and the priorities in prayer. In many ways this book is an antidote to much of the self-centeredness we find in much of our prayer lives, both personally and corporately as churches. Begg shows us how Paul prayed and why he prayed the way he did, and gives us examples of how we can do the same. When it comes to our Christian lives there cannot be many things more important than prayer yet we find it so hard. If like me you are resolved to prayer more and to be more intentional in prayer, then please start by buying this book, read it then give it to someone else. I wish that when I became a Christian someone had handed me a book like this, I highly recommend it to you.