The Littlest Watchman
Watching and Waiting for the Very First Christmas
Beautiful hardback kids' book following the adventures of a boy who waits for, and then witnesses, the first Christmas.
As children wait with anticipation for Christmas, they can follow the adventures of Benjamin­­–the littlest watchman–who waits for and then witnesses the first Christmas. Kids will be gripped by what Benjamin saw, and will be excited by the nativity story all over again. They will also learn why God's people looked forward to the birth of Jesus, God's promised savior King.
Can be read to children aged 3-5, or read by children aged 6-7. A perfect gift for advent as you help children focus on Jesus at Christmas. Written by Scott James, author of The Expected One.
Can be bought with accompanying Jesse Tree advent calendar for family advent devotions.
Free extras
Specification
| | |
| --- | --- |
| Age range: | 3 - 7 |
| Contributors | Scott James, Geraldine Rodríguez |
| ISBN | 9781784981402 |
| Format | Hardback |
| First published | October 2017 |
| Dimensions | 8.7" x 8.7" x 0.1" |
| Case quantity | 25 |
| Language | English |
| Pages | 32 |
| Publisher | The Good Book Company |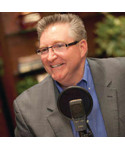 Jim Daly
President, Focus on the Family
One of the key emotions children feel as Christmas approaches is anticipation. This beautifully written and illustrated story connects that emotion with the expectation leading to Jesus' birth – and the hope we have for His return.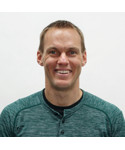 David Platt
David Platt, Lead pastor of McLean Bible Church in metro Washington, D.C. and founder of Radical.
The Littlest Watchman will not only encourage our children as they contemplate the coming of Christ, but also encourage the child in each of us as we eagerly wait for his return!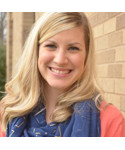 Courtney Reissig
Author of Teach Me to Feel and Glory in the Ordinary
This is a beautiful story, full of wonder and expectation. I look forward to reading this with my own children, sharing with them the wonder of Christ's first coming and teaching them to wait expectantly for his return, even when it's hard to wait.
"Excellent"
Aaron Armstrong, Blogging Theologically, November 12th 2017
Through this imaginary tale of waiting and anticipation, James offers a re-telling of the promise that began in the garden—that God would send a rescuer for his people, a promise reiterated again and again in different ways. … My son insisted on reading it again and again since it arrived.... continue reading
"Interesting but not great"
I like the illustrations - however to be very honest, the storyline is not very engaging and the link between the boy's task and the Christmas story is tenuous. Also, as one other reviewer put it - would not be a good evangelistic gift.
"Charmingly different look at the Christmas story"
I ordered 10 of these books and gave them to great neices, great nephews, friends and our own grandchildren. It needs an adult to read the story for younger children- but I love this different approach to the Bibles account of Jesus's birth
"Lovely book perhaps more suited to those familiar with Christian things"
A fictional story about little boy watching a tree stump which then grows when Jesus is born so it is a mix of fiction and the Bible especially focussed on the Old Testament and the root of Jesse.

Lovely words and illustrations. For those who are very unfamiliar with the Bible then it it probably less suitable
"Theology rich in its simplicity. Beautiful story and artwork."
What a special little book. Amazing how a simply told fictional story can hold such deep nuggets of God's revelations to His creation. Art work is beautiful.A great addition to help bring the big picture into the traditions of the Advent season.Thanks to all involved in bringing this book to us.