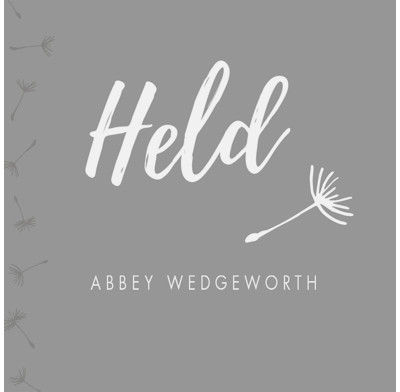 Held (audiobook)
31 Biblical Reflections on God's Comfort and Care in the Sorrow of Miscarriage
31 biblical reflections for women on God's comfort and care in the sorrow of miscarriage.
Using Psalm 139, Abbey Wedgeworth walks alongside women suffering the heartbreak of miscarriage. Having experienced the sorrow of miscarriage herself, she acknowledges the isolation commonly felt and the impact that such an experience can have on faith.
The 31 biblical reflections in this beautiful and comforting book remind grieving women that God sees them, knows them, loves them, and is actively caring for them. These precious verses will show women that God can bring comfort, assurance, protection, and purpose in the very sorrow that they are experiencing.
Includes personal stories of pregnancy loss from others, including Courtney Reissig, Kristie Anyabwile, and Eric Schumacher encouraging sufferers that they are not alone. It is a very helpful book to give to women who are suffering in this way.
Ours is a similar resource giving biblical comfort and practical support to men processing miscarriage.
Contents
31 devotional chapters including reflection and response sections
9 personal stories from writers including Courtney Reissig, Kristie Anyabwile, Lore Ferguson Wilbert, and Eric Schumacher
Short list of recommended further reading
Journaling space throughout
Specification
| | |
| --- | --- |
| Contributors | Abbey Wedgeworth |
| Format | Audiobook |
| First published | March 2023 |
| Case quantity | 50 |
| Language | English |
| Publisher | The Good Book Company |
Other information
Download these cards to give alongside the book. For the best result, print 100% scale, not 'fit to page'. Fold the card in half twice to feature the Bible verse on the front and the note on the inside of the card."

Gretchen Saffles
When we lost our baby unexpectedly, silence filled my soul. By the grace of God, Abbey does the impossible in Held by putting words to our pain in miscarriage while offering the hope of the gospel. She guides the broken hearted woman into the endless grace of God.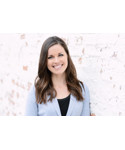 Kristen Wetherell
It was no coincidence that Abbey was writing Held when we lost our second baby. The portions of it that she shared with me were a balm to my aching heart. This is a Word-saturated book, tenderly written by a woman who loves Jesus, trusts him, and wants to see many hurting moms do the same. I highly recommend it to you.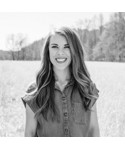 Hunter Beless
I will always keep a copy of Held on my bookshelf to share with mothers enduring the pain of miscarriage. I am abundantly grateful to have a resource that reassures grieving mothers of God's presence, nearness, and purpose, even in the hardest days.
"Wedgeworth writes with great sensitivity and empathy"
Bethany Davidson, September 16th 2020
I appreciate the level of thought and care that went into every element of this book. The devotions are short and simple, remaining accessible no matter a reader's exhaustion or cognitive range at the moment, and a woman can also read the devotions out of order if she wants to, based on whatever topic she most needs at a particular moment.... continue reading
"a great balance of personal stories and Biblical truth"
Sherri Puzey, August 30th 2020
I am so thankful to have a resource I can place in the hands of those I love who have experienced miscarriage. this book is filled with Scripture and reminders of who God is, allowing that truth to help us respond to and move through our grief.... continue reading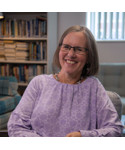 "beautifully produced and communicates love, care and truth"
Elinor Magowan, October 19th 2020
This book will be a wonderful companion to the many women who grieve the very real loss of the children they will not meet in this life. The book is also a journal, with space to reflect on the questions Abbey poses and respond to the challenges given. It is beautifully produced and communicates love, care and truth. As you read the book, tears will no doubt come, as comfort is provided and challenges are given.... continue reading