You can really grow
ebook
How to thrive in your Christian life
The Christian life can be about thriving, not merely surviving. Discover what Christian growth actually is, and how to enjoy it.
"Honest and oh-so-encouraging"
Mike Reeves
Director of Union; author of Enjoy your Prayer Life
God does not want us simply to survive in our faith. He wants us to thrive, to enjoy growing as part of his family.
Many of us want to grow, but don't know how to. Many of us feel stuck in a rut in our faith, or are following routines that don't seem to work. John shows us what growth actually is… why growth is hugely exciting… and how to grow into the people we long to be. You can really grow, and this book shows you how.
Contents
1. I know I ought to grow…
2. I don't really want to grow…
3. I don't really know how to grow…
4. Audacious requests
5. How Bible reading can stunt your growth
6. Growing as your church does
7. Seeing Jesus in creation
8. People and their stories
9. The nitty-gritty of growth
9. How suffering can grow us
10. How sin can grow us
11. Where we're growing to
Free extras
Specification
| | |
| --- | --- |
| Contributors | John Hindley |
| ISBN | 9781910307380 |
| Format | eBook |
| First published | April 2015 |
| Language | English |
| Publisher | The Good Book Company |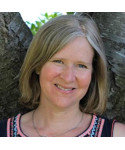 Annabelle Coombs
This is a gem of a book—wonderfully readable, deeply heart-warming, and
beautifully Jesus-centred. Growing as a Christian is no longer a burden, but
a joy. You won't find techniques and strategies here, but a thrilling and
inspiring picture of what it is to live as a child of a loving heavenly Father.
Grounded in the reality of everyday life, this book will help you love Jesus more and delight in becoming more like him.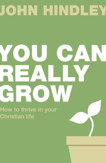 Mike Reeves
Honest and oh-so-encouraging, this book is pure fertiliser for every Christian to grow. It should be on every church bookstall and in every Christian's hands.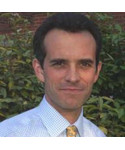 Simon Austen
This is pure gold—few books have driven me back to the Bible and to the Jesus of the Bible more than this one. It humbles and exalts, and makes sense of the life we live and the battles we face. It will help to take a shrinking heart and fill it again with a renewed desire for Jesus.
"Brilliant"
(Review written for 'You can really grow')
Sick of struggling with sin and keen to grow as a Christian, I bought this book hoping it would solve everything. Naturally it didn't, but what I did find was an enormously helpful book. John Hindley's writing is clear and engaging, but the reason this book is so good is that he consistently points you to the cross and your relationship with Christ. This takes all the pressure from growth and makes it a privilege, something to be enjoyed. I loved every minute and would thoroughly recommend it. It renewed my wonder at the cross and left me keen for glory, eager to become more like Jesus in every way.
"A suitable book for new Christians in my Bible Study group."
(Review written for 'You can really grow')
With its fresh approach and understandable style, this book has proved ideal to give to new Christians in my home Bible Study group. The doctrine is sound and Bible based, but not in the least off-putting for a new convert.
"Encouraging"
(Review written for 'You can really grow')
This book was very easy to read. While the chapters all cover things that many mature Christians will know it is written in a way to encourage us to 'rejig' the way we look at things and our attitude to aspects of our Christian life. In practise what we do might not end up looking very different but the reasons we do them will and as a result we should find that we grow in maturity. In particular I would recommend this book for newer Christians or people appreciate a less academic style of writing.
"Disappointing"
(Review written for 'You can really grow')
This was bought as a gift, but I dipped in. The first chapters seem repetitive of why we need to grow. Later chapters had good biblical basis. I hope that the recipients of this gift do get beyond first three chapters to the substance of the book; I did warn them about this. The later chapters could be useful in one to one or small group discussions, but it did not fire me up