Truth on Fire
ebook
Gazing at God Until Your Heart Sings
Knowing God truly, experiencing Him deeply.
What would it look like to genuinely love God with our head AND our heart? To have a faith marked by right thinking AND right feeling? To know God deeply AND worship him passionately? Too often, Christians act as though these things are at odds with one another. But what if God intends for us to possess a Christianity that is radically committed to biblical truth, in a way that did not diminish the life of the heart, but actually intensified it?
Adam Ramsey invites us to engage both our minds and our emotions in our walk with God as we gaze at him until our hearts sing. He sums it up like this:
"My hope in these following pages is to paint a biblical portrait of what God is actually like, so that we can gaze upon him together until our hearts can't help but sing. To behold him in such a way that our daily experience is transformed with a deepened awareness of who it is we pray to, who it is that is with us, and who it is that we are loved by. To let God's truth set our hearts on fire."
If you yearn for God but desire a clearer biblical picture of this God whom you love, or if you have been walking with God for a while now, but your experience of him has become settled or dry, then this book is for you.
Questions for reflection and application that can be used individually or in group study are found at the end of each chapter. Foreword by Ray Ortlund.
Adam leads Liberti Church on the Gold Coast of Australia and serves as the network director for Acts 29 Australia, New Zealand, & Japan. He also contributes articles to The Gospel Coalition.
Contents
Foreword by Ray Ortlund
Introduction
1. God Is Other: The Experience of Wonder
2. God Is Sovereign: The Experience of Assurance
3. God Is Unrivaled: The Experience of Embracing Weakness
4. God Is Never Far Away: The Experience of Courage
5. God Is All-Holy and All-Knowing: The Experience of Honesty
6. God Is Good: The Experience of Trust Through Suffering
7. God Is Love: The Experience of Relational Beauty
8. God Is Never Late: The Experience of Patience
9. God Is Merciful: The Experience of Gentleness
10. God Is Just: The Experience of Prophetic Advocacy
11. God Is Happy: The Experience of Delight
12. God Is Victorious: The Experience of Hope
Conclusion: Reformation and Revival
Specification
| | |
| --- | --- |
| Author | Adam Ramsey, Ray Ortlund |
| ISBN | 9781784986490 |
| Format | eBook |
| First published | September 2021 |
| Case quantity | 50 |
| Language | English |
| Pages | 176 |
| Publisher | The Good Book Company |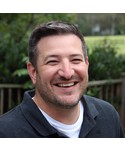 Jared C. Wilson
Assistant Professor of Pastoral Ministry; Author in Residence, Midwestern Baptist Theological Seminary; Author, The Imperfect Disciple
I believe that the way people truly change is by truly beholding the glory of the Lord. This is why I'm exceedingly thankful for Adam Ramsey's book. Chapter by chapter, with biblical depth and pastoral wisdom, he lifts our gaze up to contemplate the majesty of God. You will find both truth and Spirit in this rich work.
Jen Wilkin
Author, None Like Him, In His Image and Ten Words to Live By
Adam Ramsey believes that how we think about God should shape how we experience him. I couldn't agree more. This exquisite book is devotional writing in its purest sense, an invitation not just to know the God of the universe more deeply, but to be overcome in the knowing. Truth on Fire compels us to bow our hearts, to experience and exhibit the reverence that beholding God yields. Read it to think, and read it to feel. Herein is a feast for head and heart.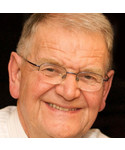 Terry Virgo
Founder, Newfrontiers
Immediately captivating, Adam Ramsey's fine book challenges us not to settle for a faith wholly dependent on sensational spiritual experiences or, in contrast, one which insists on our minds merely being filled with accurate information about God. Eloquently and effectively he argues for a grasp of gospel truth that makes our hearts burn through an ever-increasing knowledge of him.
"Reigniting the reasons why you love God so darn much"
(Review written for 'Truth On Fire')
I knew going in, I would be reading a theology book; the study of God on paper.
A general air to a standard theology book can sometimes be dry, corrective, and filled with arduous concepts… but that was not the tenor between the covers of this book.

Reading through Truth on Fire is like being told the qualities of your betrothed the night before your wedding day. As the person depicts your love's character, heart, promises, and actions of desire towards you, you are keenly reminded why you said yes to their call of love. You anticipate with revived eagerness to finally sate your joy with the seal of marriage. In Truth on Fire, you read each page like this; wanting to hear more of the deepest desire of your heart.

This book's main emphasis is the cyclical truth: knowing more rightly about the God of the bible is to fall more passionately in love with God.

Thank you Adam Ramsey for reminding and reforming our thinking to the truest of truths (reality), so that our created hearts find again their created purpose: to 'love the Lord your God with all your heart and with all your soul and with all your mind.' Matthew 22:37

Quotes from book:
"He discovered that to pursue God and to pursue happiness were one in the same."

"There is coming a day where our gospel will no longer be news announced but a song that we sing and a story that we retell."
"Truly made my heart sing"
(Review written for 'Truth On Fire')
My heart is so, so grateful for this book. Adam summarised it best himself by saying: "to think about our God more deeply, in order to enjoy him more intensely. To let God's truth set our hearts on fire." This book helped mine do just that. This isn't a once off read- I'll find myself needing my heart to be re-postured toward the goodness of God again and again as I stumble my way through life, reaching for pages in this book to help me do just that. Seeped with scripture and rich with theological truths, and communicated brilliantly. "Imagine if an intelligent faith and a passionate faith were both realities in your discipleship to Jesus" he writes- don't just imagine, come and see for yourself!
"Heart stirred, highlighter dry"
(Review written for 'Truth On Fire')
Truth on Fire has left my heart stirred and my highlighter dry.

Having been in both camps - The Thinkers and The Feelers - at different life stages, the Introduction alone spoke to my soul. I couldn't agree with Adam more that "One of the great tragedies of this present generation of Christians has been the divorce between theological and experiential Christianity". The challenge is not to choose between an intelligent faith and a passionate one, but to "pursue a Christianity that is radically committed to theological clarity in a way that does not diminish the life of the heart but actually intensifies it." Oh, the sweetness of this truth!

Chapter One brought a comforting assurance of God's sovereignty; Chapter Three a reminder of strength in humility. Chapter Six explores the goodness of God through times of suffering as He weaves "every dark thread of your life into a beautiful tapestry of redemption". Chapter Seven provoked thought around the relational beauty of the Trinity; as did Chapter Ten on God's justice and the Christian's practical responsibility. I could go on, but you should read it for yourself!

Theologically rich, personally uplifting, and easy-to-digest, I'd highly recommend Adam Ramsey's Truth on Fire!
"Truly makes your heart sing"
(Review written for 'Truth On Fire')
"…as my mental image of God increased in magnitude, I discovered that so too did my desire for holiness, my gratitude for grace, my delight in worship, and my boldness in mission." -Adam Ramsey
Truth on fire is a must read regardless of where you are in your walk with Christ. Adam's wisdom and desire to see a world changed by the love of Jesus is so evident in his book. As you read each chapter you are reminded of, or perhaps shown for the first time, the beautiful attributes of our loving Father in a way that truly makes your heart sing.
"encouraging"
(Review written for 'Truth On Fire')
I had never heard of Adam Ramsey before this book but the back cover description was intriguing. I have heard it argued before that emotions are not to be followed and thoughts can be twisted from truth so the Bible is all we can rely on. Although the Bible is our ultimate authority, God also gave all of us emotions and thoughts. He did not do so just for fun but for a purposeful reason. Ramey addresses that through this book.

We can often be misled by our emotions or by our thoughts as our nature is sinful. But Ramsey argues we have been given emotions and thoughts to be able to experience our God on a greater level.

He structures the book with twelve chapters, each addressing a characteristic of God and how that plays a part in us experiencing him to the fullest. Chapters include some of the following:

- God is Other: The Experience of Wonder

- God is All-Holy and All-Knowing: The Experience of Honesty

- God is Merciful: The Experience of Gentleness

- God is Victorious: The Experience of Hope

Each chapter begins with a quote that summarizes the concept of that chapter. Then each chapter concludes with a Reflecting and Applying section that asks a series of questions to force the reader to dig deeper into what was just read.

I was impressed with how Ramsey's writing style and ease of explaining biblical truths. Anyone who struggles with experiencing God to the fullest, in every capacity possible, should read this book. He is honest with his own God experiences, or lack thereof. He walks through is journey of discovering how to fully know God through his emotions and his thoughts which is enlightening and encouraging.

I received a copy of this book from The Good Book Co. in exchange for an honest review.
"Life changing"
(Review written for 'Truth On Fire')
Ps Adam our wonderful Pastor has written this breathtaking powerful book that speaks of the Glory of God and into finding the balance of head and heart. Right thinking about God and really finding out our purpose in this world. The more we fix our eyes on Jesus and hear the Gospel on repeat is the more we see our heart sing the song of heaven. As we gaze upon him we reflect the Glory of the One we worship. This book is something that the whole body of Christ must read! Spirit and Word combined means a revival in spirit, heart and mind! I love the chapter on the experience of patience.
"Sure to Cheer Your Heart"
(Review written for 'Truth On Fire')
I'm sure we can all echo Ramsey when he says 'I want the truth that I believe to be on fire in my life'. You won't find a pretentious or watered down gospel among the pages of Truth on Fire. You can look forward to scripture's truths unmasked, where theology and emotion are tied together rightly. Prepare for your faith to feel rich and your heart to be warmed.
"A life changing book that transforms and ignites our hearts for more of God."
(Review written for 'Truth On Fire')
I loved Adam's book. It was full of gospel truth which freed me from wrong thinking that I had being raised in and ignited my heart for good theology alongside divine experiences. We need to be both Thinkers and Feelers. Worshipping in Spirit and in truth. I thoroughly recommend reading this book.
"Well Worth Reading!"
(Review written for 'Truth On Fire')
Truth on Fire is a fantastic book which compliments solid, well-backed theology with passionate Spirit-filled living. It is challenging and inspiring whilst pointing constantly to Christ and His example. A very quotable book. Well worth the time reading.
"A must read"
(Review written for 'Truth On Fire')
I had the awesome privilege of reading this before its release date and it's exactly what we need in these uncertain times. Learning to "transform the experience of being under God's eye from the scolding look of a judge to the tender gaze of a Father" and learning to "embrace our weakness" by letting God be our strength truly plants us in a place where we can just enjoy "gazing at God until our heart sings".
Adam has done a brilliant job of sharing his relatable experiences that open our eyes to things in our own lives not many of us really understood before. Adam shows us that by combining the feeling of our hearts with the thoughts in our heads we can step into a closer, more fulfilling and complete relationship with God. It's a must read and I highly recommend it for the individual and for groups to share together.