Truth on Fire
ebook
Gazing at God Until Your Heart Sings
How to engage both your mind and emotions in your walk with God.
What would it look like to genuinely love God with our head AND our heart? To have a faith marked by right thinking AND right feeling? To know God deeply AND worship him passionately?
Too often, Christians act as though these things are at odds with one another. But what if God intends for us to possess a Christianity that is radically committed to biblical truth, in a way that did not diminish the life of the heart, but actually intensified it?
Adam Ramsey invites us to engage both our minds and our emotions in our walk with God as we gaze at him until our hearts sing. He sums it up like this:
"My hope in these following pages is to paint a biblical portrait of what God is actually like, so that we can gaze upon him together until our hearts can't help but sing. To behold him in such a way that our daily experience is transformed with a deepened awareness of who it is we pray to, who it is that is with us, and who it is that we are loved by. To let God's truth set our hearts on fire."
If you yearn for God but desire a clearer biblical picture of this God whom you love, or if you have been walking with God for a while now, but your experience of him has become settled or dry, then this book is for you.
Questions for reflection and application that can be used individually or in group study are found at the end of each chapter. Foreword by Ray Ortlund.
Adam leads Liberti Church on the Gold Coast of Australia and serves as the network director for Acts 29 Australia, New Zealand, & Japan. He also contributes articles to The Gospel Coalition.
Contents
Foreword by Ray Ortlund
Introduction
1. God Is Other: The Experience of Wonder
2. God Is Sovereign: The Experience of Assurance
3. God Is Unrivaled: The Experience of Embracing Weakness
4. God Is Never Far Away: The Experience of Courage
5. God Is All-Holy and All-Knowing: The Experience of Honesty
6. God Is Good: The Experience of Trust Through Suffering
7. God Is Love: The Experience of Relational Beauty
8. God Is Never Late: The Experience of Patience
9. God Is Merciful: The Experience of Gentleness
10. God Is Just: The Experience of Prophetic Advocacy
11. God Is Happy: The Experience of Delight
12. God Is Victorious: The Experience of Hope
Conclusion: Reformation and Revival
Specification
| | |
| --- | --- |
| Contributors | Adam Ramsey, Ray Ortlund |
| ISBN | 9781784986490 |
| Format | eBook |
| First published | September 2021 |
| Case quantity | 50 |
| Language | English |
| Pages | 176 |
| Publisher | The Good Book Company |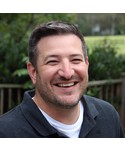 Jared C. Wilson
Assistant Professor of Pastoral Ministry; Author in Residence, Midwestern Baptist Theological Seminary; Author, The Imperfect Disciple
I believe that the way people truly change is by truly beholding the glory of the Lord. This is why I'm exceedingly thankful for Adam Ramsey's book. Chapter by chapter, with biblical depth and pastoral wisdom, he lifts our gaze up to contemplate the majesty of God. You will find both truth and Spirit in this rich work.
Jen Wilkin
Author, None Like Him, In His Image and Ten Words to Live By
Adam Ramsey believes that how we think about God should shape how we experience him. I couldn't agree more. This exquisite book is devotional writing in its purest sense, an invitation not just to know the God of the universe more deeply, but to be overcome in the knowing. Truth on Fire compels us to bow our hearts, to experience and exhibit the reverence that beholding God yields. Read it to think, and read it to feel. Herein is a feast for head and heart.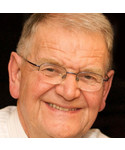 Terry Virgo
Founder, Newfrontiers
Immediately captivating, Adam Ramsey's fine book challenges us not to settle for a faith wholly dependent on sensational spiritual experiences or, in contrast, one which insists on our minds merely being filled with accurate information about God. Eloquently and effectively he argues for a grasp of gospel truth that makes our hearts burn through an ever-increasing knowledge of him.
A warm, pastoral book for 21st century life
Stephen McAlpine, September 1st 2021
[Adam's] approach in each chapter is to take one attribute of God, showcase it to us, and then weave the pastoral implications of that lofty doctrine into our everyday experiences. The result is a warm, pastoral book for 21st century life that reflects the tone of many of the pastoral classics from the Puritans through to Eugene Petersen. And it's vividly and creatively written.... continue reading
"I keep giving the book away."
(Review written for 'Truth On Fire')
My first copy of Truth on Fire was the free e-book offered by The Good Book Company. Several years ago I was very briefly introduced to Adam in a church foyer, so was interested in what he might have written. Since reading the e-book, you can check my purchase record and you will see that I have purchased eight books. I keep giving this book away. I tell everyone it is one of my top three favorite Christian books of all time. What do I like about it? First, it is written in such a comfortable conversational style. It feel like I'm in a small group and Adam is speaking directly to us. Second, it is funny at points and I laugh out loud. But I mostly love this book because it has married my heart and head and I love Jesus even deeper still. Thank you, Adam, for writing it and thank you, Jesus, for loving me.
"Reforming and reviving"
(Review written for 'Truth On Fire')
After a couple of really hard years, Truth on Fire seemed to come out at just the right time. It took too long for me to finally read it but I'm glad I did.

Adam Ramsey sets out explaining how we are either "thinkers" (high value on biblical truth but avoiding over-emotional responses to it) or "feelers" (vibrant spiritual life, knowing the love of God, but with little biblical reference for those experiences) and that both types of people need a reformation and revival.

So true, and having finished the book I do indeed feel reformed in knowing more of the truth of God, and revived in loving to experience what effect those truths have on my daily life.

Adam gives biblical and experiential insight into the thinking and feeling we all need to do to live a flourishing life with the Spirit.

Be reformed and be revived!
"Had to buy it for the whole family"
(Review written for 'Truth On Fire')
My favourite this year. Its title resonates true, namely gazing at God until one heart sings, so much so that I had to buy it for friends and family.
"Connects the attributes of God with human experiences"
(Review written for 'Truth On Fire')
I really liked this book. It reminded me of Jen Wilkin's pair of books "None Like You" and "In His Image", but Adam Ramsey puts a particular spin on it by tying each attribute to a human experience. I've never read a book quite like this. I love the focus on God's attributes and how we as broken people can experience Him on a deep and personal level.

Each chapter highlights a different attribute/experience duo. For example: God is Sovereign - The Experience of Assurance. God is Unrivalled - The Experience of Embracing Weakness. God is Good - The Experience of Trusting through Suffering.

On page 73, Ramsey writes "It goes without saying then, that if God knows every part of existence, then he knows every part of us. There is not one molecule of our lives — in thought, motive, word, or action — that he is not intimately familiar with." While the reverse is not true because God is infinite and we most assuredly are not, books like this equip and enable Christians to know God a little more intimately than they did prior to reading it. The notion of experiences reflecting and reminding one of God's attributes will stay with stay with the reader long after finishing the book.

Something I did not like about the book was chapter 10 (God is Just - The Experience of Prophetic Advocacy) that contained too much Social Justice/CRT discussion for me. While the pages contained some really good points, the underlying CRT rhetoric, which I consider unbiblical, was a major disappointment.

There is wisdom, insight, and encouragement to be found throughout this book and I really appreciate the reflection questions at the end of each chapter. This book would be an excellent choice to discuss with a small group or book study.
"My favorite book this year!"
(Review written for 'Truth On Fire')
I resonated so much with Adam's story in the Introduction, of being tired of the divide between deep thoughts about God and deep experiences with him.

What I wasn't expecting though, was just how much each chapter led me to worship. Rare is the book that paints a picture of God with language that is not only true, but beautiful.

I was especially moved by the chapters on "gentleness" (God is Merciful) and "prophetic advocacy" (God is Just), which exposed some of the blindspots and tribalism in my own thinking.

All in all, each chapter left me with something that our world is in desperate need of: HOPE. So if you're looking for a book that will teach you, refresh you, and give you confidence to face anything...all because you've gained a clearer view of God...this is that book.
"Stresses how good theology should lead to good living"
(Review written for 'Truth On Fire')
Truth on Fire by Australian pastor, Adam Ramsey, was released this month by The Good Book Co. Ramsey's goal, based on his own personal spiritual journey, is to help Christians combine right thinking and right feeling: "God intends for us to pursue a Christianity that is radically committed to theological clarity in a way that does not diminish the life of the heart but actually intensifies it." His method, then, is to explore attributes of God and consider how those attributes are experienced within the human existence in practical, everyday ways. Overall, this was a helpful book providing insights into how good theology should lead to good living. There was only one chapter that I had disagreements with regarding, for instance, the use of a criminal as the epitome of biblical injustice in the world today as well as the suggestion that the term "immigrant" denies the imago Dei. On the flip side, Ramsey references The Princess Bride. •••

He writes, "My hope in these pages is to paint a biblical portrait of what God is actually like, so that we can gaze upon him together until our hearts can't help but sing. To behold him in such a way that our daily experience is transformed with a deepened awareness of who it is we pray to, who it is that is with us, and who it is that we are loved by. To think about our God more deeply, in order to enjoy him more intensely. To let God's truth set our hearts on fire."
"Heart-Changing"
(Review written for 'Truth On Fire')
As someone who has always strived to be on fire for the Lord, I immediately knew this would be a great book for me to read. This book was nothing short of what I thought it was going to be. It was full of theology and doctrine but is easily understood. It is very direct, but nothing short of greatness.

Ramsey's voice in this book is very clear and immediately pulls you into his book. From the moment I picked up and started reading this book, I knew that it was going to be a hard book to put down. This is mainly because he used his own testimony and The Sliver Chair to help introduce his book and start the first chapter. Now if you know anything about me, you know this, C. S. Lewis is by far. Now just because C. S. was mentioned in this book, I am not biased. Instead, I loved how Ramsey used this example and many others to clearly orchestrate his point.

Ramsey's point was simply this; "to think about our God more deeply, in order to enjoy him more intensely. To let God's truth set our hearts on fire." Ramsey through the course shows how to re-posture our hearts and ultimately our thoughts on the Lord.

After the year we have had, this is an amazing book to re-posture your heart on the things that truly matter. I ultimately think that this was Ramsey's point along.

I received a copy of this book in exchange for my honest review. My thoughts are not paid for.
"Profoundly Grateful For This Book"
(Review written for 'Truth On Fire')
The truth in these pages will sharpen your mind and soften your heart. Consider it an invitation for your intellect to learn the lofty realities of who God is, while beckoning your affections to come and rejoice unending in the truths uncovered. We are reminded that the full expression of our worship involves all of our being—both head AND heart, mind AND affections—that our proper experience of God really is to be, Truth, on Fire.

I cannot recommend this book highly enough. A gift to your discipleship, to be sure, as it has been to mine. Thank you, Adam Ramsey, for writing these brilliant truths so beautifully.
"A Great Way to Deepen or Refresh Your Knowledge and Love of God"
(Review written for 'Truth On Fire')
In this book, Adam Ramsey writes about the importance of knowing God through both theory and experience, instead of only prioritizing theological knowledge or emotional response. Throughout the book, he writes about different aspects of God's character and the gospel, hoping that readers will develop a deeper love of God through seeing His goodness, power, and glory displayed. "Truth on Fire: Gazing at God Until Your Heart Sings" speaks to both the mind and the heart, and Ramsey writes in an engaging, personable style.

Although everything that this book teaches was already familiar to me, I found it encouraging, and I know that I would have found this very helpful and eye-opening when I was younger and first beginning to deepen my understanding of the Christian faith. I would highly recommend this to new believers, and to those who are beginning to learn more about their faith. This is also a good resource for people who know a lot about God, but who tend to delve into academic materials that emphasize theoretical aspects of faith at the expense of deeper emotion and practical life connections.

Throughout "Truth on Fire," Ramsey speaks to readers in a personal way, sharing occasional stories from his life without overloading the book with too many personal details. He strikes the right balance between offering his personal voice and focusing on God, and the book is very well-written, with lots of insightful turns of phrase and unique ways of expressing familiar concepts. This is a great book for teenagers and adults who want to deepen or refresh their knowledge of God.
"Fuel for the fire"
(Review written for 'Truth On Fire')
In a rigorous roundup of quality quotes from Christian heroes, Biblical theology and personal experience Ramsey does a fine job in bringing to life the attributes of God in an illustrative and fresh way. A great book to nuture and enlarge the hearts of both the young and old in the faith.