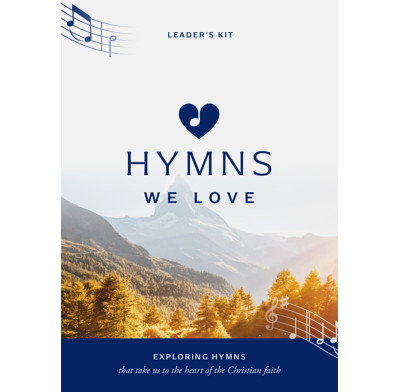 Hymns We Love Digital Kit
Exploring Hymns That Take Us to the Heart of the Christian Faith
Leader's Kit for this evangelistic course for elderly people, exploring the Christian faith through some of the nation's best-loved hymns.
Part of the Hymns We Love series.
Older adults are the fastest-growing age demographic across the Western world, and yet there are few materials to support churches who want to help this older generation hear about God's love.
Hymns We Love aims to fill that gap. It is a gentle outreach program which uses well-loved hymns to share the good news of Jesus and key truths about God's character in an accessible way. Many in this generation have grown up singing these hymns at school, church, or Sunday school, and they have therefore proved to be a non-threatening and accessible way to connect with seniors and help them to engage with the gospel.
The series comprises five video sessions. Each one tells the story of the hymn writer, how the hymn came to be, and the Christian message behind it. Across the five sessions, Hymns We Love will help bring the core truths of the Christian story alive in a way that is gentle, warm, and clear.
The video sessions also feature beautiful renditions of the hymns, filmed in a historic English village church, along with testimonies and prayers.
There are also three introductory sessions: for Christmas and for Easter, and a third which can be used at any time of the year.
This Leader's Kit contains everything you need to evaluate and run your program:
• a Leader's Guide
• a songbook to give to guests
• a code to access video downloads
Equip your church to reach out to older people in your community with this enjoyable ministry outreach program.
Specification
| | |
| --- | --- |
| Contributors | Steve Cramer, Pippa Cramer |
| Format | Digital (delivered electronically) |
| First published | August 2023 |
| Case quantity | 50 |
| Language | English |
| Publisher | The Good Book Company |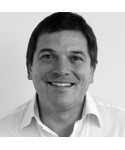 Rico Tice
Christianity Explored Ministries; Senior Minister, All Souls Langham Place, London
This is a resource which engages with so many of our older people. They have sung these hymns again and again but don't necessarily understand the gospel they contain. While many older people are sadly a bit suspicious of just opening the Bible, this provides a way in to understanding the Christian message which they can trust. I wholeheartedly commend Hymns We Love as a unique tool for explaining the gospel to what is, unfortunately, an often overlooked generation.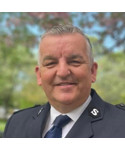 Andrew Wileman
Assistant Director, Older People's Services, The Salvation Army
Hymns We Love is a beautifully crafted, interactive series of films, reflections and stories behind some great hymns. Steve and Pippa Cramer skilfully seek to inspire a new understanding of God and his life-changing gospel through music, testimony and short talks all based on the truths found in these great hymns. I warmly commend Hymns We Love for revisiting how these faithful songs, some written hundreds of years ago, reflect the human condition for us today, helping people to reconnect with God in our present age.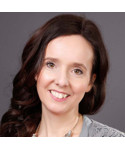 Rachel Jordan-Wolf
Executive Director, Hope Together
Hymns We Love has been wonderfully created to help the older generation engage with faith. Different generations need different approaches to faith discovery. This is an excellent "Christian basics" course and tool for mission to the older generations.