Life Tastes Better
The Surprising Truth about what Jesus Offers
Discover how life tastes better when Jesus takes over
Letting Jesus take control of your life is a scary thought and a stumbling block for many. It's easy to think that following Jesus would make life less fun and more limited. Drawing on his decades of introducing the real Jesus to people, founder of NewFrontiers Terry Virgo reveals the surprising truth that the Jesus who turned water into wine is ready to make every life taste better, both now and eternally. Because when we let Jesus take charge, our biggest problems are sorted out and we are free from the pressure of relying on ourselves for everything.
Easy-to-read, short, clear, faithful and conversational, this is a perfect book to give to a non-believing friend.
Contents
1. The Day the Wine Ran Out
2. Real Life Jesus
3. Jesus Says the Strangest Things
4. Change
Specification
| | |
| --- | --- |
| Author | Terry Virgo |
| ISBN | 9781784983239 |
| Format | Paperback |
| First published | 2018 |
| Dimensions | 4.3" x 7" x 0.2" |
| Language | English |
| Pages | 48 |
| Publisher | The Good Book Company |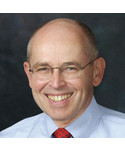 Terry Virgo makes a familiar story about a wedding come alive – and adds a challenge that will transform your life!
A charming, short and very readable introduction to Christianity, through the lens of a very surprising story. Bright, clear and illuminating.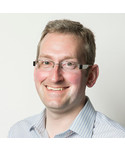 So many people have a view of Jesus — if they have any view of him at all — that he will somehow take the flavor out of life if you get too close to him. Terry Virgo shows how wrong a view that is. Jesus came to give life, the fuller, richer, tastier life we all sense we need.