QCA: Did the devil make me do it? (Spanish)
and other questions about Satan, evil spirits and demons
An introduction to what the Bible says about the devil, evil spirits and demon possession
Part of the Questions Christians Ask series.
When Jesus walked the earth, he cast out demons and had powerful encounters with the devil. But who exactly is the devil, and where did he come from? And what is he up to in the world today?
This short, readable book explains clearly and simply what we can say with certainty from the Bible and Satan, demons and evil spirits.
Suitable for all Christians - especially those who are struggling with questions about Satan.
Part of the Questions Christians Ask series: a range of short, simple books designed to help Christians understand what God has said about these questions and many more in the Bible.
Contents
1. Origins: Where did Satan come from?
2. Activity: What is Satan like and what does he do?
3. Control: What is demon possession?
4. End: How did Jesus defeat Satan?
5. Walk: How should we live in a world where Satan still prowls?
Free extras
Specification
| | |
| --- | --- |
| Contributors | Mike McKinley |
| ISBN | 9780825458248 |
| Format | Paperback |
| Dimensions | 1.7" x 2.8" x 0.2" |
| Language | Spanish |
| Pages | 96 |
| Publisher | Editorial Portavoz |
Also available in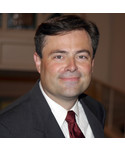 Mark Dever
Senior Pastor of Capitol Hill Baptist Church, Washington DC
In his great little book, Mike McKinley tell us that the Devil is real, ugly, dangerous and defeated.  I loved the book and I've got lots of extra copies to use with others!
Steve Timmis
Co-author of Total Church and Global Director of Acts 29
A great series and an excellent resource. Important issues tackled thoughtfully, carefully, thoroughly and biblically. You couldn't ask for anything more. So don't. Buy these and use them well.
Did the devil make me do it?
Dave McDonald, Macarisms, August 18th 2014
Did the devil make me do it? is a breath of fresh air. It's not cynical or dismissive, but neither is it speculative or superstitious. This book directs us to the Bible for our answers. It engages with the text of Scripture to remind us that there is a created being called the devil, and we must take him very seriously. Jesus did.... continue reading