Sipping Saltwater
How to find lasting satisfaction in a world of thirst
A unique take on understanding idolatry and how it affects Christians, particularly in our contemporary culture of numerous hidden idols.
A unique angle on the problem of idolatry and how it affects Christians, particularly in our contemporary culture of numerous hidden idols.
The uniqueness of this book comes in the metaphor of sipping saltwater. Even as Christians, we 'sip' on idols such as money, relationships, careers, sex, food, human approval…the list is endless. These things promise to satisfy us—to quench our thirst. In the end, however, they fail to do so and leave us thirstier than we were before drinking them. To make matters worse, we are left with devastating hangovers—the negative consequences of our idolatry.
This book enables readers to identify their own source(s) of saltwater and explains how to quench their thirst with Jesus' living water—the only drink that will ever truly satisfy us both now and for eternity. It inspires readers to go on in the Christian life as they started—by making Jesus the center of our lives and giving our worship to him.
Contents
1. Our nagging thirst
2. Our drink of choice
3. The saltwater cycle
4. Living water
5. Water fountains
6. Quenched
7. God - Garbage - Gift
8. Money
9. Sex
10. Control
11. Comfort
12. Busyness
13. People
14. Food
15. Works
Specification
| | |
| --- | --- |
| Author | Steve Hoppe |
| ISBN | 9781784981822 |
| Format | Paperback |
| First published | 2017 |
| Dimensions | 5.1" x 7.8" x 0.4" |
| Language | US English |
| Pages | 160 |
| Publisher | The Good Book Company |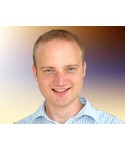 The idea that we are constantly sipping saltwater is an extremely helpful image which is then carefully applied to our battle with sin. It is beautifully honest, packed with stories, and ultimately full of hope in Christ.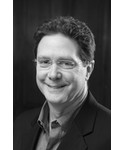 Our lives get more busy yet more empty. Steve gets this—he gets us. He describes what you feel, why you feel like that, and walks with you to a better way. And, somehow, he does it in a way that makes you feel heard, even befriended. Within two pages you will be drawn in by Steve's honesty and how he seems to speak to you. Then you read the entire book—hope rising with each chapter. Since one chapter will be uniquely yours, you will double back, re-read that chapter, and act on that hope.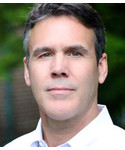 In Sipping Saltwater, Steve grabs your attention from the very first sentence. He sheds unique insight into idolatry through vivid imagery and solid biblical instruction. He powerfully points you to the only One who can and will quench your thirst. I will be sharing this book with those I counsel—both professing Christians and those who profess no faith at all.
"Relatable, Convicting, and Inspiring"
Thank you, Steve, for writing with such transparency and vulnerability. We all have our struggles - Steve courageously walks us through his with the hope that it would encourage us in ours and deepen our relationship with the Lord. Steve uses powerful and relatable examples of how just about anything can be received as a gift or become an idol. Even behavior praised by society can be displeasing to the Lord. This is the best book I've read this year!
"Thought-provoking, sincere lens into the pervasive issue of idolatry"
As a scholar I am drawn towards literature that presents arguments that are accessible yet challenging, relevant while innovative, grounded in supporting evidence, and stimulating to engender productive reflection and rich discussion. Sipping Saltwater not only exhibits these qualities but has significantly impacted me by illuminating areas of struggle, inviting reflection and application, and providing a clear path to experiencing freedom from these struggles. The author's stories, Biblical underpinnings, inclusion of a breadth of idols permeating our culture, and practical implications will captivate any audience.
"Everyone needs to read this book"
Once I started to read this book I couldn't put it down. I was touched by the author's honestly and the details he shared about his own personal experiences. It reminded me of how this beautiful world we live in is really a temporary place and the real prize is not a fancy car or big house or new shoes but eternal life with God. How often do we forget? It's okay to enjoy the gifts God has given us, but when idolize these gifts that's when we start "Sipping Saltwater". Steve Hoppe breaks these lessons down so clearly and provides Bible references which is great for a novice Bible reader like myself. Before I even finished the book I was thinking of ways I could be closer to God. If you know someone that is struggling in any capacity this book is for them. I would recommend to all my family and friends.
"Refreshing!"
Everyone once in a while there comes a compelling collection of words that not only refresh the heart and mind but encourage the soul. This book fits that description. It will meet the reader at whatever season they are in and point them to the True Hope. It's insightful, it's practical, it's light yet at the same time, weighty. A page turner - I read it in 24 hours. It also makes a for wonderful gift. The only negative feedback I have is I wish this book existed ten years ago because salt water hangovers are the worst!
"Author sharing his own struggles of sipping salt water"
My dear friend recommended this book to me and I am so glad she did. Once I opened this book I couldn't put it down. The author, Steve, is so open and humble about sharing his own struggles and shame....his humility is what really drew me into what he was trying to say. Fascinating and convicting all at the same time. We don't realize how we are floating in the middle of the wide big ocean sipping salt water and....dying slowly. I will recommend this to book any Christians...or non christians. I just noticed they have an audio version. I am going to get that so my busy husband can listen, too.
"Gripping Stories With A Shock Factor!"
I didn't know what to expect from the title. But, I had this book read in about 48hrs. Which for me and my short attention span is a miracle. What kept me engaged was the gripping true stories with a crazy shock factor. Most important...the underlying message and moral of all these stories.
"Reminded me of Keller"
I haven't read a book with this firm grasp on the problem with idolatry through the lens of reformed theology since Tim Keller's "Counterfeit Gods." This book changed my spiritual life and brought me to a new place of intimacy with God. The newest staple to add to any ChristIan thinkers library. A must read for those seeking a more intimate relationship with the Lord. Thank you, Mr. Hoppe.
"Encouraging"
I recently listened to the audio version Sipping Saltwater. I found it encouraging and theologically sound. Not very preachy and down to earth. It had a good balance between the author's personal story and examples from others. The author teaches to look at things as a gift from God and not to idolize things that seem good to drink on the surface (like saltwater) but would harm you in the end. Especially refreshing to me is the author's acknowledging on many issues you can go to one extreme or the other and both are sinful. Like you can over-work or be too lazy, you can not care about your body, or on the other hand worry too much about your health. The true path to righteousness is to drink from the Living Water that only Jesus can give and find our proper relationship to ourselves and to the world around us through Him.
"Eloquent, transparent, and theologically rich"
This book is a must-read for both Christians and those who lack faith. Steve writes about the human condition with gripping stories and humble reflections about his own life. In the end, he points us beautifully to the One who will ultimately quench our thirst for eternity- Jesus Christ. This is a phenomenal book on the topic of idolatry. I highly recommend it.
"Concise and stimulating read"
A wonderful critique of the human condition and the gifts that God provides. If only we could learn to appreciate what he provides. An easy read with some important messages.