Sunny Side Up
The breakfast conversation that could change your life
A life-changing breakfast conversation that encourages men to live wholeheartedly for Christ
What event could change your life? Winning the lottery? Getting a promotion? Getting a degree? Scoring a home run, or a winning goal?
It might be hard to believe, but a breakfast conversation could be the most consequential event in your life!
Looking at the breakfast conversation between Jesus and Peter in John 21, we see how Peter's life changed forever as he was challenged to step up and play his part in God's big plan.
And Jesus has an exciting challenge for all of us today. As Jesus captures our hearts with his love and forgiveness, we'll be motivated to be part of something truly extraordinary.
Perfect to read with men who you'd like to encourage to live all out for Christ or to give away at men's breakfasts.
Contents
Intro: The Most Important Meal of the Day
Ch 1: Heart-Healthy Options
Ch 2: Finding Our Place at the Table
Ch 3: Service with a Smile
Ch 4: A Side of Bacon
Ch 5: Cracked Eggs
Conclusion
Specification
| | |
| --- | --- |
| Author | Dan DeWitt |
| ISBN | 9781784982942 |
| Format | Paperback |
| First published | 2019 |
| Dimensions | 5.1" x 7.8" |
| Language | English |
| Pages | 112 |
| Publisher | The Good Book Company |
Other information
Dan DeWitt is the author of "Life in the Wild" and "The Friend Who Forgives"
This is more substantial and of longer-lasting value than any power breakfast I know. I found Dan's book current, relevant, and life changing.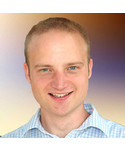 What a great little book! It is profound and challenging but also joyfully optimistic. It didn't just tell me to follow Jesus, it helped me want to. This will really help anyone who is trying to work out what following Jesus actually means.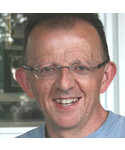 There aren't many books aimed at guys who are on the fringe of church and aren't really readers, but Dan DeWitt has produced a great one! This book is straightforward, funny and pulls no punches as it walks us through Jesus' breakfast with his friend Peter. Read it yourself and then read it with a mate – it will do both of you real good!