Galatians For You (Traditional Chinese)
For reading, for feeding, for leading
Timothy Keller's expository guide to Galatians will excite ordinary Christians in their faith and equip teachers and preachers in their work.
Part of the God's Word For You series.
First in a new series of expository guides to the Bible, Timothy Keller's Galatians For You walks you through the book of Galatians, showing how the gospel message changes the whole of our lives.
Combining a close attention to the detail of the text with Timothy Keller's trademark gift for clear explanation and compelling insights, this resource will both engage your mind and stir your heart.
Download the trailer with Tim Keller here (right click and save as to download)
"Galatians is all about the gospel - the gospel all of us need throughout all of our lives. It's dynamite, and I pray that its powerful message explodes in your heart as you read this book."
- Timothy Keller
Galatians for You is a uniquely flexible resource. It can simply be read as a book; used as a daily devotional, complete with reflection questions; or utilized by anyone who has a teaching ministry, to help small-group leaders understand and apply the text, and to give preachers helpful ways of connecting timeless Bible truths to today's world.
Galatians for You is designed to work alongside Gospel Matters, Timothy Keller's Bible study resource for small groups and individuals.
Contents
Series preface
Introduction to Galatians
1. The Uniqueness of the Gospel 1:1 - 9
2. God's Amazing Grace 1:10 - 24
3. Gospel Unity 2:1 - 10
4. Living in Line with the Gospel 2:11 - 21
5. You Never Leave it Behind 3:1 - 14
6. The Law in the Gospel Life 3:15 - 25
7. Children of God 3:26 - 4:7
8. Two Religions, Two Ministries 4:8 - 20
9. Grace to the Barren 4:21 - 31
10. Gospel Freedom 5:1 - 15
11. Gospel Character 5:16 - 25
12. Gospel Relationships 5:26 - 6:5
13. Sowing and Reaping 6:6 - 18
Glossary
Appendix
Bibliography
Specification
| | |
| --- | --- |
| Contributors | Dr Timothy Keller |
| ISBN | 9789861984797 |
| Format | Paperback |
| Dimensions | 5.8" x 8.3" x 0.6" |
| Language | Traditional Chinese |
| Pages | 232 |
| Publisher | CEF Press |
Also available in
Other information
Find out what others are saying about 'Galatians For You' here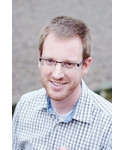 Tim Challies
Blogger
With all the talk of being gospel-centered today, this book takes us to Galatians and clearly, helpfully illustrates exactly how Paul called on the people he loved to center their lives and their church upon the gospel.
Steve McCoy
Pastor, Doxa Fellowship, Woodstock, Illinois, and blogger at Reformissionary
I've just started using Galatians For You for my new series of sermons through Galatians. This is the one resource that I could put in the hands of any member of my church and they would find it helpful for personal reading & study, for teaching others, etc. I'm looking forward to adding each new expository guide to my library as they are released, and they will be some of the most recommended books in my church because they are accessible to every Christian at every level of maturity in Christ. What a great idea!
"So encouraged!"
(Review written for 'Galatians For You')
The Lord has used this series to renew my passion for the Bible and in so doing, has taken me back to my first love of Jesus. Thank you to the authors for such a clear and concise explanation of the Scriptures.

I started reading this series earlier in the year to try to help me read and understand the Bible more. I started with Galatians and was so encouraged to learn again of the amazing truth of the Gospel and the hope we have in Jesus (not in anything else). It has also really helped me to understand the context of a lot of the verses so they seem even more meaningful (and powerful) to me!
"Galatians study book"
(Review written for 'Galatians For You')
Great fast delivery. Thank you! I bought these for our Home group to study as part of a Church wide study. There are some challenging questions in there that help you think of how these teaching apply to our lives today - just what we all need!