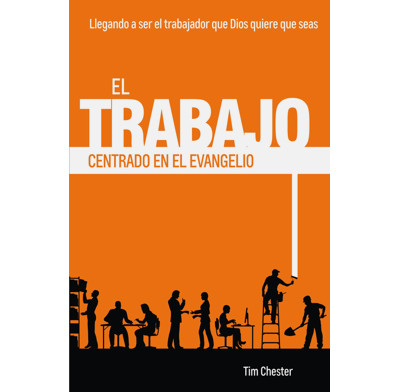 Gospel Centered Work (Spanish)
Becoming the worker God wants you to be
14 guided studies, crammed with practical application, on how Christians should view work
In Gospel-Centered Work you'll discover how the good news about Jesus transforms the way we think about our work in surprising and practical ways.
Use this book on your own or with a group of colleagues to discover how we serve a working God; how Christian belief transforms the central problems we experience with work; and how the workplace can be a place for long-term effective gospel witness.
Suitable for any Christian who works, whether in the home or in the workplace, in paid-ministry or in the secular workforce.
Contents
Part one: Gospel work
1. God works
2. Nothing works
3. Jesus works
4. Good works
Part two: Transforming work
5. I'm worried about my work
6. I'm afraid of my boss
7. I can't bear to fail
8. I find it hard to stop
9. I can't get on with them
Part three: Mission work
10. Blessing
11. Decisions
12. Witness
13. Community
Conclusion
14. God at work
Specification
| | |
| --- | --- |
| Contributors | Tim Chester |
| ISBN | 9781944586089 |
| Format | Paperback |
| First published | December 2016 |
| Dimensions | 6.2" x 8.8" |
| Language | Spanish |
| No. of studies | 14 |
| Publisher | Poiema Publicaciones |
Also available in