Is God anti-gay? (Spanish)
and other questions about homosexuality, the Bible and same-sex attraction
A practical and sensitive exploration of the Bible's teaching on homosexuality.
Part of the Questions Christians Ask series.
It's the hot topic of the moment. Christians, the church and the Bible seem to be out of step with modern attitudes towards homosexuality. And there is growing hostility towards those who hold a different view to the culture's. So is God homophobic? And how do we relate to both Christians and non-Christians who experience same-sex attraction?
In this short, simple book, Sam Allberry wants to help confused Christians understand what God has said about these questions in the scriptures. Drawing on his own experience, he offers a positive and liberating way forward through the debate.
This revised and updated version includes answers to some new questions, including:
• Should Christians attend gay weddings?
• Isn't the Christian view of sexuality dangerous and harmful?
• Is it sinful to experience same-sex attraction?
Download the full trailer.
Download the full interview.
Part of the Questions Christians Ask series: a range of short, simple books designed to help Christians understand what God has said about these questions and many more in the Bible.
Free extras
Specification
| | |
| --- | --- |
| Contributors | Sam Allberry |
| ISBN | 9780825458217 |
| Format | Paperback |
| Dimensions | 1.7" x 2.8" x 0.2" |
| Language | Spanish |
| Pages | 112 |
| Publisher | Editorial Portavoz |
Also available in
Other information
Listen to a Q&A with Sam from Boyce College, Louisville
Watch Sam at an Is God Anti-Gay conference at Westside Church
(4 sessions + Q&A)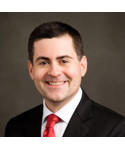 Russell D. Moore
Editor in Chief, Christianity Today
The gospel is good news, for homosexuals too. The gospel doesn't define us by our temptations but by the righteousness of Christ. This book sets forth the biblical case. The author captures perfectly the gospel's call to repentance and offer of mercy. Read this book and consider how God is calling you to love, in word and in deed, all of those around you.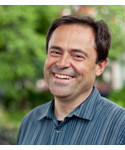 Mark Dever
Sr. Pastor of Capitol Hill Baptist Church
Empathetic & wise, learned and clear, hopeful and kind - this book by Sam Allberry is on a topic that can be very challenging.  It would be helpful for just about anyone to read.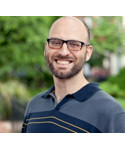 Jonathan Leeman
Editorial Director of 9Marks Ministries; author of Reverberation and The Surprising Offense of God's Love
EXCELLENT. Short, clear, kind, understanding... this needs to be widely distributed.