1 Peter For You
ebook
Offering real joy on our journey through this world
Expository Bible-study guide to 1 Peter helping Christians under cultural pressure.
Part of the God's Word For You series.
The book of 1 Peter could have been written for our times—a time of antagonism toward biblical ethics, and the marginalization of biblical Christians. Into that culture—our culture—Peter speaks of hope and offers joy as he points believers home to heaven.
Juan Sanchez brings his experience of ministry in the US and Latin America, and his pastoral wisdom and insight, to this wonderful epistle—an epistle that every Christian needs to treasure today.
There is an accompanying Good Book Guide available containing Bible studies for small groups.
Contents
Series Preface
Foreword
Introduction
1. Elect Exiles 1:1-5
2. Joy in Suffering 1:6-12
3. How Shall we now Live? 1:13-21
4. Love Jesus? Then Love the Church 1:22 – 2:3
5. The Greatest Building, The Greatest Story 2:4-8
6. A Grander View of your Church 2:9-12
7. Follow in His Steps 2:13-25
8. Better to Suffer for Doing Good 3:1-17
9. The Pathway to Glory 3:18 – 4:6
10. Keep your Heads, Follow your Shepherds 4:7-11; 5:1-5
11. Stay Joyful, Stand Firm 4:12-19; 5:6-14
Glossary
Appendix
Free extras
Specification
| | |
| --- | --- |
| Contributors | Juan R. Sanchez Jr |
| ISBN | 9781784980368 |
| Format | eBook |
| First published | April 2016 |
| Language | English |
| Publisher | The Good Book Company |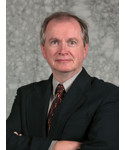 Don Carson
Research Professor of New Testament, Trinity Evangelical Divinity School
Expositions that simultaneously expound a biblical text accurately and apply it to the target audience tellingly are rare. This is one of the rare ones. It is all the more important because through it Peter speaks to the Western church in the twenty-first century: God is preparing his people for the privilege of suffering service in the light of the grace that has been revealed in Christ Jesus and of the glory that is yet to come.
"Basic but helpful"
(Review written for '1 Peter For You')
Among all the 'For You" series I have gone through so far, this is probably one that doesn't bring so much in dept reflections, even though it contains accurate insights. It is a good and helpful guide for someone who studies 1 Peter the first time.
"Good but not great"
(Review written for '1 Peter For You')
I have enjoyed many of the 'for you' series. This wasn't one of my favourites - I found it a touch dry/repetitive to be truthful - but nevertheless it provided much Godly teaching.
"Recommended"
(Review written for '1 Peter For You')
We used this for our Small Group leaders to prepare in leading their groups through a series on 1st Peter. Like the others books I've used in this series, I found it to be practical, easy to read and full of useful insights and challenges. Yes it is slightly repetitive on the theme of suffering for your faith, but to be fair 1st Peter emphasises this theme repeatedly so I think it is pretty true to the text.
"Praise for 1 Peter for you"
(Review written for '1 Peter For You')
If you want to gain an excellent understanding of 1 Peter in an easily readable format then this book is for you. It is the first book I have read by Juan Sanchez and I must say I was taken aback by his clarity, contextual understanding and warmth and relevance of application. He also has a wonderful command of the written word. I have studied 1 Peter several times but found this book full of fresh and accurate insights, as Juan Sanchez related the text to the overall context of the book and the situation of its original audience. I would highly recommend this as a helpful resource for anyone wanting to study 1 Peter and look forward to his next offering!