Being the Bad Guys
How to Live for Jesus in a World That Says You Shouldn't
How to live confidently for Jesus in today's world.
The church used to be recognized as a force for good, but this is changing rapidly. Christians are now often seen as the bad guys, losing both respect and influence.
In our post-Christian culture, how do we offer the gospel to those around us who view it as not only wrong but possibly dangerous? And how do we ensure that the secular worldview does not entice us away with its constant barrage, online and elsewhere, of messages about self-determinism?
Author Stephen McAlpine offers an analysis of how our culture ended up this way and explains key points of tension between biblical Christianity and secular culture.
He encourages Christians not to be ashamed of the gospel as it is more liberating, fulfilling and joyful than anything the world has to offer. He also offers strategies for coping in this world, with its opposing values, and for reaching out to others wisely with the truth.
Stephen McAlpine is an author, blogger and pastor. He also works with City Bible Forum, a network which trains and mentors Christian city workers across Australia, and he is part of an outreach initiative called Third Space.
If you buy 20+ copies, you have the option of scheduling a free call with Stephen McAlpine. Use this call to ask questions and consider how the principles in the book apply to your specific ministry context. Download more information or email publicity@thegoodbook.com to schedule your call.
Contents
Part One: How Did We Get to Be the Bad Guy?
1. Why This Sudden Hostility?
2. Why the Surprise?
Part Two: What Does Being the Bad Guy Look Like?
3. Binary Beige vs. Diverse Rainbows
4. Loud Power vs. Voiceless Victims
5. Self-Denial vs. Self-Actualization
Part Three: Being the Best Bad Guy You Can Be
6. Don't Renovate the Wrong House
7. Faithful, Faultless and Fearless
8. The City and the City
Free extras
Specification
| | |
| --- | --- |
| Author | Stephen McAlpine |
| ISBN | 9781784985981 |
| Format | Paperback |
| First published | February 2021 |
| Dimensions | 5.1" x 7.8" x 0.3" |
| Case quantity | 50 |
| Language | English |
| Pages | 144 |
| Publisher | The Good Book Company |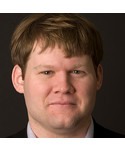 Collin Hansen
Editorial Director, The Gospel Coalition
Stephen McAlpine doesn't just describe the chilling change in our Western cultural climate. He also shows the way to follow Jesus through the storms.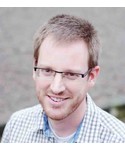 Tim Challies
Blogger; Author, Epic and Visual Theology
It's undoubtedly a fallacy to think that any period of history has been static, free from any significant societal change. But it's undoubtedly equally true that in our particular period of history we are witnessing change that is both swift and seismic. One of the most jarring changes for Christians has been our transformation from being good guys to bad guys. At a time like this we need guidance on how to live for Jesus, and that's exactly the guidance Stephen McAlpine so aptly provides in this excellent book.
John Anderson
Former Deputy Prime Minister of Australia
This is a must-read for anyone grappling to understand the staggering changes in our society as all the old certainties—and notions of how we relate to each other—are suddenly swept out to sea and replaced by a strident new authoritism that seeks to drown out all dissent. McAlpine is deeply perceptive and writes with the simple clarity that only a master of complex issues can provide. At last we can find a neat and accessible explanation of what is happening in our culture.
How To Represent Jesus In A Secular World
Amber Thiessen, January 27th 2020
Are we, as people who love and follow Jesus, ready to answer the questions of a hostile, secular culture, focused on determining their own identity. What about to answer those who are confused and uncertain, looking for a meaningful answer about who they are. Are we ready to engage with the suffering and struggling around us with the truth of life's meaning, purpose and restoration through the gospel?... continue reading
"Stephen McAlpine brilliantly analyzes the culture we live in"
Jesvin Jose, February 3rd 2021
Welcome to post-Christian reality! We are now seeing a new religion built on individual autonomy and personal fulfilment. And it's a religion that's hostile to the gospel of Jesus Christ. But we shouldn't be surprised at such hostility if we know our Bibles well. Why? Because Jesus guaranteed such hostility.... continue reading
Challenging and thought provoking
Rachel Sloan, February 18th 2021
This is a challenging but necessary book. Very thought-provoking and one I'd recommend to anyone trying to engage with how the world sees Christians.... continue reading