Futureproof
How to Live for Jesus in a Culture That Keeps on Changing
Explores the increasingly secular direction that our western culture is heading and shows how the gospel equips Christians and churches to face the future with confidence.
We are living in a time of rapid cultural change, when Christian views are often seen as outdated and even dangerous. This can leave us feeling anxious about how to live out what we believe and uncertain about the future of the church.
Stephen McAlpine's first book, Being the Bad Guys, sought to explain how our culture ended up so far away from biblical Christianity and how to reach out with the gospel wisely. In this book, he explores where things are heading and what we can do about that now, both as individuals and as a church.
Stephen examines secular narratives about purpose and authenticity, connectedness and progress, and compares them to the promises made by the Bible. He shows that the Bible offers a more satisfying, more realistic, and more hopeful vision of the future.
He also examines the things that cause many Christians and non-Christians to be anxious about the future: technological change, political polarization, clashes over climate, and culture wars around gender and identity. He reminds readers that God is in control and helps them to think through how they can live wholeheartedly for Christ, facing the challenges of the future with confidence and leading the way in terms of citizenship, stewardship, and community.
Formerly a pastor and church planter, Stephen McAlpine now writes and speaks on theology, church and culture. He also serves churches and Christian schools as a consultant, and blogs at stephenmcalpine.com.
Contents
Introduction

The Church of Back to the Future
Out-Purpose the Culture
Out-Relate the Culture
Outlast the Culture
Polarization: How to Flourish as a Community
Technology: How to Flourish as a Participant
Culture Wars: How to Flourish as a Citizen
Ecology: How to Flourish as a Steward




Afterword



Free extras
Specification
| | |
| --- | --- |
| Contributors | Stephen McAlpine |
| ISBN | 9781784989422 |
| Format | Paperback |
| First published | February 2024 |
| Dimensions | 5.1" x 7.8" x 0.3" |
| Language | English |
| Pages | 160 |
| Publisher | The Good Book Company |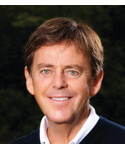 Alistair Begg
Bible Teacher, Truth For Life; Senior Pastor, Parkside Church, Cleveland; Author, Pray Big and A Christian Manifesto
If, like me, Stephen McAlpine's previous book caused you to ask, "Where do we go from here?", here is the answer. It has the same clarity and punchy impact as before. A really good and profoundly helpful book.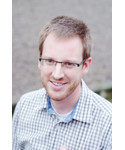 Tim Challies
Blogger; author, Seasons of Sorrow
I invariably find Stephen McAlpine a trusted and insightful commentator on current events, and especially on the relationship between the church and the culture around it. In Futureproof he sets his sights on future events and offers commentary that is just as helpful and just as perceptive— commentary that will help the church live well in this day and prepare itself for days soon to come.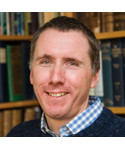 Tim Chester
Crosslands Training; Author of Enjoying God
Are you pessimistic about the future of the church? Then Futureproof is for you. Not that Steve McAlpine is unrealistic about the challenges before us. But he gives us reasons for hope and ideas for action. Eschewing superficial or trendy solutions, Futureproof digs deep into Scripture to prepare us to live well in our changing context and offer true hope in an anxious world.