7 Illustrations From The Friend That Forgives That You Might Have Missed...
One of the joys of illustrating stories like Peter's denial and redemption is that they are rich in detail and provide layers of meaning that might not be apparent on first reading, but continue to speak to us each time we go back to them. We wanted to reflect this experience in the artwork itself, so here are 7 illustrations from The Friend That Forgives that you might not have spotted. Some are there to add biblical accuracy and some are there so parents who know the bible stories can elaborate (and they're also just great fun!)
1. Peter asking a pregnant lady if she has a whale in her stomach as an example of how he often spoke before thinking.
2. On Peter's wall is a painting of him, his dad and his brother Andrew catching their first fish.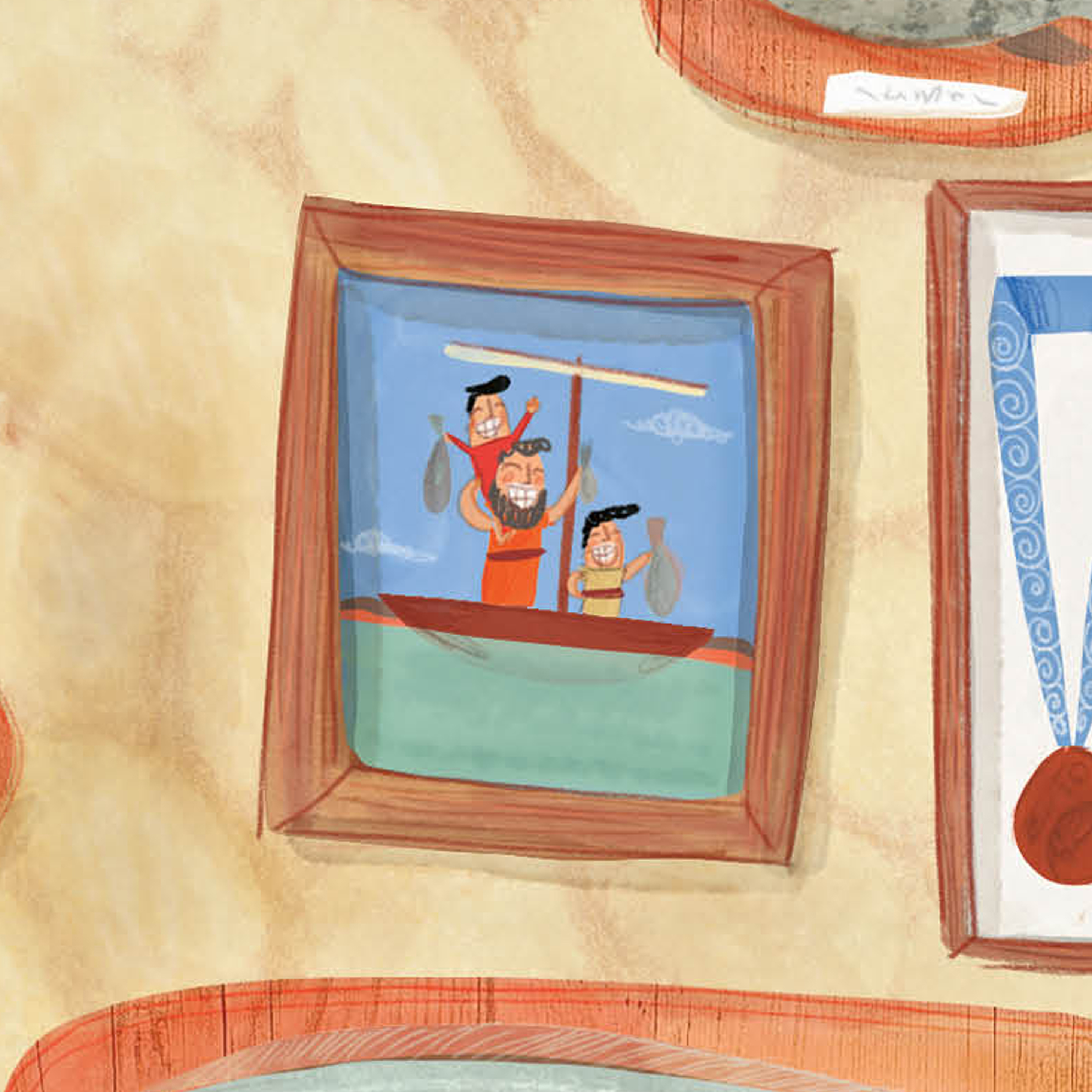 3. In the pentecost scene the speech bubbles contain Peter's sermon from Acts 2 in the different languages listed in the bible passage.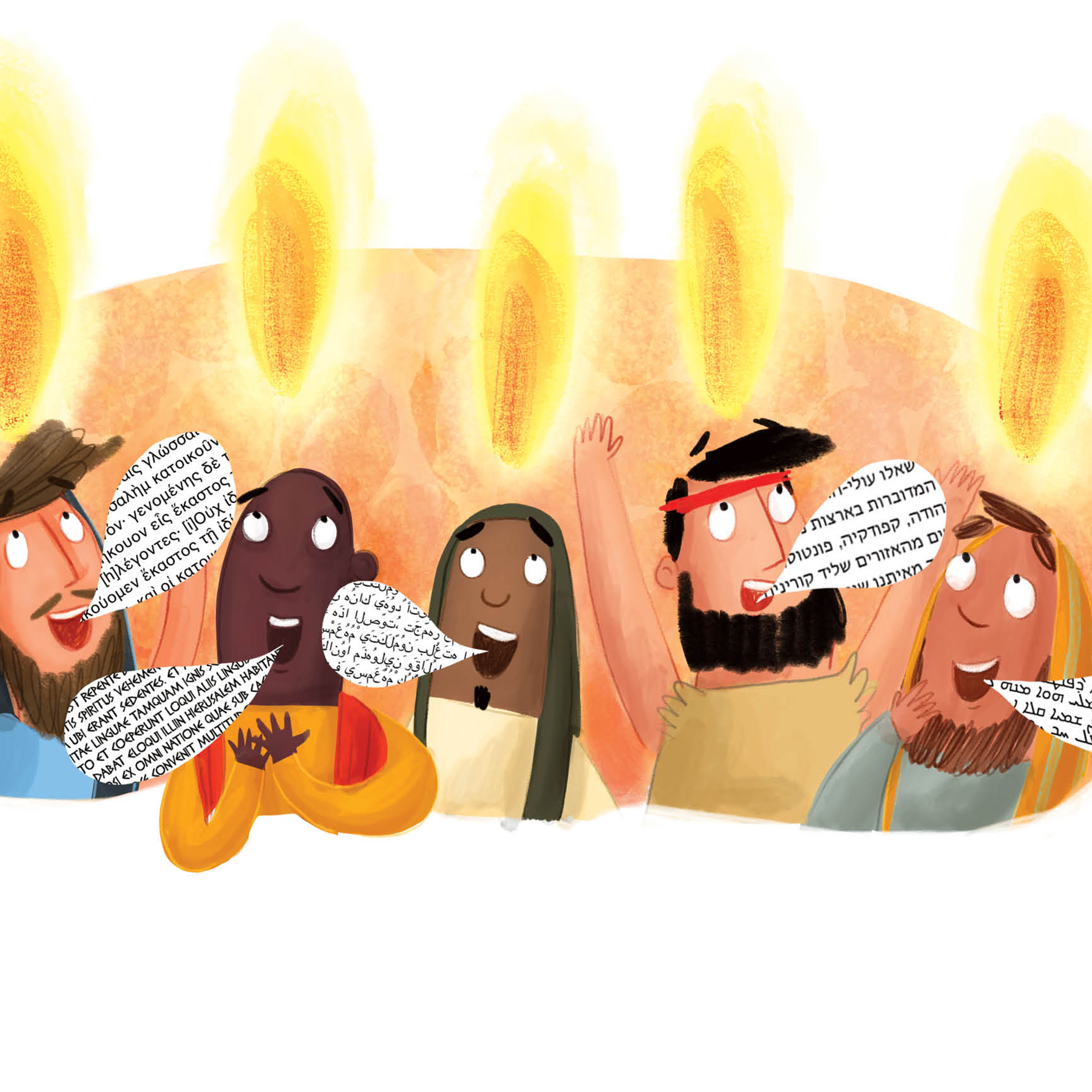 4. In the resurrection scene there's a broken seal on the ground and you can see guards running away in the distance.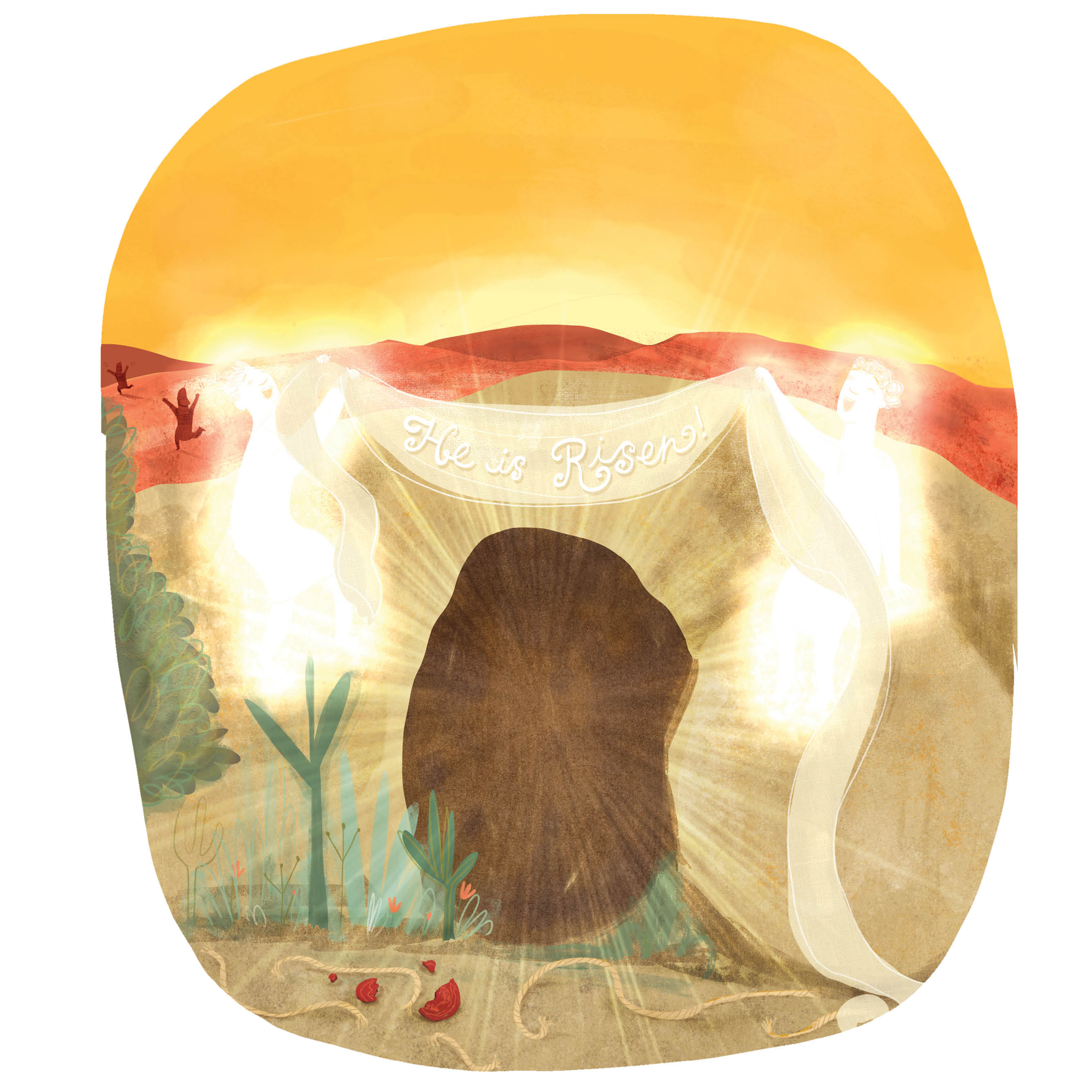 5. This scene shows Peter and John healing the lame man outside the temple from Acts 3 as an example of how Peter became a fisher of men.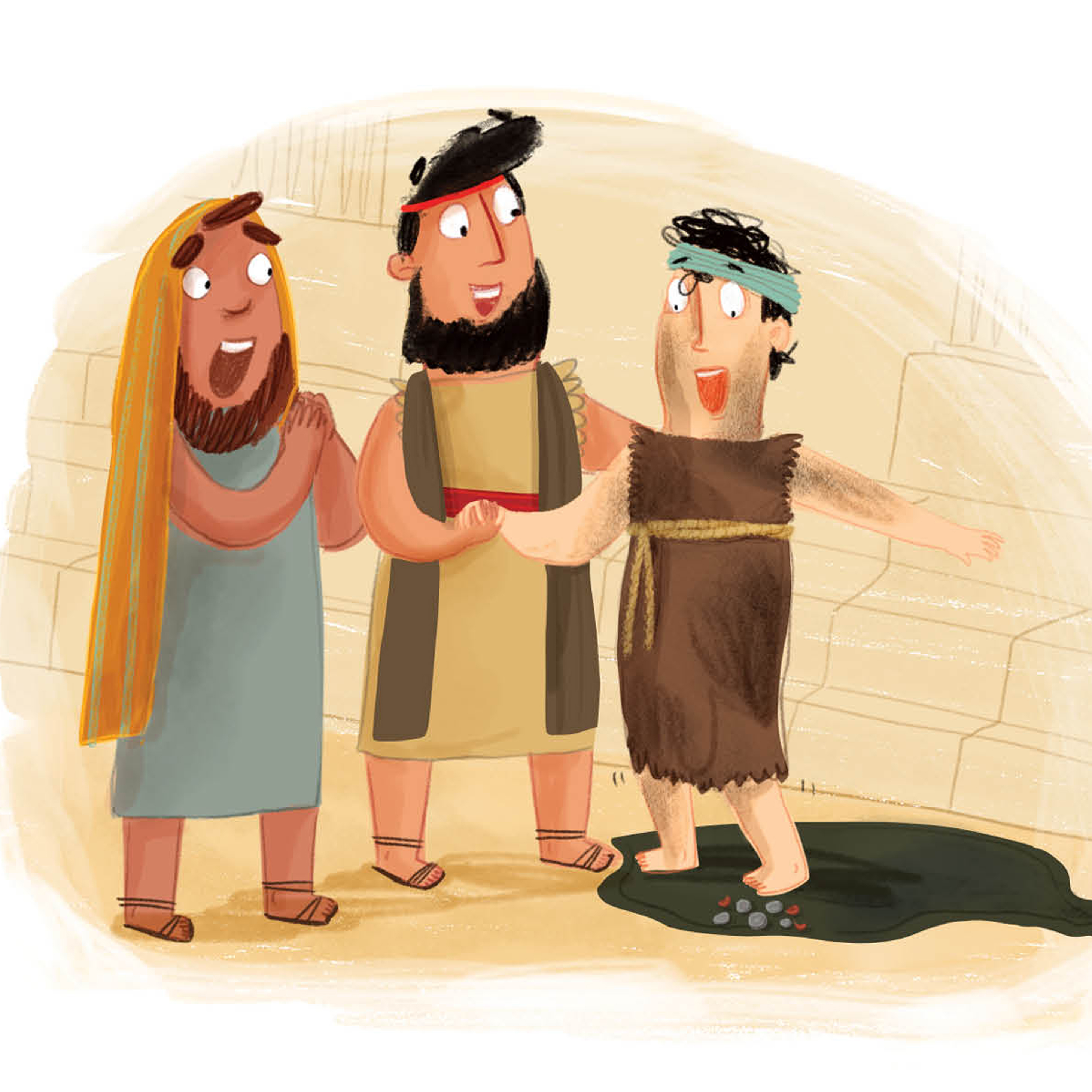 6. The story goes full circle. It starts and ends with Jesus calling Peter from the beach while he fishes.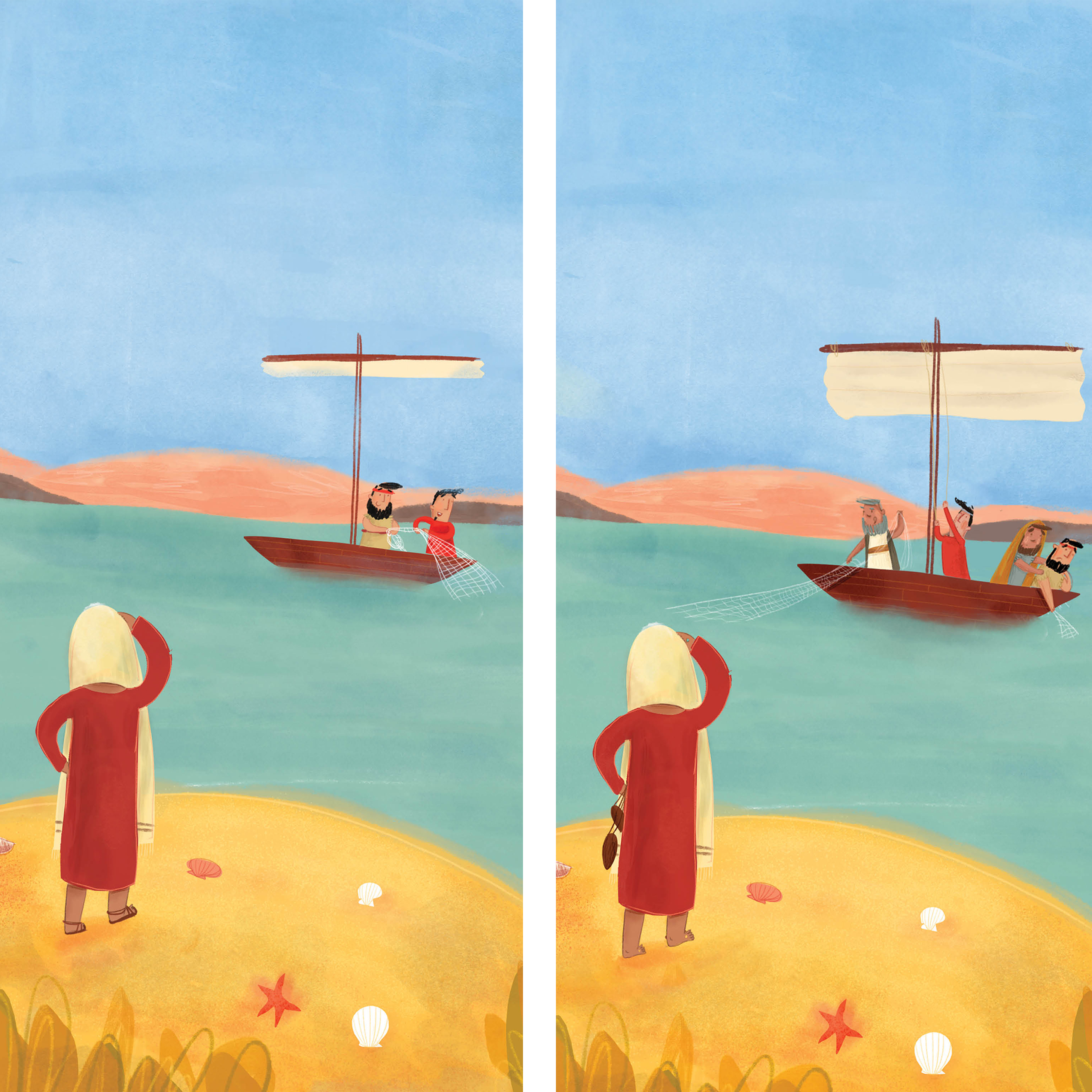 7. The healing of Peter's mother-in-law is an example of how Jesus is a great friend.