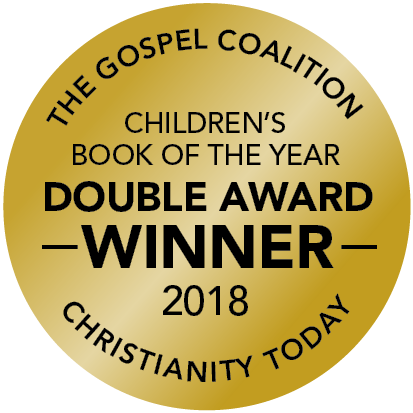 The Friend Who Forgives Storybook
A true story about how Peter failed and Jesus forgave
Bible storybook that points young children to Jesus, the friend who forgives. Ideal for Lent and Easter.
Part of the Tales that Tell the Truth series.
Do you ever talk before you think? Mess up? Let others down?
That's what Peter did, again and again and again, and it led him to abandoning his best friend, Jesus.
Peter loved Jesus. He felt terrible when he pretended not to know him. He thought all was lost when Jesus died.
But after Jesus rose from the dead, he went and found Peter and forgave him. He explained that his death took the punishment for all of Peter's mistakes and that his resurrection showed that the penalty was lifted.
Peter spent the rest of his life telling people that if they put their trust in Jesus, they could be forgiven too—again and again and again.
This book points children to Jesus, the friend who will forgive them again and again and again. Makes a great book for Lent and Easter.
Free downloadable lesson plans, coloring sheets and activities make this a useful homeschool resource.
There is an accompanying coloring and activity book, board book version for 2-4 year olds and family devotional available for purchase.
Free extras
Specification
| | |
| --- | --- |
| Age range: | 3 - 6 |
| Contributors | Dan DeWitt, Catalina Echeverri |
| ISBN | 9781784983024 |
| Format | Hardback |
| First published | September 2018 |
| Dimensions | 8.7" x 10.2" x 0.4" |
| Case quantity | 34 |
| Language | English |
| Pages | 32 |
| Publisher | The Good Book Company |
Also available in
Other information
This is a first storybook for Dan, although he has self-published some chapter books for older children called The Owlings. He is also the author of Life in the Wild.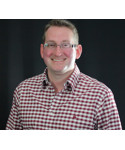 Sam Allberry
Pastor at Immanuel Church, Nashville; author of Is God Anti-Gay? and What Does God Have to Say About Our Bodies?
We don't need to look like Peter or sound like Peter to find ourselves acting like Peter — saying foolish things to and about Jesus Christ. So it's great to be reminded how Jesus is always a far better friend to us than we are to him.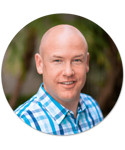 Jimmy Scroggins
Lead Pastor, Family Church
This book is beautifully illustrated, theologically strong, and, most importantly, kids will love it! As a dad, I want this book because it will help me instill the importance of forgiveness in my kids from a young age.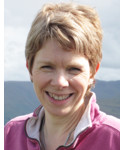 Jane Watkins
Director of Mentoring, Growing Young Disciples
A stunning book that tells the story of bumbling, enthusiastic Peter and his friendship with Jesus, through the good and bad times. It's illustrated with the most beautiful, detailed, and characterful pictures. Another favourite to add to the collection.
"So Happy to Have Found You"
While visiting our granddaughter, she brought me a book she had received as a Christmas gift. It was such a beautifully written and illustrated story. When we got to the end, I said "What a wonderful book, Sophie!" She turned the book over and began pointing to the pictures of the other books available in the series. She said, "I don't have this one or this one or this one." I took note of the titles and authors and that was when I discovered The Good Book company. I received my order so quickly. It was well packaged and contained a thank you note. Sophie received the books for her February birthday. She was so excited, especially about the accompanying activity books. I am so looking forward to our next visit, so we can snuggle up and read! Sophie just turned four and is so interested in Bible stories. I am very grateful to have found such a fine company for amazing products and service. I plan to be a repeat customer. Thank you so much.
"Great Biblical children's book"
We have several of this series of Biblical children's stories and my boys really enjoy them. This is a really good rendition of Jesus forgiving Peter
"Really good"
I bought 3 of this books for Christian and non christian friends children. The children and their parents have really enjoyed the book and being introduced to the bible in a easy accessible way.
"Great book for preschoolers"
We have the whole series of these books. Another great addition. Great pictures and good wording. Our 2 and 3 year old love it!
"Glorious Truth"
The Friend who Forgives helps us teach the truth of God's glorious grace to our kids. A valuable resource for you and your family! @BarbaraReaoch
"Encouragement for All Ages"
The Friend Who Forgives relates the story of the relationship between Peter and Jesus specifically as Peter denied Christ yet Christ forgave Him. This book draws instances from various New Testament passages and retells them in a way that is easy for children to understand. The Friend Who Forgives ends with the simple Gospel reminder that, ". . . if you trust in Jesus, he will forgive you, too - again, and again, and again." I read this book with my two-year-old daughter and she really enjoyed it. Accompanying the story are beautiful illustrations that are fun for kids and enjoyable for adults alike. I'm excited to add this book to my daughter's story time rotation because the reminder of our forgiveness in Christ is one our hearts need daily. The primary audience for this book is young children but older children and adults will find themselves encouraged by reading it too. I received The Friend Who Forgives compliments of The Good Book Company in exchange for my honest review.