8 Gifts To Help 8 People You Know Encounter Christ This Christmas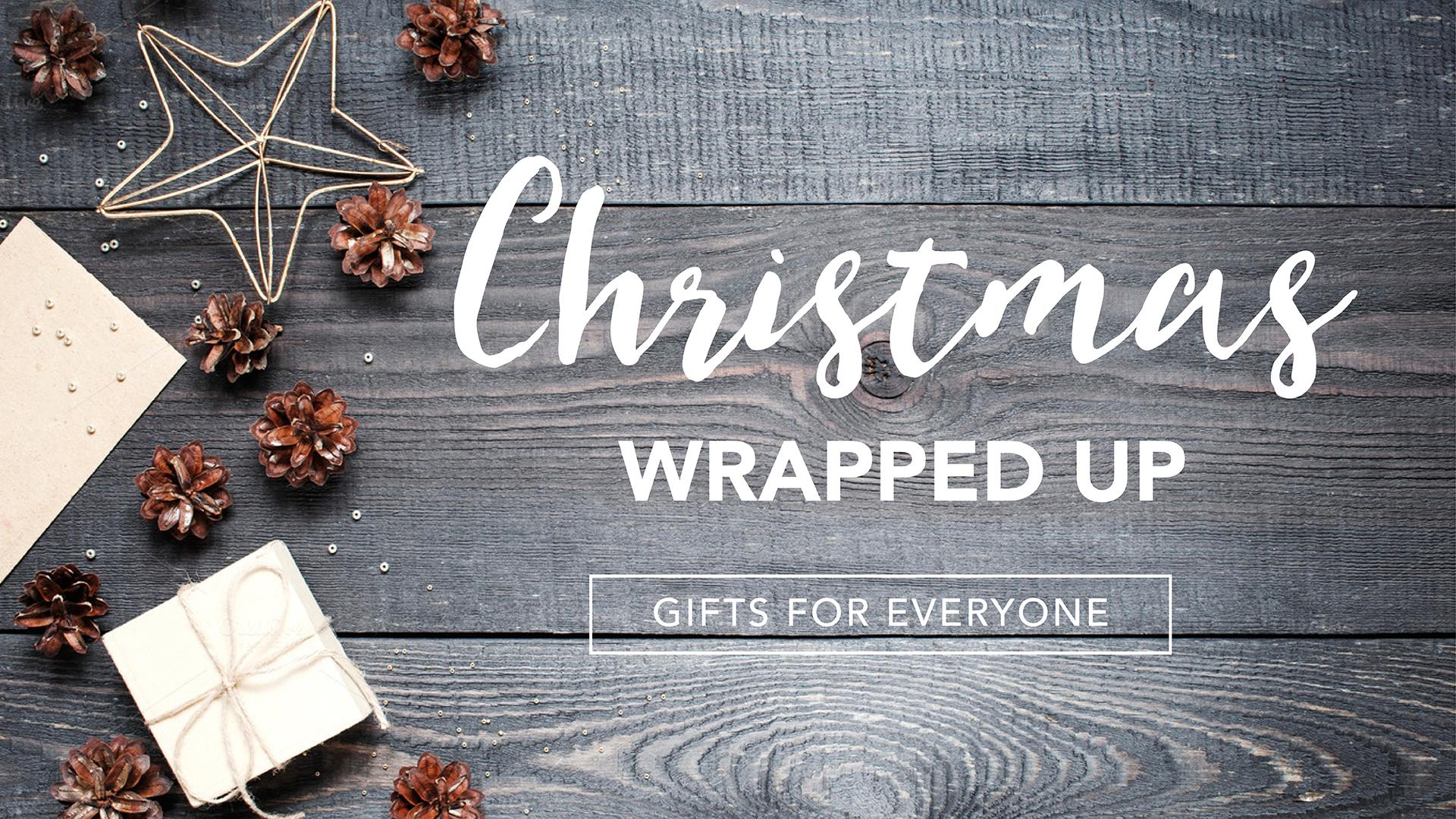 For most of us, the weeks before Christmas are at best busy, and at worst incredibly stressful. And how much more so when we don't take time out to keep our eyes fixed on Jesus! This Advent devotional contains 24 daily readings from 1 Corinthians 13. Sinclair B Ferguson brings the rich theology of the incarnation to life with his trademark warmth and clarity. We'll see what "love" looked like in the life of Christ and be challenged to love like him.
Love Came Down at Christmas
$14.99
$12.74
Advent devotional on 1 Corinthians 13, reflecting on the source of authentic, divine, transforming love.
The Christmas season is probably the best time of year to talk to people about spiritual things. Recent statistics from the Church of England [link] show that Christmas service attendance is the highest it's been for more than a decade. In this short, personal, warm and compelling book by Matt Chandler, we see how the God of the Bible offers what we really crave—joy and peace—at Christmas, all year round, and into eternity!
An Even Better Christmas
$5.99
$4.79
Discover how to make your Christmas even better than all the hype
3. For the drifting Christian: Enjoying God
We believe in God, we serve God, we trust God, but would we say that we enjoy God on a day to day basis? What exactly does a personal relationship with God look like, and how is it even possible?
This seminal work by Tim Chester shows us how we can enjoy God in every moment of every day, whether we are experiencing good times or hard times; whether we are changing nappies, or stuck on a train. He explores how the Father, the Son and the Spirit relate to us in our day-to-day lives, and how to respond.
Enjoying God
$16.99
$14.44
Discover the key to enjoying God in every moment of every day
Lots of people will be taking to their kitchens to bake this Christmas—why not use it as an opportunity to teach children about the birth of Jesus? With 12 recipes and accompanying Bible stories, Bake Through The Bible At Christmas how to make Christmas baking about Christ!
Bake through the Bible at Christmas
$12.99
$10.00
12 Christmas Bible stories for young children with related cooking activities
This stunning graphic realisation brings Luke 1 – 2 to life in a new way, powerfully capturing the joy, pain and emotion of that first Christmas. See it for yourself here. Perfect not just for teens and young adults, but anyone who enjoys graphic novels.
Light in the Darkness
$9.99
$4.00
A stunning graphic realization of the Christmas Story, from Luke 1-2, using nothing but unedited Bible text.
Some people think that Christmas was a "Silent Night". Far from it. It was filled with shouting, singing and screaming! It was as noisy as any of our Christmas celebrations.
This fun and fresh retelling of the Christmas story comes with invitations to make some noise, so that children can join in as parents read to them. But it also shows children that at the heart of the Christmas story is something we should all be quiet and see: God's Son Jesus was born, so that we can be friends with God forever.
A Very Noisy Christmas
$4.99
$2.99
A fun re-telling of the Christmas story for young children, including regular invitations to make some noise!
A great stocking filler—32 pages of colouring, puzzles and mazes based around the Christmas story that children will love. Use alongside The Christmas Promise to discover exactly how God kept His Christmas Promise by sending his New, Forever, Rescuing King.
The Christmas Promise Coloring and Activity Book
$4.99
$4.24
Coloring and activity book based around 'The Christmas Promise'
Christmas Unpacked is a great resource to help children and families explore the Bible together over the Christmas holidays. There are three weeks of Bible readings 7-11 year olds find out for themselves what Christmas is really all about, with pictures and puzzles—plus three weeks of family Bible readings which tie in.
XTB: Christmas Unpacked
$6.99
$5.99
Christmas Unpacked is a great resource to help children and families explore the Bible together over Christmas.
If none of these are what you're looking for, you can browse our entire Christmas range here.