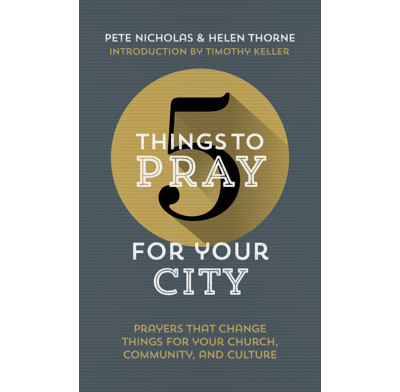 5 Things to Pray for Your City
ebook
Prayers that Change Things for Your Church, Community and Culture
Fresh prayer ideas for 21 aspects of city life, all drawn from Scripture
Part of the 5 Things series.
Our cities are full of people, full of needs, and bursting with opportunity. The United Nations estimates that 60% of the world's population will live in cities by 2030.
Urban churches have the world on our doorstep. But if we want to see God work in our cities and through our churches, we need to pray.
That's where this little book is designed to help. It will enlarge your vision and equip you to pray passionately and powerfully for the salvation and renewal of your city.
Each chapter takes a passage of Scripture and suggests 5 things to pray for an area of city life. Because when we pray in line with God's priorities as found in his word, our prayers are powerful and effective (James 5 v 16)—and that's a truly thrilling prospect.
This book has been developed in partnership with London City Mission and Redeemer City to City, and is flexible enough to be used whatever your urban context.
Use this book to:
• Guide your prayers during your personal quiet times
• Equip church members to pray meaningfully for your city
• Help you prepare expressive public intercessions for church
• Fuel your church prayer meeting
• Initiate and take part in a city-wide prayer movement
Contents
Foreword and series introduction

INTRODUCTION: The Good, the Bad and the Ugly

Life in the City:
Relationships
Work
Rest
Creativity
Care

Justice in the city:
Governance
Economic and social integration
Crime and gangs
Marginalized people
Race and integration

Church in the city:
A prayerful church
A holy church
A global church
A diverse and united church
A growing church

Witness in the city:
The salvation of the city,
Young people
Older people
Internationals
Heavenly city
Specification
| | |
| --- | --- |
| Contributors | Helen Thorne, Pete Nicholas |
| ISBN | 9781784983253 |
| Format | eBook |
| First published | October 2018 |
| Language | English |
| Publisher | The Good Book Company |
Other information
This popular series is designed to boost your prayer life by giving you fresh ideas of what to pray for. Each chapter takes a passage of Scripture and looks at how it can influence how we pray for a specific issue. Be excited by how our prayers really can change things when they are based on God's word.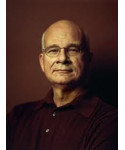 Timothy Keller
The late Founding pastor of Redeemer Presbyterian Church in New York City and Chairman of Redeemer City to City.
Endorsement written for 5 Things to Pray for Your City
There is no better help and guide I know for the task of praying for your city than this book.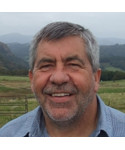 Trevor Archer
London Director, FIEC, UK
Endorsement written for 5 Things to Pray for Your City
This is a wonderfully practical resource to help churches and small groups pray for their city in meaningful and specific ways. Written by two people who are immersed in city ministry, it breathes realism and understanding and gospel expectation. It could be turned to again and again throughout the year with great benefit.
"Very helpfull"
I have found all the books in this series very helpful in preparing corporate intercessions for church worship...I have to change them a bit to make them work ie I to we ...but they are very good