Pray Big
ebook
Learn to Pray Like an Apostle
Pray bigger and pray better
So many of us struggle with prayer. Many books have been written on the subject and there's a reason for that. Prayer comes hard to most of us, in most seasons. And when we do pray, we often don't know what to say. What is it that my Father loves to hear about? What are the best things I could pray for my family, my church, and myself?
I want to pray bigger, and better. And I want you to enjoy praying like that too. And to do that, we need to discover how to pray as the apostle Paul did. Paul clearly enjoyed prayer, and was excited about it. He expected his Father in heaven to hear what he said, and to act in other people's lives accordingly. He prayed and then was "watchful in it with thanksgiving" (Colossians 4 v 2), ready to see how God would be pleased to answer his prayers.
This book focuses on Paul's prayer for his friends in the church in Ephesus, that he recounts to them in Ephesians 1 v 15-23 and 3 v 14-21. The truths that underpin and shape his prayers for them will motivate us to pray and set us an example.
So be inspired by the Apostle Paul to pray bigger and pray better as we look to our heavenly Father to do more than all we ask or imagine!
Contents
Intro - Bigger and Better
1. Dependent
2. Spiritual (but Not Impractical)
3. Pray for Focus
4. Pray for Hope
5. Pray for Riches
6. Pray for Power
7. Pray for Love
8. Can This All Really Happen?
9. Who Will You Pray For?
Specification
| | |
| --- | --- |
| Author | Alistair Begg |
| ISBN | 9781784983376 |
| Format | Electronic book text |
| First published | 2019 |
| Language | English |
| Pages | 112 |
| Publisher | The Good Book Company |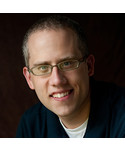 Prayer is so important, and so difficult, that we always need more good books on prayer. Alistair writes with a biblical simplicity and pastoral sincerity that will help you not just feel like you pray, but feel that you can.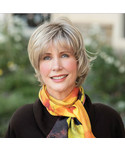 When we get to heaven, we will finally understand how our smallest and most feeble prayers advanced Christ's kingdom in ways we never dreamed. At that point, I don't want to whine, 'Bother! Why didn't I pray bigger?' This book is your best guide to offering up larger-than-life prayers through which God delights to work!
We will be forever grateful to Alistair for how he helped us understand and apply Christian basics to every facet of life and worship, and there is nothing more basic and transformational than prayer. There is no greater challenge for the Western church than to be a praying people; so we are thrilled and grateful for this vital book.
"Practical and Effective"
(Review written for 'Pray Big')
A practical and effective approach to making your prayer life more relevant in today's world. Thoroughly recommend PRAY BIG.
"Very easy to purchase and prompt delivery on line."
Excellent customer service , easy to buy and with immediate download to begin reading.
"Excellent"
(Review written for 'Pray Big')
Small compact easy to read yet powerful
"Pithy and encouraging"
(Review written for 'Pray Big')
I am half way through this book, having taken the author's suggestion to read and ponder a chapter a week.

Alistair Begg is not trying to write a definitive book on prayer - but rather he is helping us to see particular barriers and shortcomings we might not have noticed, but that by identifying and working through we can enrich our individual and corporate prayer lives.

Whilst the scope is big (like the title!) each chapter gives one practical area for the reader to consider and apply. This book could be read quickly, but, as a grateful reader, I feel the benefit of digesting it slowly!
"A Great Help"
(Review written for 'Pray Big')
When I first talked to a pastor about the possibility of going to Bible College and then DV into the ministry, he said something to me that stuck with me. He told me to ask any prospective church that was interested in calling me how much time each week they wanted me to devote to prayer for the congregation. This pastor knew how much work goes into prayer, proper prayer that is and that proper time should be devoted to it, well this book by Alistair Begg is a real help in this area. With his usual wit and simplicity Begg does a great job in reminding us of the priority of prayer and the priorities in prayer. In many ways this book is an antidote to much of the self-centeredness we find in much of our prayer lives, both personally and corporately as churches. Begg shows us how Paul prayed and why he prayed the way he did, and gives us examples of how we can do the same. When it comes to our Christian lives there cannot be many things more important than prayer yet we find it so hard. If like me you are resolved to prayer more and to be more intentional in prayer, then please start by buying this book, read it then give it to someone else. I wish that when I became a Christian someone had handed me a book like this, I highly recommend it to you.