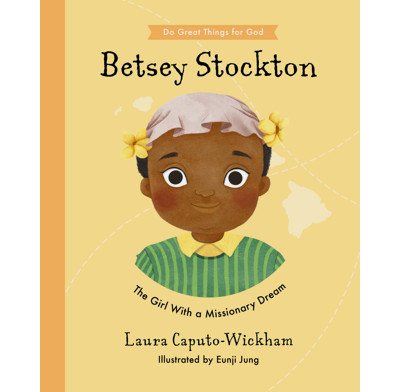 Betsey Stockton
ebook
The Girl With a Missionary Dream
Inspiring children's biography of Betsey Stockton, who, despite being born enslaved, followed her dream of being a missionary.
Part of the Do Great Things For God series.
Read the true story of Betsey Stockton, who, despite being born enslaved, followed her dream of being a missionary.
When young Betsey joined a missionary voyage to Hawaii, everyone was shocked. "A single woman, who was born enslaved, going to mission? How extraordinary!"
But that's exactly what Betsey did. Follow her adventurous five-month journey across the Pacific Ocean: a journey of laughter, tears, prayer and even a newborn life!
This beautifully illustrated children's biography of Betsey Stockton (c. 1798-1865) is part of a series designed to show kids that God uses ordinary people to do extraordinary things.
Download free extras, such as worksheets, to help children interact with the true story and think of ways in which they can also follow God and encourage his people today.
These stories can be read to young children or enjoyed independently by early readers. The free extras make these stories useful for homeschool, Sunday school, missions events, and more.
Specification
| | |
| --- | --- |
| Age range: | 4 - 7 |
| Contributors | Laura Wickham, Eunji Jung |
| ISBN | 9781784987848 |
| Format | eBook |
| First published | April 2021 |
| Case quantity | 50 |
| Language | English |
| Publisher | The Good Book Company |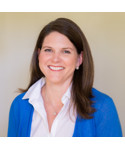 Melissa B Kruger
Women's Ministry Coordinator, Uptown Church; author, The Envy of Eve
As a parent, I want my children to be shaped and influenced by the steadfast lives of other Christians. The "Do Great Things for God" series by Laura Caputo-Wickham is a wonderful introduction to faithful women who courageously served the Lord in a variety of ways. These stories teach as they inspire, and your children will be blessed to learn about Betsey Stockton's missionary dream and Corrie Ten Boom's secret room.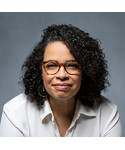 K.A. Ellis
Director of the Edmiston Center for the Study of the Bible and Ethnicity
For every classic "faith hero" or "heroine" we know of, there are hundreds who endured on the margins of history whose stories are just waiting to be discovered. God remembers each name and each story, and it's time we do too. This series brings to life the forgotten, teaches us valuable lessons, and imprints on us early on that if God kept our spiritual ancestors, he will keep us too.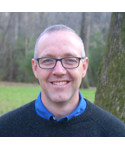 Champ Thornton
Author of The Radical Book for Kids
Whether she's retelling the extraordinary stories of Corrie ten Boom or Betsey Stockton, Laura Caputo-Wickham captures a big gospel for little hearts. The wonderful storytelling and charming illustrations make the mini-biographies in the "Do Great Things for God" series pitch-perfect for even the youngest readers. I hope your family enjoys them as much as mine did.
"Betsey teaches me that I should take every opportunity to teach others about Christ."
Amber Thiessen, March 14th 2021
Betsey is a young girl I can relate to, a girl who had a dream to be a missionary. Her strength of character evident as she was freed from slavery, continued to work, and then followed her dream to the islands of Hawaii. We see how tumultuous the 5 month journey was to arrive, and her persistence in spending time in the Word of God. She demonstrated faithfulness to serve the people, teaching the children academics, as well as the gospel.... continue reading
This is an inspiring missionary story for children
Bethany Davidson, April 17th 2021
This is an inspiring story for children, and it is especially significant because it shows that not all missionaries were white, even long ago in history. It made me wonder about other, similar stories that have never received mainstream attention, and I look forward to seeing what other books come out in this series in the future.... continue reading
"What a gift to be able to share these stories with our littles"
Ellen Finstad, April 26th 2021
I loved watching the courage of Betsey as she, a once-enslaved woman (born about 1798), takes her new freedom and becomes a missionary. She travels as a solo woman to Hawaii—a daunting five-month trip. The illustrated picture book details Betsey's devotion to prayer and her faith in God as she serves the people of Hawaii in the 1800's.... continue reading