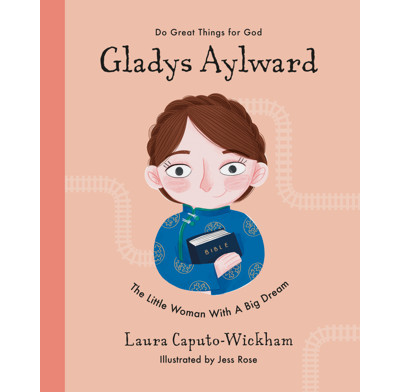 Gladys Aylward
ebook
The Little Woman With a Big Dream
Inspiring children's biography of Gladys Aylward, who endured lots of scary adventures to be a missionary in China.
Part of the Do Great Things For God series.
Read the true story of Gladys Aylward, who overcame many obstacles to be a missionary in China.
After some initial setbacks, Gladys was given an opportunity to go to China. But the setbacks didn't end there! Having worked day and night to earn enough money to travel to China, her train only got as far as Siberia. Gladys then had to sneak onto a ship, take another boat, another train, a bus, and lastly a donkey!
When she eventually arrived in China, the villagers were deeply suspicious and threw mud at her! But, with time, Gladys earned the trust of those around her and told them all about Jesus.
This beautifully illustrated children's biography of Gladys Aylward (1902-1970) is part of a series designed to show kids that God uses ordinary people to do extraordinary things.
Download free extras, such as worksheets, to help children interact with the true story and think of ways in which they can also follow God and encourage his people today.
These stories can be read to young children or enjoyed independently by early readers. The free extras make these stories useful for homeschool, Sunday school, missions events, and more.
Specification
| | |
| --- | --- |
| Age range: | 4 - 7 |
| Contributors | Laura Wickham, Jess Rose |
| ISBN | 9781784987824 |
| Format | eBook |
| First published | August 2021 |
| Case quantity | 50 |
| Language | English |
| Publisher | The Good Book Company |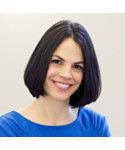 Megan Hill
Children will sympathize with Gladys as her plans are repeatedly denied, changed, and frustrated by circumstances beyond her control. And they will rejoice as Gladys experiences the best plan of all: God's. In the pages of this book, young readers will be encouraged to attempt big things and then to trust God with the results.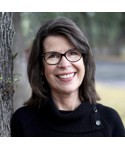 Barbara Reaoch
Will failing an exam keep Gladys Alyward from going to China? No! Laura Caputo-Wickham shows our kids how God makes a way for those he calls.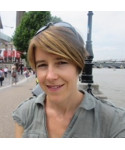 Linda Allcock
Gladys's story impacted me deeply. She was so willing, so hardworking, determined to overcome every barrier in her way to obey God's call to mission. The tremendous good she did for so many, at such great cost to herself, powerfully demonstrates what it looks like to follow in Christ's footsteps.
"Awlyward Gladys"
(Review written for 'Gladys Aylward')
Beautifully illustrated books for children. Timeless story and Christian message. My daughter who is 7 loves them
"Fun and Encouraging"
(Review written for 'Gladys Aylward')
Gladys Aylward: The Little Woman With a Big Dream tells the true story of Gladys Aylward, a woman who desired to serve God as a missionary to China. Although it often seemed that it would be impossible for Gladys to serve God in that way, He worked to remove incredible barriers and used her greatly for His purposes. The book serves as a mini biography of sorts, introducing young readers to Gladys and her story in a condensed manner. I'm so thankful the story of Gladys' life is preserved in a manner for young readers to understand because her endurance is rare and encouraging. Although the book's primary audience is young children, I found myself inspired by reading about how God used a seemingly ordinary woman like Gladys to further His kingdom's purposes. I hope that by reading this book and the rest of the series with my children they will be encouraged to live lives marked by ordinary faithfulness and a deep trust in God.

My girls and I really enjoyed Gladys Aylward: The Little Woman With a Big Dream and look forward to reading more in the Do Great Things for God series. I received Gladys Aylward: The Little Woman With a Big Dream compliments of The Good Book Company in exchange for my honest review.
"Great book (and series) about people God uses for His glory."
(Review written for 'Gladys Aylward')
Gladys Aylward is a great addition to the Do Great Things for God series. It is a picture book biography that teaches children about, in this case, a missionary to China. The book includes a timeline and an actual photograph of Gladys at the end of the book which is an awesome addition to the book.

The text takes the reader through a very surface-level look at the life of Gladys Aylward and is accompanied by beautiful illustrations. It is at a level that is understandable for children without dumbing it down. I like that neither the author nor the illustrator shied away from including details about struggles Gladys faced with unwelcoming people or the war. The emphasis of trusting God carries through from beginning to end and is a great encouragement to the reader.

We love this series for our homeschool library to teach our children about history and faith through lovely picture books.