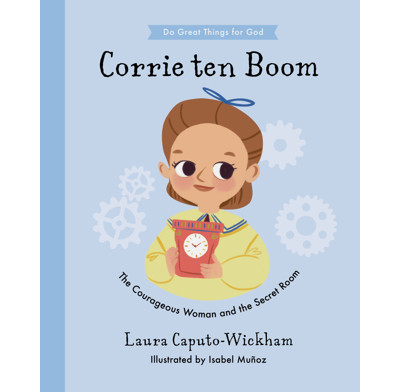 Corrie ten Boom
ebook
The Courageous Woman and The Secret Room
Inspiring children's biography of Corrie ten Boom, who saved hundreds of Jewish people during World War II.
Part of the Do Great Things For God series.
Read the true story of Corrie ten Boom, who saved hundreds of Jewish people during World War II.
In 1940, the Germans invaded the Netherlands, and Corrie ten Boom and her family helped to hide as many Jewish people as possible. They even had a secret room built in her bedroom.
Corrie and her sister were caught by the German army and sent to a concentration camp. Corrie's trust in God gave her the strength to go on until the war ended. From then on, Corrie talked about her life to big crowds, saying, "There's no pit so deep that God's love is not deeper still."
This beautifully illustrated children's biography of Corrie ten Boom (1892-1983) is part of a series designed to show kids that God uses ordinary people to do extraordinary things.
Download free extras, such as worksheets, to help children interact with the true story and think of ways in which they can also follow God and encourage his people today.
These stories can be read to young children or enjoyed independently by early readers. The free extras make these stories useful for homeschool, Sunday school, missions events, and more.
Specification
| | |
| --- | --- |
| Age range: | 4 - 7 |
| Contributors | Laura Wickham, Isabel Muñoz |
| ISBN | 9781784987831 |
| Format | eBook |
| First published | March 2021 |
| Case quantity | 50 |
| Language | English |
| Publisher | The Good Book Company |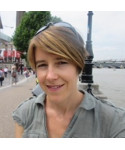 Linda Allcock
Courage, intrigue, sacrifice and grief combined with a deep faith in Christ make Corrie's life an inspiration for parents and children alike. Imagine the impact this book could have on the next generation—it's like gospel dynamite!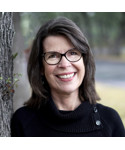 Barbara Reaoch
Corrie ten Boom's life will impact your children and show them what it means to live for God.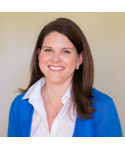 Melissa B Kruger
As a parent, I want my children to be shaped and influenced by the steadfast lives of other Christians. The "Do Great Things for God" series by Laura Caputo-Wickham is a wonderful introduction to faithful women who courageously served the Lord in a variety of ways. These stories teach as they inspire, and your children will be blessed to learn about Betsey Stockton's missionary dream and Corrie Ten Boom's secret room.
Who Were Your Spiritual Heroes?
Amber Thiessen, March 14th 2021
Corrie Ten Boom is an amazing woman. This children's story tells us about the intention of her heart to help Jewish people, God's provision of a Bible during her time in the concentration camp, and her message, "that there's no pit so deep that God's love is not deeper still."... continue reading
"a great young readers' introduction to this famously faithful Christian"
Bethany Davidson, April 17th 2021
This is a great resource for churches, families, Christian schools, and homeschoolers. The biography is brief and historically accurate, and designed to hold a child's attention. The author gives just the right amount of information for young children to understand, without losing their attention or overwhelming them with heavy details about the war.... continue reading
"This children's book details Corrie's courage, forgiveness, and even remarkable joy as she is imprisoned"
Ellen Finstad, April 26th 2021
This children's book details Corrie's courage, forgiveness, and even remarkable joy as she is imprisoned for hiding and helping the Jewish people trapped in the Netherlands. As the timeline at the end of the book shares, "Corrie taught us to trust God in every situation and to find in Him the strength to forgive, even when it's really hard." I thought the book handled WWII age-appropriately for the young kids who will be reading the book.... continue reading