Maria Fearing
The Girl Who Dreamed of Distant Lands
Inspiring children's biography of Maria Fearing, a missionary who shared Christ's love with children in Africa and protected them from slavery.
Part of the Do Great Things For God series.
Read the true story of Maria Fearing, a missionary who shared Christ's love with children in Africa and protected them from slavery.
Once freed from slavery on an Alabama plantation, Maria Fearing went to Africa to show children Jesus' compassion and protect them from being sold into slavery. She even helped translate the Bible so that the children could read it in their own language. Her patience and grit in overcoming incredible obstacles to heed God's call make her a great role model for young children.
This beautifully illustrated children's biography of Maria Fearing (1838-1937) features stylish and quirky illustrations and extra facts at the back, including a biographical timeline with historical photos. It is part of a series designed to show kids that God uses ordinary people to do extraordinary things.
Download free extras, such as worksheets, to help children interact with the true story and think of ways in which they can also follow God and encourage his people today.
These stories can be read to young children or enjoyed independently by early readers. The free extras make these stories useful for homeschool, Sunday school, missions events, and more.
Free extras
Specification
| | |
| --- | --- |
| Age range: | 4 - 7 |
| Contributors | K.A. Ellis, Isabel Muñoz |
| ISBN | 9781784988265 |
| Format | Hardback |
| First published | June 2023 |
| Dimensions | 7.7" x 9.4" x 0.3" |
| Case quantity | 50 |
| Language | English |
| Pages | 32 |
| Publisher | The Good Book Company |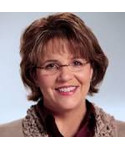 Nancy Guthrie
Bible teacher and author of the Seeing Jesus in the Old Testament series
I'm so grateful to have grown up in a church where I learned about missions and missionaries—but I never heard this story! I'm so glad to know it now and I'm so glad that this book will make Maria's story known.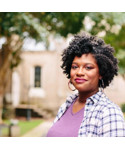 Jasmine Holmes
Author of Mother to Son: Letters to a Black Boy on Identity and Hope
Karen Ellis was already a hero of mine when she first introduced me to Maria Fearing—who quickly joined the pantheon. Hers is such an often-forgotten voice, and I am so excited to see her story in this engaging, accessible format! Karen's gifts as a storyteller and an encourager meld beautifully in this tribute to Maria.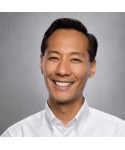 Lloyd Kim
Coordinator of Mission to the World (Presbyterian Church in America)
This is a wonderful account of how God has used a remarkable woman to bring the good news of the kingdom to many children in need. We pray her story will inspire countless others to answer the call to the Great Commission.
"An Inspiring Read for Parents and Children"
Before reading this book, I had never heard the story of Maria Fearing. However, I was excited about the opportunity to learn her story myself and share it with my little one. Maria Fearing: The Girl Who Dreamed of Distant Lands is a perfect addition to homeschool lessons and activities, especially for teaching children about Christians who lived lives in service to Christ. This book is part of The Do Great Things for God Series. I highly recommend them all!

One of the aspects I particularly love about these books is their accessibility for children. The language is easy to understand, making it enjoyable for young readers.
"They Make me Cry!"
Okay, so all of the Do Great Things for God books make me cry! HAHA! This one was no exception. It's just so incredible how God can use our stories, even our hard circumstances, for His glory! Maria was born a slave but emancipation came during her lifetime and she spent the rest of her years as a missionary in the Congo. Her heart for the Lord and her faith is so admirable. I love learning with my children about these "normal" women who do extraordinary things because they trust the Lord and they let Him shine in their lives!

In the back of everyone of these books is more resources to interact with the stories. I still have little kids so we just read the stories now, but I'm collecting all the books and excited to continue using them as they get older for book reports and study in our homeschool!
"Seeing God's Valuable Image in Vulnerable Children"
Maria Fearing is the girl who dreamed of distant lands. Written by K.A. Ellis, this new children's biography tells of a missionary who shared Christ's love with children in Africa and protected them from slavery.

The illustrations by Isabel Muñoz are dramatic yet kid-friendly. Her angles and use of colors make Fearing's life of love vibrant and bold.

Seeing God's Valuable Image in Vulnerable Children

I was most fascinated to see that Fearing helped translate the Bible. She believed that children should read it in their own language, and it encouraged me to train my children and the children at church to read the Bible for themselves and love it like a treasure.

I was not familiar with Fearing before this book. She has now become one of my favorite missionaries — a hero of the faith who saw God's valuable image in vulnerable children.

I received a media copy of Maria Fearing and this is my honest review.
"Encouraging Biography"
This book is perfect for kids/families to read through. Maria Fearing has an encouraging testimony that the author clearly communicates. If reading as a family, this can provide great opportunities for further discussion on Fearing's life! Would recommend this book and the other books in the Do Great Things for God series!
"Much Needed!"
TGBC does it again! I love K.A Ellis and I also have been so encouraged by what I've learned about Maria Fearing. The lack of biographies about missionaries of color is so discouraging, and I'm so grateful that TGBC has featured two women of color. This book brought up great conversations with the children I read it to and it also encouraged me. Keep it up Good Book Company!
"Wonderful for Families"
After learning about being Christ's ambassadors (2 Corinthians 5:20) this summer, this series makes more sense for my children. This addition to the series is wonderful. Maria Fearing's story led to so many great discussions with our family about image bearers and God loving people all over the world.

I received a copy of this book from The Good Book Company in exchange for an honest review.
"Very interesting"
I have never heard of Maria Fearing before and I am so glad that now I know a little bit about her. She was a wonderful woman.

I like that the author, K.A. Ellis, reinforces truths from God's word and teaches the reader how Maria used God's word in her own life.

At the back of the book is a real-life picture of Maria, as well as a timeline of life events, discussion questions, a labeled world map to follow Maria across the ocean, and pictures of the free resources from The Good Book Company that accompany this book.

I would highly recommend this book to any Christian family interested in reading Christian biographies. In addition, Maria's story would also be great in a Sunday school classroom or church library.
"A Beautiful, Inspiring Biography!"
Born as a slave and ministering to many formerly enslaved children in Africa, Maria Fearing is a woman of great testimony and it is an honor to have her story grace our shelves. This is a fantastic book that details the awful and broken way society has treated people of color. After the Civil War, when Maria and her family were freed from slavery, she chose to fight for other children enslaved overseas. In this story, it is clear that God used her story to mold her into the incredible woman she became, a mother to many.

We found this story to be easy to read and understand and my kindergarten-aged daughter enjoyed it immensely. The illustrations are subtle and accurately depict the story while still remaining age-appropriate. As with the other books in the series, we enjoyed the additional resources like the link to the free downloads, the map of where Maria traveled, the timeline of her life and of course the photograph of Maria.

This story, and this series, is a great way to encourage, inspire and uplift little hearts and minds. I love that when we read it, we aren't reading fiction, but rather about a person who had great faith and made a difference in the world.

* I voluntarily received a complimentary copy of this book from the publisher. All thoughts below are my own. I was not required to write a positive review.
"Another great biography!"
I've been loving reading this series with my kids. It is eye-opening for them to hear stories of real people and how they live in obedience to Christ in different ways and in different places.

The topic of slavery had just come up as we were reading a different book so this was another good opportunity to talk about God's love for all people.

I also love that I'm learning right alongside my kids.
"Encouraging!"
We were excited to read the story of Maria Fearing, as we have not heard about her before.

This book written by K.A. Ellis is called Maria Fearing: The Girl who Dreamed of Distant Lands, and is an inspiring true story of a woman who followed God's calling, leading her to Africa where she did wonderful things.

We enjoy reading fascinating biographies of true women of faith, and this was no exception for my children. They were inspired by Maria's story, and enjoyed reading her timeline included at the end of the book, as well as pondering over the questions to think about section.

I appreciate the photo of Maria Fearing that is at the end of the book as well, as it puts a face to the name.

This book is a highly enjoyable introductory into the life of Maria Fearing, with colourful and engaging illustrations throughout.

This book is also a part of the 'Do Great Things for God' series, which includes other fantastic biographies for young children that will encourage and inspire them to follow Jesus.

This book is a great fit for ages 4-8 in my opinion.

I received a copy of this book from The Good Book Company in exchange for an honest review.